Quick Summary
a 12-year old coder named Benyamin Ahmed is one of the most known NFT stars because he sold out the collection he worked on in just 12 minutes. 
He worked on projects such as Weird Whales and now he's part of the team of Non-Fungible Heroes (NFH). 
The NFT craze continues. Just a twelve-year-old made several million US dollars in 3 weeks. A boy named Benyamin Ahmed is a current NFT star. He may be very young, but he started to code when he was just five years old, so his success makes sense.
He started with a project Weird Whales this summer, which made him around $400,000 in a few months. Later on, he partnered with Boring Bananas Co. to create non-fungible heroes, an NFT collection of 8,888 comic characters.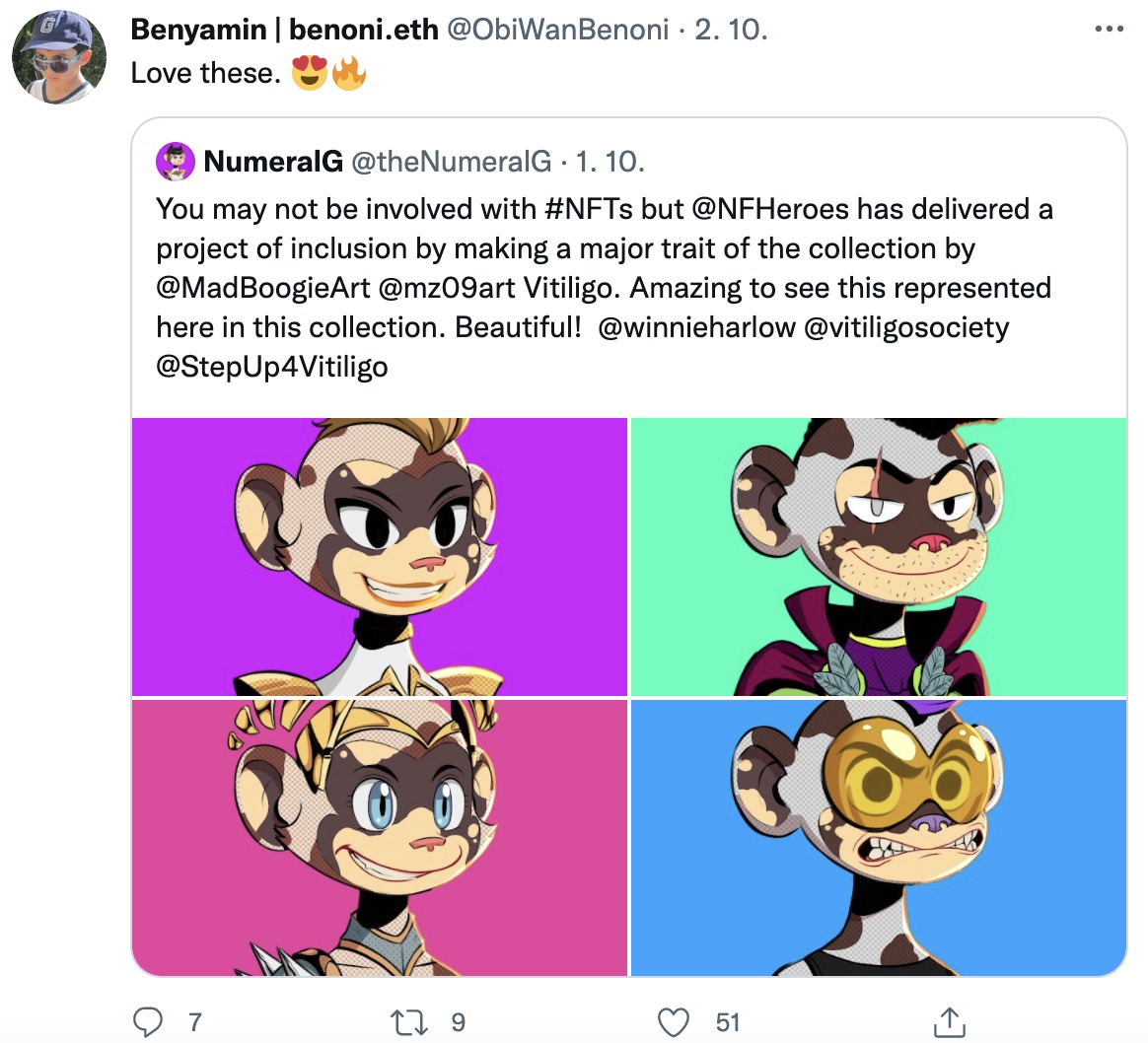 The collection launched on Sept. 18 and sold out in just 12 minutes! To date, it has generated over $5 million in total sales, according to crypto data platform Dune Analytics. "It was a crazy adrenaline rush. You really never know how popular your product is until you let the public at it," Benyamin says.
The characters in the Non-Fungible Heroes (NFH) universe is made of heroes, villains and gods with their own story lines. They were designed by former Disney, Marvel and Nickelodeon artists who are now part of the NFH team besides Benyamin, of course.
Benyamin worked as a developer on the team and also as technical support. Moreover, he helped with creating the project's web app and smart contract with the help of his father, Imran.
"I have been working closely with the NFH team since the beginning," Ahmed says. "The Weird Whales community has taught me a lot about what works and doesn't work, and so I brought the experiences I had there with me."
Conclusion
NFT world continues to prove that there are no limitations such as age or what part of the world you are from. Blockchain connects everybody throughout the world and makes it possible for everyone to be a part of it. Who's going to be the next NFT star?
Sentiment: positive
sources: cnbc, twitter
Rene Remsik