Quick Summary
Cryptocurrency universe grows like crazy. It went from zero to be among the fastest-rising industries in the world in just one decade. More than 100 million are now involved in cryptocurrency trading&investing.
While Gen Xers are the main drive behind the growth of crypto, boomers are getting interested too. Moreover, cryptocurrencies are more popular in developing countries such as Nigeria or Malaysia as they offer easy and fast returns.
The cryptocurrency industry is growing like no other. Just a few years back, only several million people were involved in the cryptocurrency space. Now the situation is very different. This industry is boosted mainly by younger generations, but boomers are getting interested too. What are the real data? Let's take a look.
Cryptocurrency Boom
More than 100 million people around the world are now using cryptocurrencies – and a growing number of baby boomers and Gen Xers are becoming interested in bitcoin and other tokens, according to the report from exchange Crypto.com.
According to a CNBC article from August 2021, a higher number of people are jumping into cryptocurrencies mainly because of how easy it's become to trade digital assets. More than 10% of those surveyed said they're invested in cryptocurrency, ranking the digital coins fourth after real estate, stocks, mutual funds and bonds.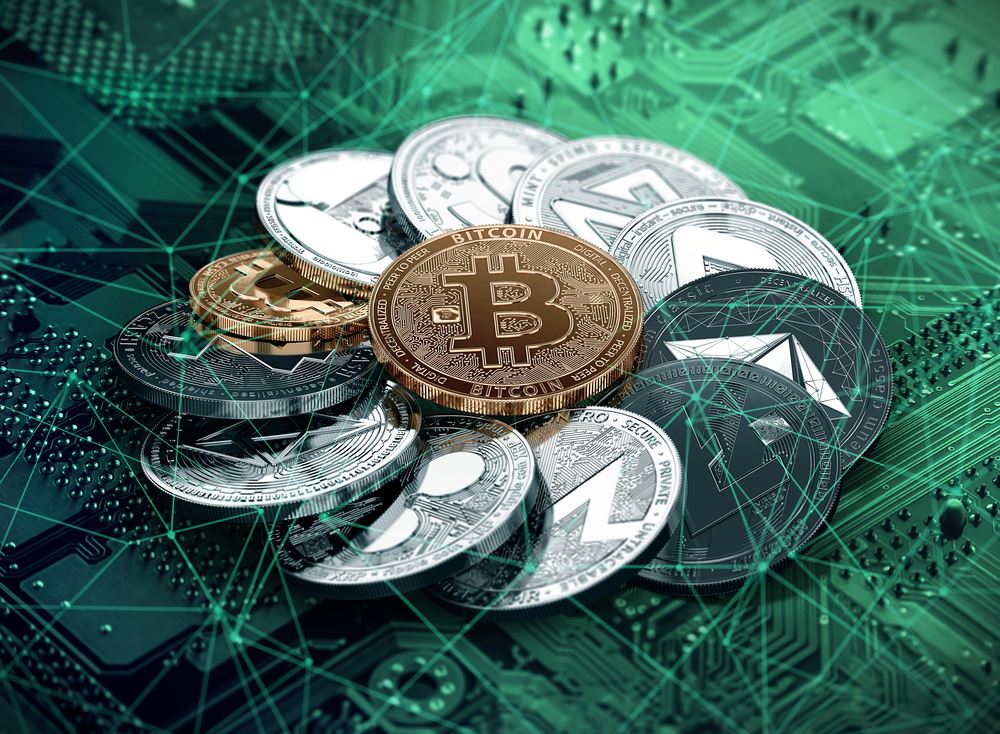 People agree on the fact that there are many attractive aspects connected with cryptocurrency investing, but easy and big profits are being the biggest ones. There is still a huge risk connected with investing in cryptocurrencies, so education of the masses is the key to better understanding and safer investing.
"Unlike banks and stock exchanges, there are virtually no fail-safes to protect you if you make a mistake," said Ben Weiss, CEO of CoinFlip. "Cryptocurrencies allow you to be your own bank, which includes the responsibility of keeping your investments secure."
A new survey from October (41,165 people were polled across 22 countries) suggests that 11.4% of adults around the world have some form of cryptocurrency holding, with developing countries (Nigeria, Malaysia, etc.) having the highest rates of adoption. On the other end of the scale, just 4.6% of adults in Japan have gained exposure to digital assets.
According to Finder, a whopping 24.2% of Nigeria's online population have invested in at least one digital asset, with Malaysia on 18% and Australia on 17.8%. Indonesia, Hong Kong, Singapore, India, the Philippines, Mexico, and the U.S. make up the top 10. Finder's data also confirms that a wide gap continues to exist between genders when it comes to crypto ownership. Men are 1.4 times more likely to have made an investment.
Conclusion
Cryptocurrencies are getting more popular every year and the 2020s are getting serious. More than 100 million people are investing or trading with cryptocurrencies – more than 10 times increase in a few years. Not only does the number of users grow, but the prices themselves too. We can expect this industry to continue to grow, but always be cautious before making a decision.
Sentiment: positive
more to read
FTX Will Launch Solana-based NFT Marketplace
Binemon – NFT Game That Will Take Your Breath Away
---
sources: coinmarketcap, businessinsider, cnbc
Rene Remsik
Disclaimer: This article is provided for informational purposes only. It is not offered or intended to be used as legal, tax, investment, financial, or other advice.