Quick Summary
NFTLaunch is a platform offering deflationary attributes, charity programs, zero gas wars and a fair distribution NFT launchpad where great IDOs and NDOs are organized and distributed.
The NFT storm has taken over 2021 and trade volumes for NFTs have exploded in the first half of 2021 as the NFT craze became stronger than ever. OpenSea alone had billion-dollar volumes this year. NFTLaunch joined this industry and wants to change it forever by providing many useful benefits.
this might interest you: 4 Determinants For NFT Valuation
NFTLaunch Network
NFT Launch is the first deflationary, charitable, zero gas war, fair distribution NFT launchpad ever. NFTLaunch provides a place for investors, creators, and businesses alike to come together and succeed together.
NFTLaunch will be the home of fair distribution for IDOs (Initial DEX Offering) and NDOs (NFT Decentralized Offering), zero gas wars, charitable donations, free NFT airdrops, token burns and much more! NFTLaunch's goal is to create invaluable partnerships with some of the TOP NFT ARTISTS in the space and bring TOP TIER NDOs to a community.
Deflationary Attributes
The main deflationary mechanisms of NFTLaunch include a 12% fee on all token sales & early unstaking fees of up to 20%. This means 5% of the ETH/BNB fees will go into an 'NFT Fund' wallet, which will be used by the team to purchase and airdrop free NFTs to tier holders.
4% will be rewarded to NFTLaunch Stakers in ETH, 2% of this tax will go to a wallet that will be used for NFTLaunch token buybacks and burns at the team's discretion. At last, 1% will go to a charity wallet which will be donated on a monthly basis.
Unstaking your NFTLaunch tokens could come at a fee, with the maximum burn fee of up to 20% of your tokens. The minimum wait period for unstaking is 21 days after which no fee would be charged on unstaking.
Charity Program
NFTLaunch believes in making the world a better place with the technology there is available. There's no better way to do so than by making charitable donations using cryptocurrencies. Not only this contributes to life-changing charities but it also helps spreading awareness of these organizations while promoting the crypto space, and the freedom this technology represents. There's a different charity organization picked every month where 1% from all sales go.
NFTLaunch Tiers

This platform also offers staking programs where hodlers have access to IDOs. There are 3 kinds of tiers – NFTStarter, NFTPro, NFTAdvance and they all have different attributes. Find out more on their website. Moreover, NFTLaunch has an incubator program for new projects with a goal to deliver the most promising projects and offer many benefits.
Token Information (NFTL)

NFTLaunch has its own token NFTL that had a very successful ICO for all investors. There is a max supply of 1 billion tokens and current market cap is around $23 million. This token is available on PancakeSwap, Uniswap BKEX and ZT for now but other exchange listings are very probable in the future. Hodling this token has many benefits but mainly the access to IDOs that can offer many X returns. More than 630,000 people have this token in their watchlist according to coinmarketcap data, so there is a huge interest in this cryptocurrency.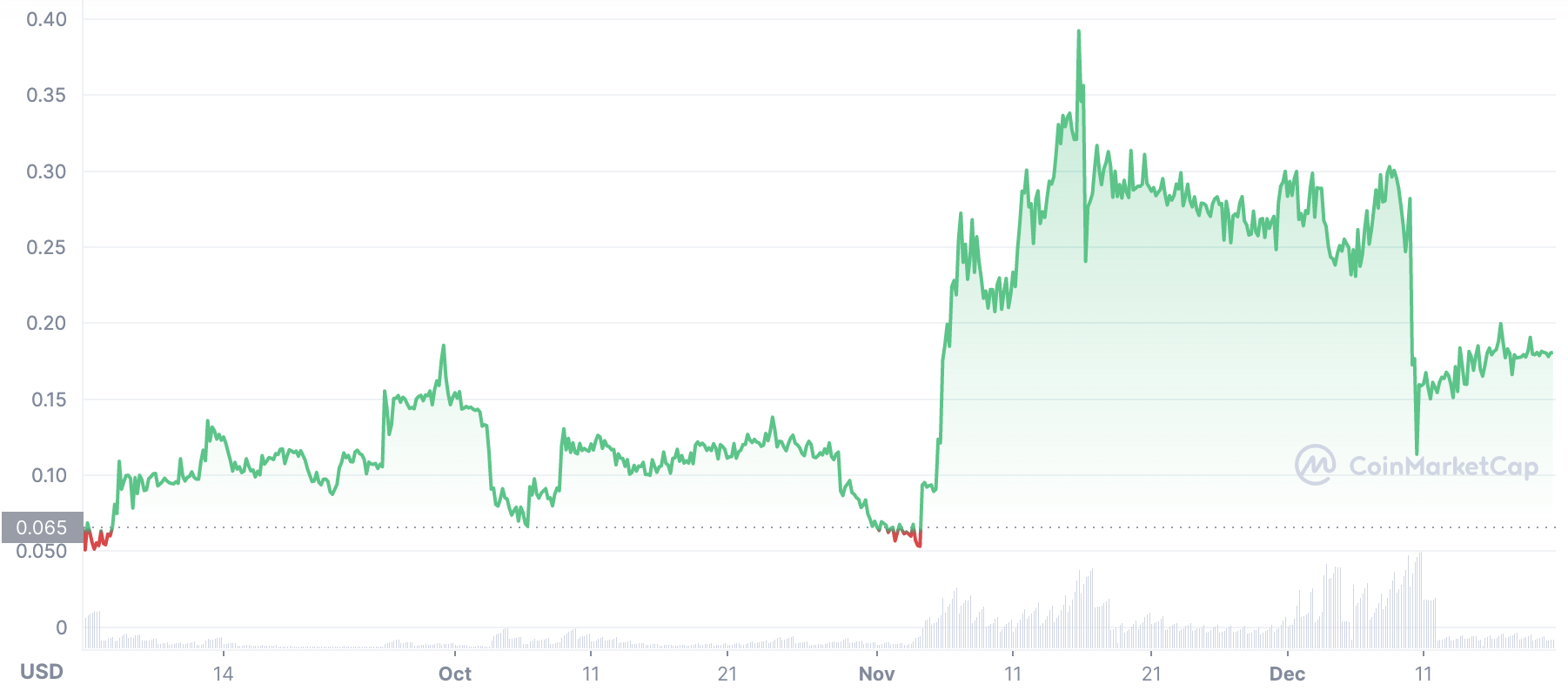 Conclusion
Platforms like NFTLaunch are the future of cryptos and NFTs and enable investors to be a part of great IDOs and NDOs. The adaptation is necessary and it's only a matter of time until more people come to take part.
more to read
MonkeyBall As The Next-Gen eSports Metaverse
GameFi – Dedicated IGO Launchpad
---
NFT World News Social Media: Twitter, Instagram, Telegram, Tiktok, Youtube
---
sources: coinmarketcap, nftlaunch
author: Rene Remsik
Disclaimer: This article is provided for informational purposes only. It is not offered or intended to be used as legal, tax, investment, financial, or other advice.