Quick Summary
Ticket giant has recently added wallet features and an NFT marketplace to its website to help NFT trade. Ticket master will be working closely with a blockchain firm Dapper to release NFTs to cover the live events.
Related:
Loads of Utilities
The NFTs released by Ticketmaster before, during, or after a live event are hosted on Dapper's Flow blockchain. More than 5 million NFTs have been minted so far. Ticketmaster has added the capability to its website to issue the digital collectible, according to a press release by Dapper. NFTs will serve as a shareable form of digital memorabilia.
The tickets for the live events are also available through NFTs and this has won the traction of the fans. They have already minted 5 million NFTs so far. This significant traction is partially due to the ability of the NFTs to be used as tickets and then keepsakes. 
Fans can also activate those NFTs and claim loyalty rewards. Ticketmaster issued over 70,000 NFTs on Flow blockchain for the Super Bowl LVI event. The location of the seat and seat number was already included in the NFT itself. This is when they experimented with digital tickets on blockchain and received an incredible response. For the 2022 season, the NFL will offer NFTs minted on Flow to every attendee for more than 100 selected games, including at least three home games from all 32 clubs.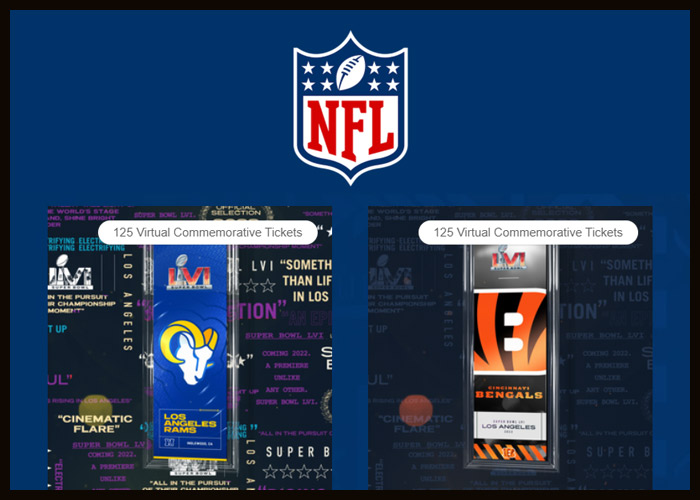 Flow Blockchain
The Dapper's Flow blockchain is a decentralized tool that is highly scalable and can handle huge minting pressure. Flow has already offered a consumer-scale experience like NFL ALL DAY, NBA Top Shot, and UFC Strike. Low gas fees and eco-friendly nature of the blockchain make it a perfect choice for open minting purposes, where users put huge pressure on the network by minting a big number of NFTs at a time. Dapper claims that Flow uses less energy to mint an NFT than it is used in posting on social networking sites.
Brendan Lynch, Ticketmaster EVP of Enterprise & Revenue said,
"Event organizers who choose to offer fans an NFT with their ticket have a real opportunity to make this new technology relevant and relatable at scale. This is why we are partnering with Flow because their blockchain is custom-built for fan engagement and frictionless consumer experiences."
Conclusion
Using NFTs as tickets is unique and it extends the fans' experience of live events through keepsakes. Also, the tickets usually sell only before and during an event, however, the enthusiasts are minting tickets even after an event has already passed.
more to read
a
Follow NFT World News: Twitter, Instagram, Telegram, Tiktok, Youtube, Twitch
sources:
author: mnmansha
Disclaimer: This article is provided for informational purposes only. It is not offered or intended to be used as legal, tax, investment, financial, or other advice.