2021 is the best year for NFTs so far. The surge in popularity drastically continues, and there are always new interesting projects to discover. Moreover, blockchain-based games are currently one of the strongest domains of the cryptocurrency world. In this article, you will see the five best NFT projects of this year.
Sandbox – a blockchain-based digital universe built on Ethereum. It's a virtual world where players can build, play, own and monetize their virtual experience. There is an NFT marketplace for this matter inside the game. The economy of Sandbox is based on SAND (ERC-20 token) that people use to enter the game or trade items with each other. The market cap of SAND almost reached $1 billion this year, and the token is available on major exchanges such as Binance, Huobi or KuCoin.
The main goal of Sandbox is to introduce blockchain technology to the mainstream successfully. They focus on adopting a model called "play-to-earn" which allows users to be creators and players at the same time. There are three main components to Sandbox – VoxEdit, Marketplace, and the Game Maker. VoxEdit is for building 3D models and designing game items, the marketplace is for trading items and the Game Maker allows users to create their games without coding experience (no-code solutions) through templates.
Axie Infinity is a virtual world full of pets called Axies. They can be battled, collected, and used to earn cryptocurrencies (AXS). Axie Infinity is a place where cryptocurrency is connected with gaming. It's a play-to-earn crypto game based on the Ethereum network. Axie's goal is to introduce blockchain technology to the masses in an easy and funny way.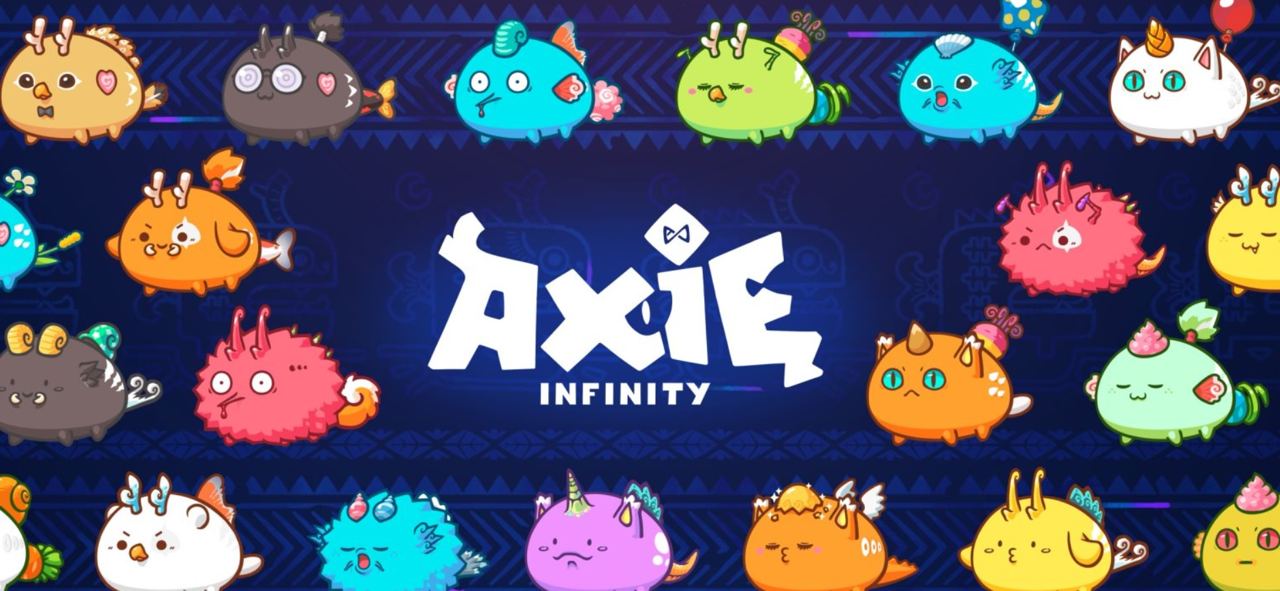 The main features of Axie Infinity are their native token AXS (Axie Infinity Shards) for the Axie universe and the other in-game token SLP (Smooth Love Potion). Users can earn these tokens in several ways such as breeding, raising, and battling Axies in this Pokemon-inspired game. People can participate just by investing and hodling tokens AXS or SLP. These tokens are available on both centralized (Binance, Huobi, Coinbase) and decentralized exchanges (Uniswap). Gamers participate by buying Axies (cute digital NFT pets – each one of them is unique) which are also tradable.
Crypto Punks is a collection of 10 000 unique characters with proof of ownership on the Ethereum Blockchain. Every one of these Crypto Punks is different. They were created algorithmically as 24×24 pixel art images. This successful project also inspired the modern CryptoArt movement and is one of the earliest examples of Non-Fungible Token on the Ethereum blockchain. All of the "Punks" were already claimed and now these NFTs are being sold among people on a blockchain marketplace.
Amid the NFT craze this year, Visa bought "CryptoPunk" for $150 000 and that is just one of the 10 000. This proves not only individuals are interested in the NFTs, but there is also an institutional interest in this segment. At the beginning of 2020, these Crypto Punks have valued only a few hundred dollars. Now, the smallest sale is currently for 95 ETH, and the biggest sale was for 4.2k ETH ($7.58 mil.). As you can see, they increase in value even more than cryptocurrencies themselves sometimes.
Bored Ape Yacht Club (BAYC) is a similar project to Crypto Punks. BAYC is a collection of 10 000 avatars – Bored Ape NFTs. They are all unique collectibles made on the Ethereum blockchain. Each Bored Ape is generated from many possible traits such as facial expressions or clothing. At the start, they were sold for $186 apiece, but currently, you won't get your hands on one if you don't have at least $80 000! The goal of BAYC wasn't just to create a unique digital piece of art. By owning a Bored Ape, you can gain membership access to a club with certain benefits.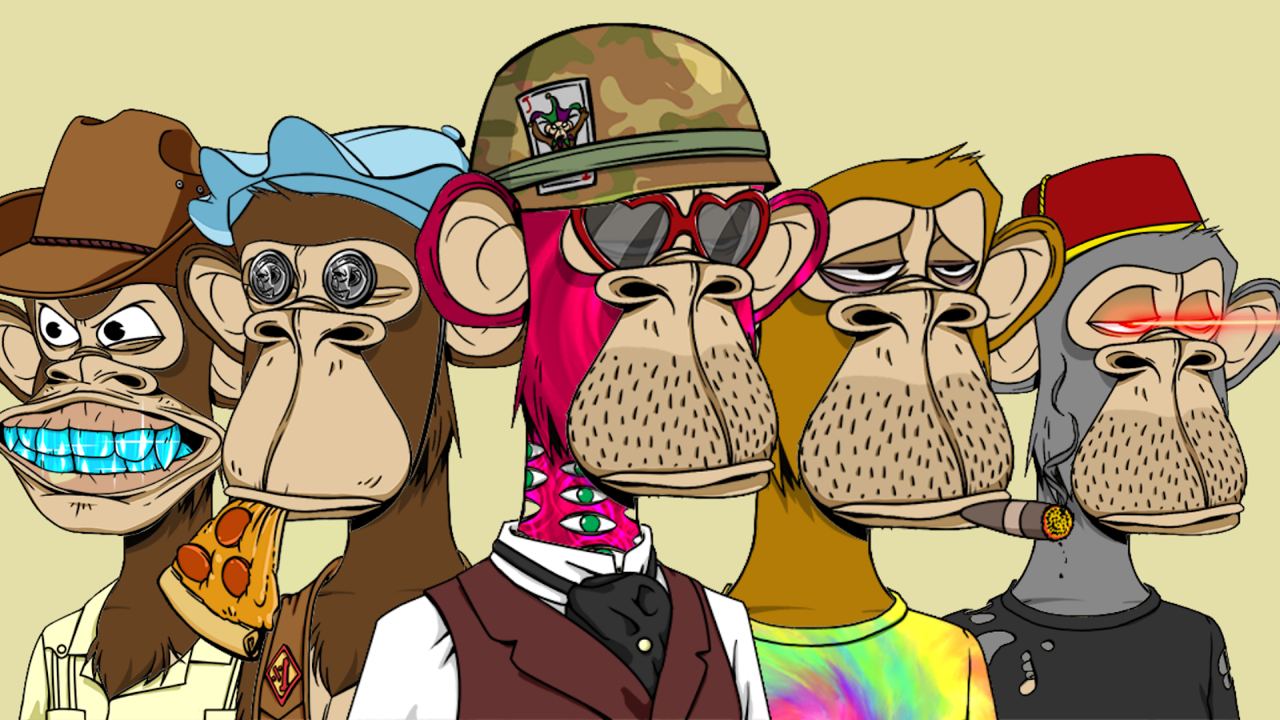 Crypto Kitties – a blockchain game focused on breedable, collectible, and adorable creatures called Crypto Kitties that can be sold among collectors. As with other NFTs, all of these Kitties are 100% unique and owned by their buyer. They cannot be destroyed, taken away, or replaced and essentially remind a digital version of Pokemon cards. This game was released by the end of 2017 and almost immediately gained huge popularity.
As a result, it caused problems like an increase in pending transactions on Ethereum, and at one point, Crypto Kitties accounted for 25% of the network traffic and that led to higher gas limit (fees) increased by miners. However, Crypto Kitties are still "a thing" in 2021 and sell their digital pets for 100 ETH or even 250 ETH worth hundreds of thousands of dollars.
Are NFTs the future of art?
People spent millions buying Crypto Kitties and other NFTs. This trend seems to have to end. That makes people wonder whether to buy cryptocurrencies or NFTs and if yes, then which one? If there is one thing for sure, cryptocurrencies and NFTs are here to stay and revolutionize art. People could collect real paintings for hundreds of years. Now they can have a digital art collection, and in the next few years, NFTs will be a bigger thing. Are you going to be a part of this revolution?
Sentiment: neutral
sources: cnbc, theverge, techcrunch, larvalabs, nasdaq, coinmarketcap, medium, sandbox
Rene Remsik