Introduction:
You might have played and loved two famous games Clash of Clans and Axie Infinity, Heroes of Mavia brings together the best elements of these games into a single experience. The game offers a rich strategy where you have to build your bases and combat opponents to progress in the game. Players have to upgrade their heroes and defenses to stay one step ahead of their opponents and earn real cryptocurrency and NFTs.
Trailer: Heroes of Mavia
Overview:
Heroes of Mavia is inspired by the largest mobile game Clash of Clans and the most famous blockchain game Axie Infinity. Just like Clash of Clans, Mavia has base building MMO game concept. Players can stream, replay battles, customize and decorate their bases, and upgrade buildings, characters, and items.
Also, the game takes a lot of inspiration from Axie Infinity as the game follows a dual economy model and is based on blockchain. The game also includes a scholarship model, a play-to-earn economy, and a state-of-the-art proprietary NFT marketplace.
Gameplay:
1. Battle and Conquer:
Players attack their opponents to loot their resources and if they conquer their bases, they yield rewards in crypto tokens RUBY. Players need to continuously upgrade their heroes and bases to attack more violently and defend their own bases. As the game progresses, it costs more RUBY to upgrade the buildings, heroes, and other items.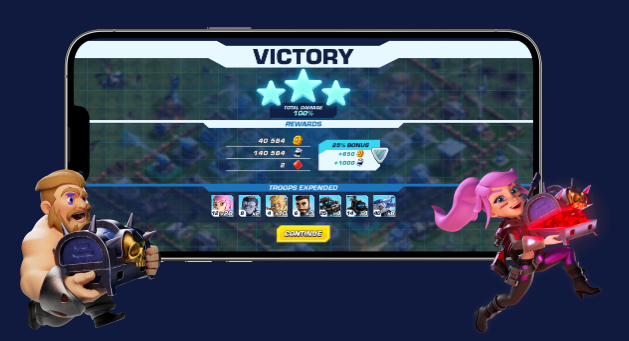 Earn while offline:
That's one of the best ways to incentivize the players as they earn even when they are offline. Since the game involves strategies to attack and defend bases, players loot other players for crypto tokens. If they win they get tokens and if they lose the attack on an enemy basis, the defender gets the crypto tokens. In this way, even if the defenders are offline, they can still earn.
NFT Rarity:
Heroes of Mavia has a proprietary NFT marketplace to host all the in-game assets which can be traded using their in-house tokens.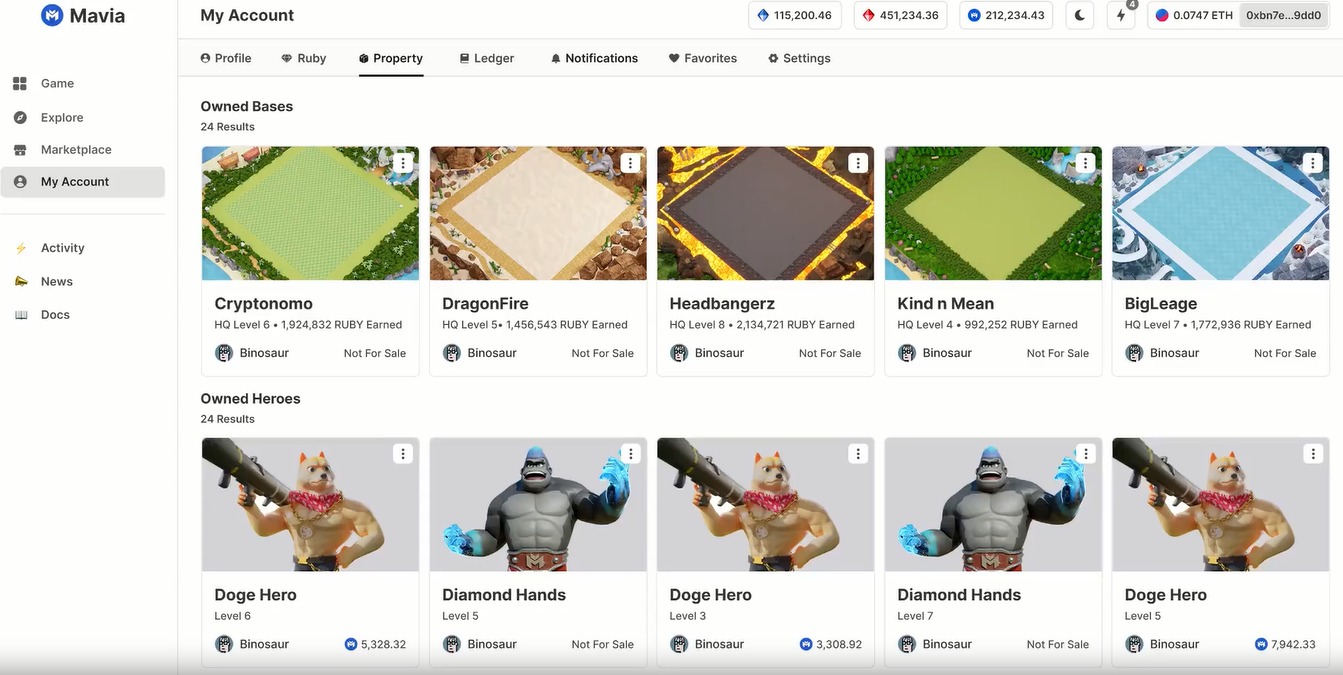 The game includes 3 kinds of NFTS:
Base NFTs:
Bases are the houses of the players on Mavia Island. A player can own multiple bases, just like a landlord, and rent them out to earn passive income. These bases generate tokens. The more upgraded a base, the more token it will generate.
2. Hero NFTs
The playable character is the Heroes of Mavia the Hero NFTs. A maximum of 4 heroes can be held at one base to fight battles and defend the base. However, players can own as many heroes as they want.
These characters can be upgraded with RUBY which upgrades their speed, attack, and defense abilities. If you don't like their appearance, you can change their skin too.
3. Statue NFTs
Statues are not decorative art pieces like in Clash of Clans but they serve a purpose. These Statue NFTs can boost the entire base to increase resource product, cool down time, and decrease building time and troops training time.
Players can own as many statues as they want but only 4 can be equipped with any bases at a time. Also, Statues are upgradable assets and their abilities increase with their level and so does their value in the marketplace.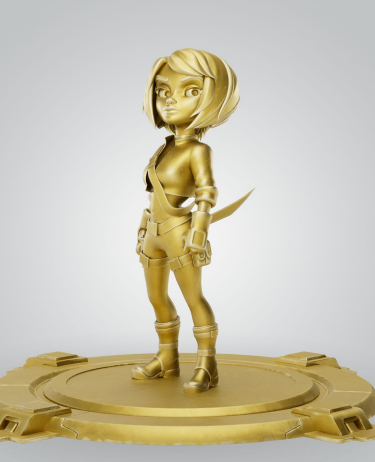 Tokenomics:
Heroes of Mavia follows a dual token model like Axie Infinity. Ruby and Mavia are the two in-house tokens of the ecosystem. RUBY is the designated in-game "play-to-earn" reward currency that enables players to enhance their NFTS within the game.
It serves as a reward token primarily used for upgrading NFTS, and it can also be deposited into and withdrawn from the game. Notably, any RUBY spent within the game will be automatically burned.
MAVIA is the designated governance token that is utilized for exchanging NFTs on the Mavia marketplace. As a governance token, it serves as the medium of exchange for buying and selling NFTs. Additionally, MAVIA provides staking rewards and the opportunity to stake NFTs for potential prizes.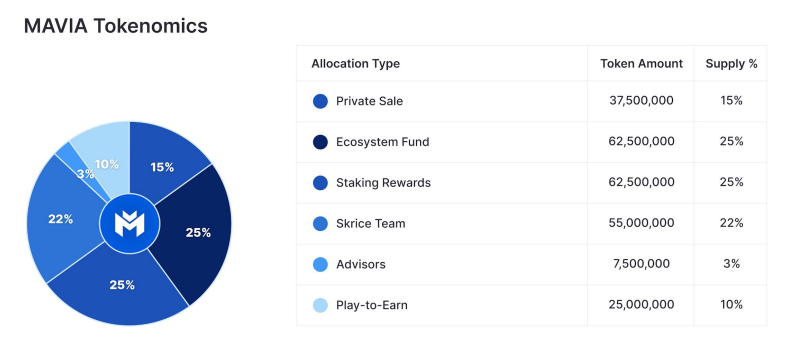 Socials:
| | |
| --- | --- |
| Platform | Followers |
| Discord | 44.6k |
| Twitter | 101.9k |
| Telegram | 1.30k |
| Medium | 1.8k |
| YouTube | 8.8k |
Website: https://www.mavia.com/
Game Deck: https://shorturl.at/deJ17
Conclusion:
Heroes of Mavia is currently in the development phase. With high expectations for generating significant traction and potentially attracting a substantial player base from existing Clash of Clans players, the game is expected to grab a huge community.