Quick Summary
Travala.com is a blockchain-based travel booking platform created in 2017 and backed by Binance. Travala.com offers 3+ million travel products in 230 countries all over the world.
Cryptocurrencies are slowly but surely making their way into the mainstream debate. Every year, there's a significant growth in crypto users, VC capital invested in projects, and a number of projects created. Traveling is another sphere that is constantly growing. People love to travel! 
That's why Travala.com has been created. Founders believe that connecting traveling with transparency of blockchain and lower fees in crypto payments offer the best user experience. So what exactly is Travala.com and how does it work?
related: WAM As The Most Innovative P2E Crypto Gaming Platform
What is Travala.com
Travala.com is a blockchain-based travel booking platform backed by Binance. It was created in 2017 and offers more than 3 million travel products, such as hotels, flights, and activities in 90,124 destinations in 230 countries and territories across the world. According to the platform's designers, it is often less expensive than traditional, mainstream booking systems.
Travala.com uses its native token, AVA, which powers the Customer Loyalty Program (Smart Program), Standard Booking Givebacks, Best Price Guarantee, Referral Program, Affiliate Program and more. There are many people in the world who own cryptocurrencies but there are not so many ways how to spend them. Travala.com created an ecosystem where people can travel using crypto as a payment!
Travala.com's major goal is to make cryptocurrency payments a mainstream choice in the travel sector. Travala.com also describes itself as a less expensive alternative to typical booking methods, owing to its lack of hidden fees and more open operations. AVA, Traval's native token, enables an unrivaled loyalty program that offers real-value tokenized rewards that can be saved or spent on any sort of travel.
Travel Tiger Club NFTs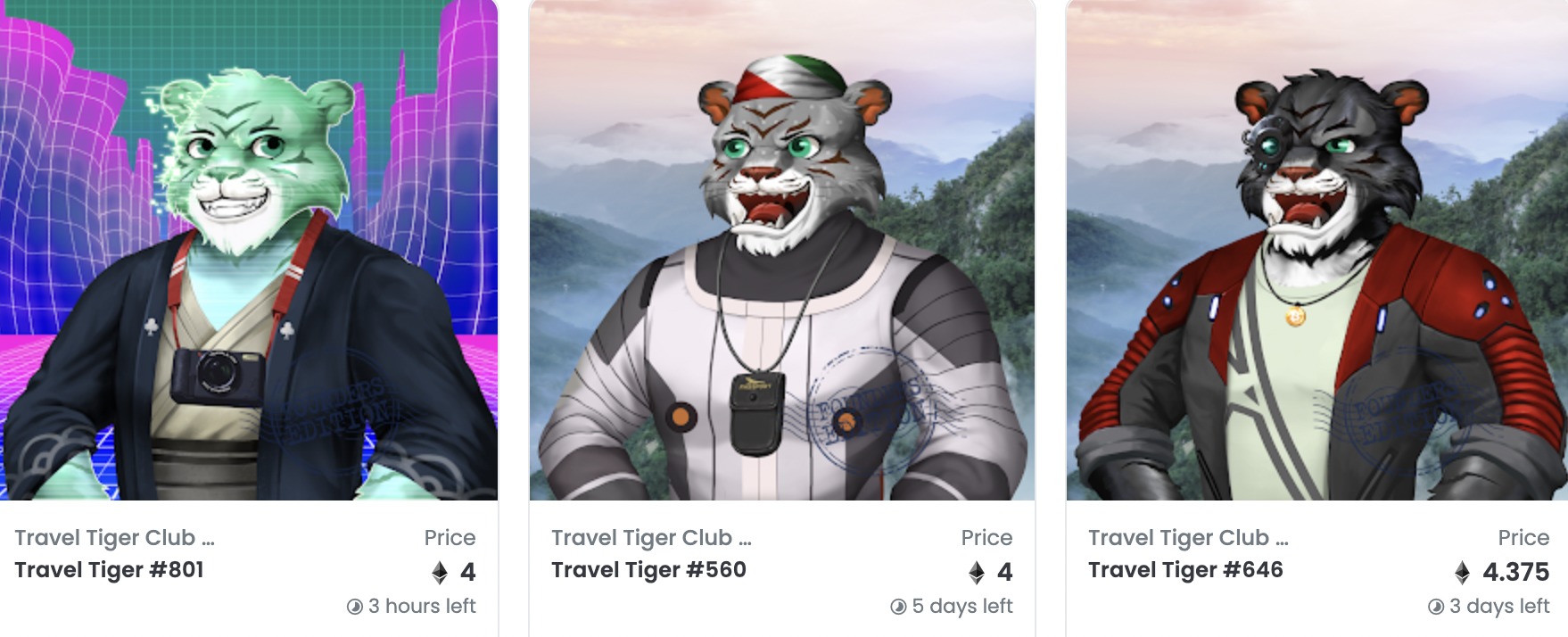 Travala.com has its own platform, cryptocurrency, and even an NFT project, called Travel Tiger Club. This NFT project is made out of 1,000 unique randomly generated NFTs living on the Ethereum blockchain. The Travel Tigers are nomadic travelers who roam the world to their heart's content, savoring the bountiful luxuries of rich cultures in every corner of the globe.
The ​​Travel Tiger NFT is the key to unlocking the Smart Diamond membership. Travala.com Smart Members who lock up 2,500 AVA and hold a Travel Tiger Utility NFT can become Smart Diamond members, giving them access to a wide range of enhanced travel-oriented benefits.
Benefits For Hodling Travel Tiger Club NFTs
ambassador bonuses
10% loyalty rewards
3% AVA payment discount
exclusive travel drops
proof of travel NFTs
token airdrops
VIP concierge access
exclusive access to real-world and metaverse events
Token Information (AVA)
Travala.com has its own native token AVA with many utilities explained earlier. There's a total and max supply of AVA tokens set at around 61 million and 83% of them are in circulation. The project has a $73 million market cap at the time of writing and the coin has a multi-million dollar trading volume. 
AVA is listed on the world's most prominent exchanges like Binance, KuCoin, Gate, MEXC, etc. There are more than 50k people on the AVA token watchlist at the moment and AVA sits at 450th place according to its market cap on coinmarketcap. Do you think it will get to the TOP 100 in the next few years?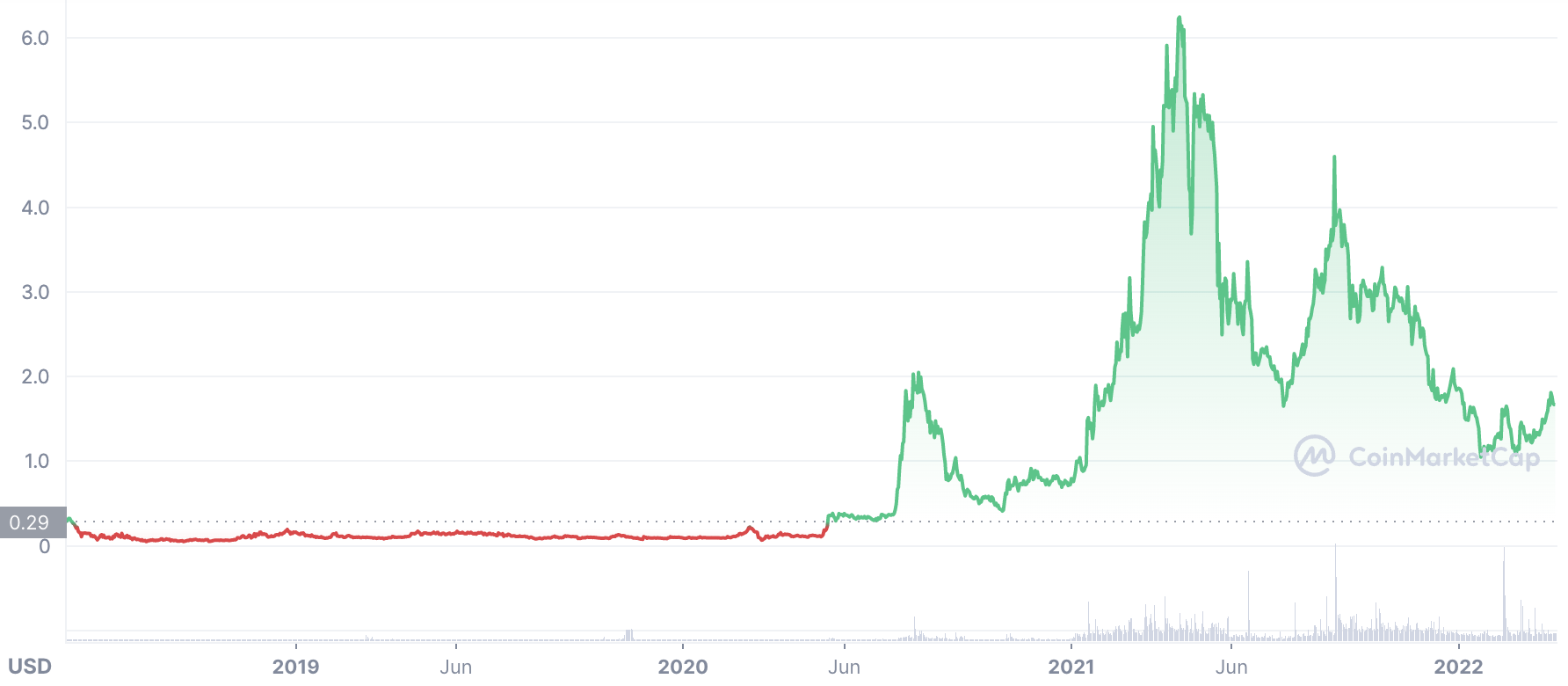 Conclusion
The only real downside for Travala.com is that not everyone needs to use a travel booking platform that accepts cryptocurrencies because not everyone has cryptocurrencies to spend. However, that could rapidly change in the next few years as the crypto adoption continues and people start to prefer crypto over fiat currencies.
Follow Travala.com: Website | Twitter | Instagram | Discord | Telegram | Opensea | Mobile App |
more to read
Loopring Is Skyrocketing After The Announcement Of Gamestop's NFT Marketplace
Short Documentary On The NFT Journey
Technical Analysis: A Beginners' Guide
---
NFT World News Social Media: Twitter, Instagram, Telegram, Tiktok, Youtube
---
sources: travala, twitter, opensea, cryptovantage
author: Rene Remsik
Disclaimer: This article is provided for informational purposes only. It is not offered or intended to be used as legal, tax, investment, financial, or other advice.