Quick Summary
SVV is an NFT collection of 8,888 unique Vampires living in the lair and they all have special characteristics and expressions. All Vampires are stored on the Ethereum blockchain.
More than 18,7K ETH traded on SVV NFTs on opensea and the current floor price for one NFT is 0.861 ETH.
NFT collectibles are the trendy thing to buy if you're interested in art, and mainly if you're seeking profits. Many non-fungible tokens (NFTs) start at a price of just a few tens of dollars, and their price increases rapidly in a couple of months. Sneaky Vampires is one of those cool and trending NFT projects you should take a look at right now.
this might interest you: Beeple Has Done It Again – $29 million NFT Sale
Sneaky Vampires NFTs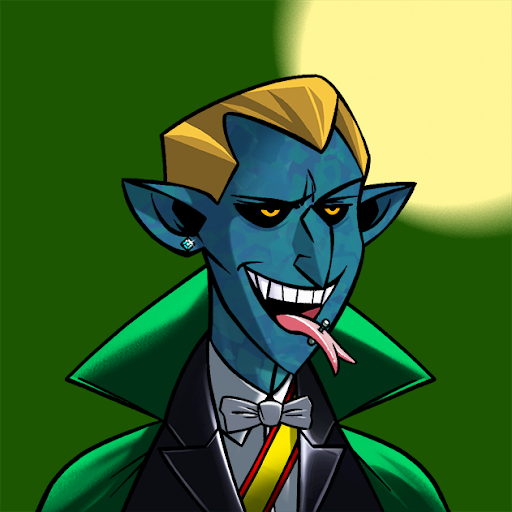 This NFT collection consists of 8,888 unique Vampires living in the lair – away from any burning sunlight or pesky Vampire Hunters. Each Vampire is hand-drawn with its own special characteristics and expressions. Every Vampire Token allows the holder passage into the realms of The Syndicate. All Vampires are stored on the Ethereum blockchain and hosted on IPFS. 
The Syndicate is known for its community, eager to adopt their Sneaky Bats, use their native utility ecosystem token, play the SVS video game, enter The Lair (Metaverse), and meet female vampires (Gen 2). All Vampire holders gain access to join their kin in the Metaverse while having access to their very own exclusive video game. 8,888 Vampires are now running wild with their bat companions! 
Members of the Sneaky Vampire Syndicate community are able to use the native utility ecosystem token, play the SVS video game, enter the metaverse, which it refers to as "The Lair," and more.
Expansion of the Roadmap
The Sneaky Vampire Syndicate NFT project has surged in popularity and the team is expanding its roadmap. "I think NFTs can be just more than art and that's something I really want to go for," said SVS lead developer Woof. The roadmap 1.0 has been accomplished, and now there's a new roadmap 2.0 that contains many new features.
"There's a lot of projects that come out every day and it's sad to say but, you know, 95%-98% of them aren't going to make it, that's just the way it is," Mig said. "You need a good strong team to just weather the storm and keep going and that's what we're going to do."
Conclusion
The project is very successful with more than 18,700 ETH trading volume on opensea (NFT Marketplace) and a floor price of 0.861 ETH per 1 NFT. SVV NFTs are not just collectibles as they want to use them in their game metaverse, and much more. SVV is an example of only some of the really successful NFT projects in this universe even though floor price is decreasing due to a large number of projects being created. 
more to read
Coinbase CEO Thinks NFTs Will Get As Big As Crypto
Sotheby's Will Accept ETH Bids at Banksy Auction
---
NFT World News Social Media: Twitter, Instagram, Telegram, Tiktok, Youtube, Facebook
---
sources: svs.gg, benzinga
author: Rene Remsik
Disclaimer: This article is provided for informational purposes only. It is not offered or intended to be used as legal, tax, investment, financial, or other advice.