Quick Summary
– TRM 2 is one of the first racing games running on blockchain and it's fueled by IOI token and many cool car NFTs. TRM 2 currently offers the best-looking gaming experience amongst all NFT games.
NFT gaming is becoming serious. The possibility of real ownership of many different digital items is attractive and NFTs are actually building a whole new digital ecosystem. Do you want to own a building in the metaverse? Just buy it, rent it or resell it. Do you want to own a vehicle, avatar, or some item? Done. NFTs have changed gaming forever but there are very few projects that survive and deliver the results they promise, but how does TRM 2 stand out from all the other NFT games?
you might wanna read this: Monster Energy Expressed Clear Interest For NFTs And Metaverse
Trade Race Manager 2 (TRM 2) Explained
TRM 2 is one of the first racing games running on Blockchain and offers an unbelievable gaming experience with its intense speed and greatly looking environment. All the cars and avatars in the game are NFTs which you can use to earn IOI tokens on a daily basis. In order to win, you need to pick the best crypto fueling strategy. You fuel by betting on the direction of several cryptocurrencies and if you're right, you'll be rewarded with IOI tokens.
This game could very well be your side income because you can earn 15 IOI, 30 IOI, or even more tokens daily depending on the NFT you own. TRM 2 offers many types of NFTs with different attributes. There are several cool car collections, consisting of American Muscle, German collection, Italian collection and many more. You can check their NFTs on QORPO Market at this link.
How's TRM 2 Different
Most NFT games offer pixelated and poor gaming experiences and they look like games from the 2000s. However, TRM 2 looks awesome, it has a great design and it also fully works on the blockchain. It's fueled by IOI tokens and different kinds of NFTs that people can trade or earn IOI tokens with. 
There are very few games that can survive the cryptocurrency bear market and most of the gaming coins end up 99% down from the top, totally rug pulled, and with a minimum chance for survival. This is not the case with TRM 2 as this project is upgrading its game on regular basis, and that makes the game more appealing and sustainable. Furthermore, there's a burning and buyback mechanism for IOI tokens which will support a long-term price development. 
Token Information (IOI)
TRM 2 has its in-game token IOI which went through some crazy moves, rising all the way from $0.4 to around $6 and then all the way back down. Now it skyrocketed to more than $1, rising more than 100% in just a few days thanks to the mentioned mechanism the project established. 
There's a total of 37,500,000 tokens in circulation and the project's market cap is around $7.2 million. With its huge user base and big social following, this token could at least test $6 resistance again. In case the game goes mainstream, we could see much much bigger gains in the future.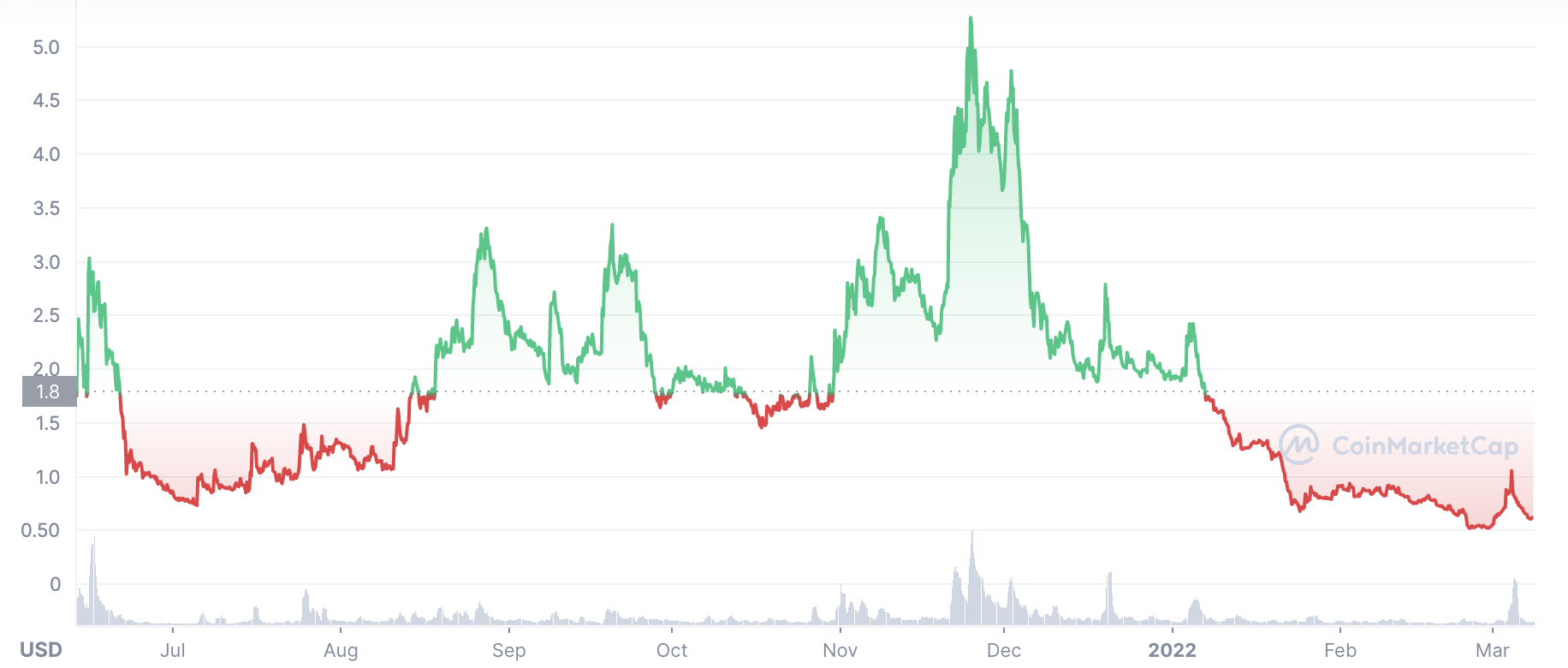 Conclusion
NFT Gaming has become a big topic but not all games have great quality or worked out development plan. However, TRM 2 is one of the few projects that really have established themselves into the gaming world, with their sick designs, logical long-term plan, and tokenomics.
About Trade Race Manager 2 (TRM 2)
Trade Race Manager 2 (TRM 2) is a Trade Racing Simulator where players race and earn $IOI tokens in the process. TRM 2 is a revolutionary 3D racing game with a graphically-intense environment. This game is the next generation of Play&Earn gaming with its own Metaverse, NFTs, cryptocurrency ($IOI) and endless gaming possibilities.
Follow TRM 2 Here: TRM 2 Website | IOI Token Info | Discord | Twitter | Telegram| Youtube
more to read
Is This Crypto The Solution For Ethereum?
John Legend Is Creating NFT Project
---
NFT World News Social Media: Twitter, Instagram, Telegram, Tiktok, Youtube
---
sources: coinmarketcap, medium, qorpo
author: Rene Remsik
Disclaimer: This article is provided for informational purposes only. It is not offered or intended to be used as legal, tax, investment, financial, or other advice.