Quick Summary
Verasity is a video-sharing platform creating a fair system for creators and advertisers. The main products of Verasity are VeraEsports, VeraWallet and VeraViews. VRA token is a great success and it grew by more than 100x in value!
Decentralized aspect is getting into every industry of this world, and now even video sharing. Verasity came with a great idea and showed more possibilities of how things can work.
you might wanna read this: What It's Like To Be Crypto Promoter – @wizardara
Verasity Explained
This project is the next generation of video-sharing aimed at creating a fair system for creators to earn from their work, and advertisers to gain value for their ad spend. Verasity is an innovative blockchain protocol and product layer platform designed to fulfill the needs of the video entertainment industry in general, and esports specifically.
The main goal of Verasity is increasing the revenue of content creators and video publishers while also allowing their viewers to earn cryptocurrency simply by watching videos online. This project has been launched almost 3 years back and already established itself greatly in the crypto sphere.
Verasity has been launched in 2019 and received a U.S. patent for its Proof-of-View technology in February 2021. The project's Proof-of-View (PoV) blockchain alternative reduces the occurrence of fake views. PoV achieves this by ensuring that all the data and metrics about videos on the blockchain are accurate and verifiable.
Users can watch, earn and play on the Verasity Esportfightclub platform. The Verasity watch and earn SDK is already being integrated by about 2 million publishers, each of which boasts a total website audience of 550 million views and a combined 110 million views monthly. The project also has a very extensive and impressive roadmap since 2017!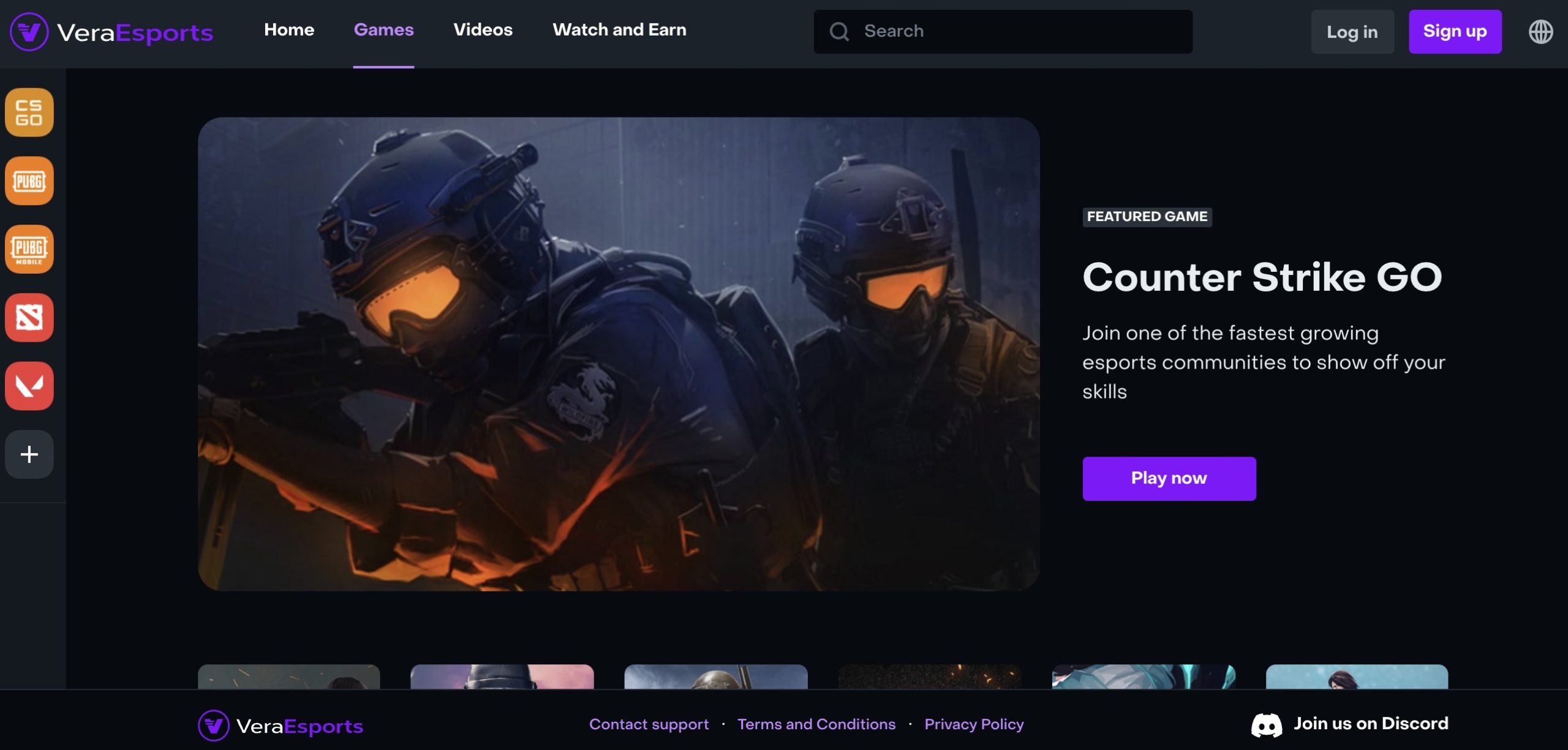 The current most important products of Verasity are VeraEsports, VeraWallet and VeraViews. Vera Esports is accelerating the evolution of Esports with blockchain by partnering with some of the biggest names in esports such as PUBG Mobile, VALORANT Challenger, CS:GO or Tencent Games (PUBG).
VeraWallet guarantees security and growth for portfolios and it's an ultra-secure all-in-one digital currency wallet for people who love esports and NFT (possible APY for staking around 25%!). VeraViews is an end-to-end ad-stack solution that combines the transparency and accountability of blockchain with the security of Verasity's patented Proof of View technology.
Token Information (VRA)
The token has been launched in the first half of 2019 and it was consolidating for some time, however, the price blew up in 2021 and VRA rose by more than 100x in value! Currently, the price is down by approximately 65% from its top and it has a $140 million market cap. The total supply of tokens is 19,400,882,350 and almost half of them are circulating. VRA is a well-recognized cryptocurrency listed on the biggest crypto exchanges like KuCoin, Gate, Bittrex and many more.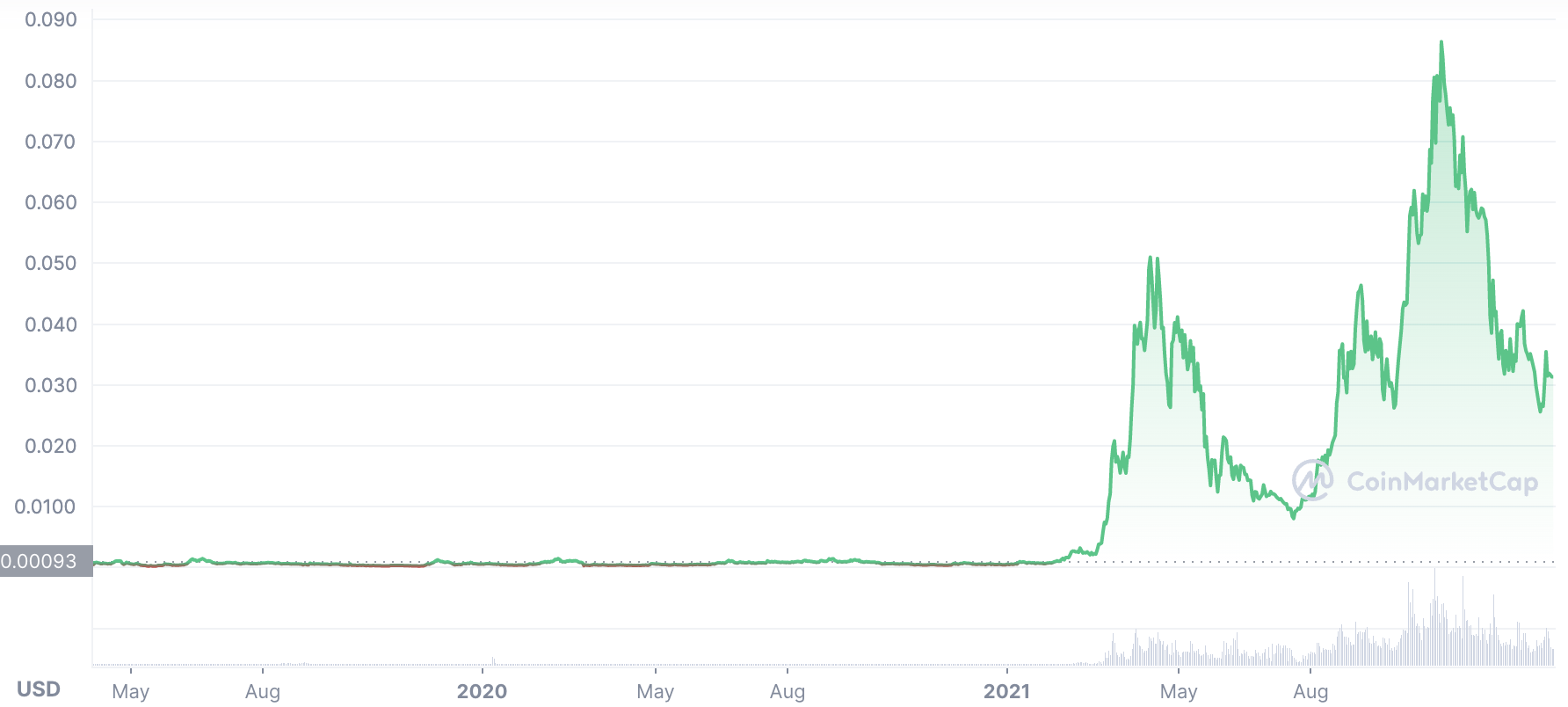 Conclusion
Verasity exploded in popularity and delivered fantastic returns on its token VRA. If people continue to discover the benefits of decentralization in more aspects of life, Verasity could very well become of the leaders in decentralized video content.
more to read
The Cryptocurrency Of The Adult Industry For Web 3
These NFT Aliens Are Worth Millions!
---
NFT World News Social Media: Twitter, Instagram, Telegram, Tiktok, Youtube
---
sources: verasity, coinmarketcap, cryptotelegram, investing
author: Rene Remsik
Disclaimer: This article is provided for informational purposes only. It is not offered or intended to be used as legal, tax, investment, financial, or other advice.