Since the time when Beeple has sold his NFT for a record-breaking price of almost $70M, NFT volume as a whole has been trending downwards. For example, OpenSea went from averaging about $10M in a daily volume to averaging  $1-$2M a day. What is the true value of their Non Fungible Tokens art pieces? Each token exists on a blockchain just like cryptocurrency. But what makes it different from cryptocurrencies is its unique data content. You can turn anything into an NFT. 
NFTs have many unique applications outside of collectibles and art. Let's take a look at some of the most interesting Non Fungible token trends.
1. PoW Non Fungible Tokens
A theoretical application for NFTs is to create a system where individuals can add value to a Non Fungible token by producing verifiable work, and occurring that value to the NFT. This is somewhat explored with Neon Districts upgradable weapons but could have non-application cases as well. An example of this can be explained using chess and a common ranking mechanic is known as a ladder.
A chess ladder is a ranking system in ammature chess competitions, where players are assigned a numerical ranking. The ranking is increased when the player wins the chase matches. Since winning the chase match is a verifiable and objective event, the event can be easily digitalized and tracked ín an NFT asset.
Imagine a player is assigned an official NFT ladder pass at a national chess competition. The player goes on to win many matches, and their NFT ladder pass reflects their success with a high ranking. Perhaps ladder scores of a certain level make players eligible for exclusive tournaments and competitions. Since the NFT pass is what grants access to these exclusive events it can be traded after market, and to allow any owner of this pass to enter these competitions as well. The NFT now has accrued value via "Proof of Work" or "Proof of Winning".
If the player wins 99,9% of their matches and the NFT pass records one of the best performances in chess history. This might be sought after by collectors as a valuable collectors asset. This "thought experiment" could provide the basis for an imaginative implementation of NFT Ticketing. 
2. Fashion and DigiPhysical Goods
Have you ever heard of physical merchandise like tees and hoodies, but connected to a Digital 'wearable' you can wear in Virtual Projects like Decentraland? Well, continue reading if this hits your attention.
One of the marketplaces for digi-physical apparel created by community-owned brands is MetaFactory.
What is MetaFactory?
MetaFactory democratizes brand creation to empower anyone to create and grow their own culture economy, as they stated on their website.
Inspired by streetwear, gaming, NFT art and crypto-economics, MetaFactory has developed a platform for the creation of limited run, custom goods with an initial focus on fashion and apparel.
To launch the initiative, MetaFactory will be selling a limited run reversible bomber jacket using a blind-auction. The bomber jacket is merely the first of many limited edition goods to drop in the coming months.
This sale mechanism is one of the many possibilities MetaFactory plans to offer, all of which are intentionally designed to benefit the creator relative to their distribution goals.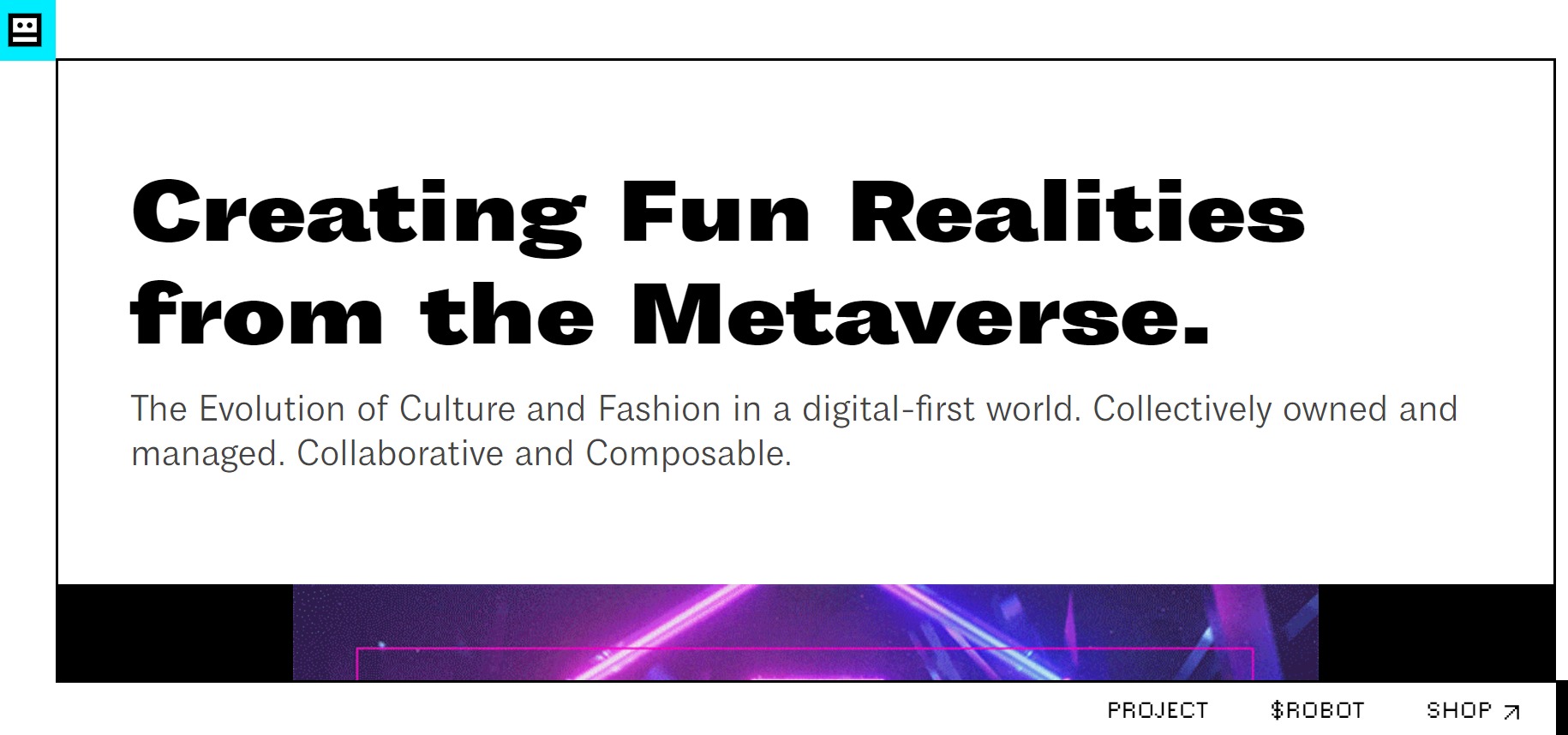 How is this DeFi?
Every item is a unique Non Fungible token – they all can be sold on secondary markets – Unsiwap or OpenSea. 
"Each physical item will be embedded with a unique silicon chip that tracks the specific order number of that product and its associated metadata, linking it to its digital counterpart."
Each item will include Charged Particles, effectively providing a suite of unique web3 benefits – this makes it DeFi.
"All buyers will be rewarded with a proportional share of sales for their support. This value, determined by the product order number, will be directly infused into the buyer's digital token and will automatically begin earning interest. "
This means the capital used to purchase each item can earn interest from the Dai Savings Rate – effectively creating a passive income stream on top of having a dig physical wearable. MetaFactory has already inked agreements with many popular crypto artists like Twisted Vacancy, Van, Alotta Money, and Skeenee just to name a few.
3. Music
The elimination of live concerts turned the music industry upside down in the 2020. NFTs are therefore a significant income stream for artists and musicians. The world remains digital and artists are trying to find a way to connect to their audiences. NFTs are a solution and bring them some special added value and several benefits.
Artists are selling their music as Non Fungible Tokens – and they're making millions. Kings of Leon has been the first band who released their album as an NFT. 
NFTs are considered as a growing trend in the music industry, especially in the recent months.
What are the advantages of the Music Non Fungible Tokens? 
Well, the transactions using Non Fungible Tokens allow audiences to participate in auctions for unique content from the artists they love. Currently, these tokens and the transactions that involve them empower the artists who sell them.
How are NFTs changing the music industry landscape and what are their benefits?
Convenience
First of all – convenience. What fans have to do is only to create a digital wallet to have the chance to receive the content. After that they can participate in an auction for a chance to win. It makes winning as easy as online shopping.
No Middlemen
Did you realize that besides the artists there is a lot of money going to the record company or the streaming platform when you buy an album or stream a song? The same middlemen are present even when the fans buy tickets for concerts of their fav artist.
NFT transactions are direct transfers between the participants. There are no middlemen needed. The artist gets the money, the fan receives the content in their digital wallet – easy to handle.
Unique Content and Experiences
Artists have free hand and flexibility over the items they want to auction off. Albums, digital art, sound bites, merchandise, and concert tickets can be physical, but they can also be digital as they all can be NFTs.
Currently possible on @mintbase. @DAOrecords_ using the platform to sell Music NFTs. @rariblecom has also been working on it.
As Matty (@dclblogger) tweeted recently: 
"The music industry will be HUGE as traditionally there has been huge digital ownership issues. Blockchain to the rescue."
Dominika