Quick Summary
X World Games is a blockchain gaming ecosystem that wants to bring cryptos and NFTs to an open gaming world. It wants to connect communities as players participate in multiplayer games.
X World Games provides many modern tools connected from NFT, blockchain and P2E spheres and has a great potential to succeed in the future.
2021 is definitely the year for play-to-earn (P2E) gaming and people agree that it's a revolutionary concept without a doubt. The possibility to have an amazing gaming experience connected with making money is what the future of many games is going to be like. However, only the best gaming ecosystems and communities will decide which projects will succeed in the end. In this blog, let's have a look at X World Games.
this might interest you: Global Brands Test NFTs in the Metaverse
X World Games
X World Games is the next blockchain gaming ecosystem. The mission is to bring cryptocurrencies to an open gaming world, where gamers can create, collect and trade in-game NFT items as they participate in multiplayer games with a global community without any limitations.
Inspired by the successful Pokémon Trading Card Game, a fun narrative for regular players who want to enjoy the gameplay experience as well as the game's ecosystem for players and creators who want to collect and trade NFTs, even if they have no idea what an NFT is.
X World Games is not just a game for blockchain players. It's a game that could introduce blockchain to millions and millions of potential users who want to try and be a part of the P2E gaming experience.
This project offers true decentralized ownership of a gaming world via DAO. Gamers that hold XWG tokens have the power to decide about the platform's governance policy or the next in-game development, including reward mechanisms and tokenomics systems.
Project's Main Focuses
X World Games provides user traffics and economic flows for blockchain games and creates a game metaverse for players and creators. The project provides exclusive NFT transactions for in-game characters and items, adopts various bidding models, and supports NFT fragmentation and market maker liquidity in the future.
It will offer a variety of DeFi functions with gamification, including liquidity mining, staking mining, DeFi lending and Swap. Moreover, it will combine many Japanese masterpiece anime and game IPs and integrate exclusive characters into the game world. Furthermore, it will create a unique cross-game character and equipment experience, secure digital in-game item ownership, and share multi-game resources alongside a series of open-source and comprehensive game creation tools, from simple character creation to complex script/function editing.
Token Information (XWG)
This courageous NFT-crypto project has its own token XWG which launched in the middle of August 2021 and immediately jumped to $0.276. However, the token went down to almost $0.05 just a few weeks later and then it recovered again. Currently, XWG is at $0.15 and has a market cap of $39 million. It's possible to trade the token on some of the prominent exchanges like Gate, MEXC, Hotbit and Pancakeswap. The market cap of this project is still considered small, so this project has a huge potential in the future if it acquires significant communities.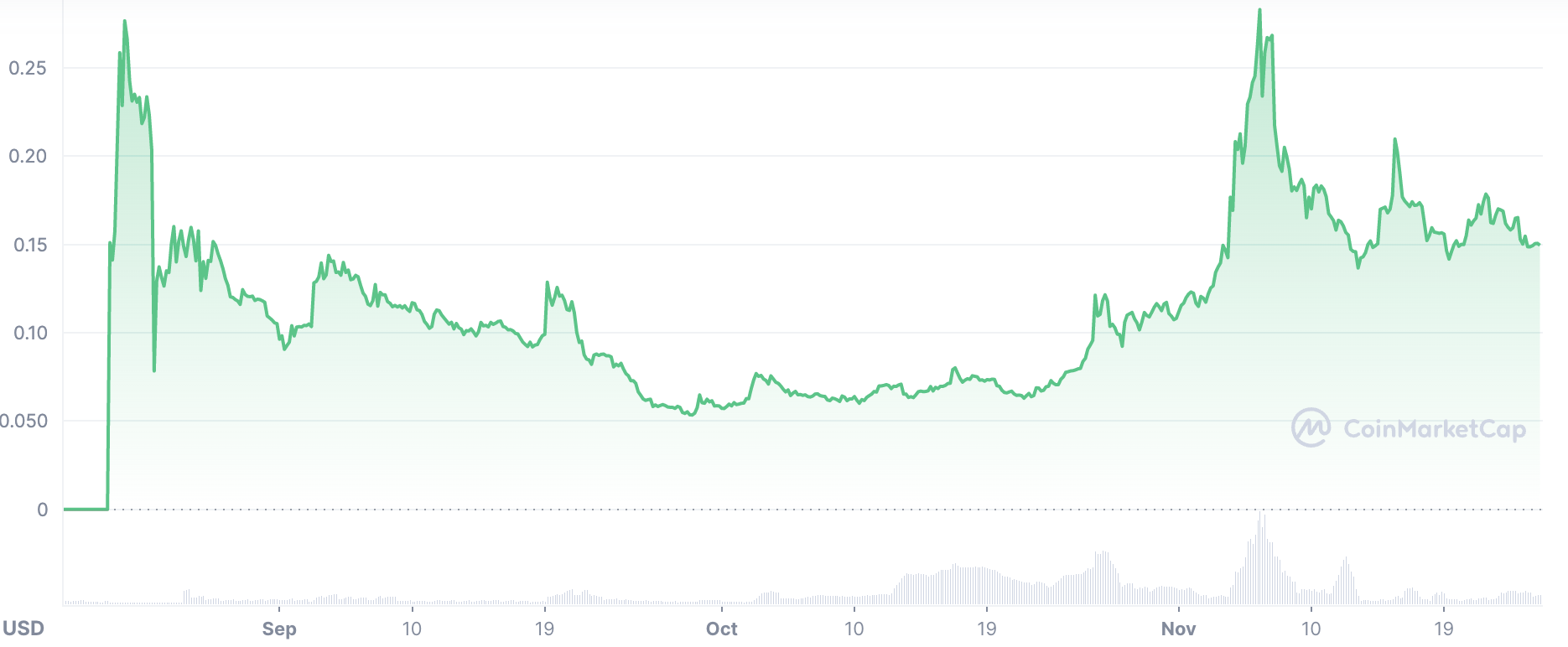 Conclusion
X World Games is a smart project as it uses all the modern tools of P2E and NFT gaming. If people realize how many benefits lie in X World Games, it could send XWG token skyrocketing as it did with Sandbox or other current trendy cryptocurrencies. However, X World Games is still considered new in the sphere and needs to do a lot of work before it settles itself into this endless universe. 
more to read
Cryptoadz – Cute Little NFT Creatures
Huobi Listed IOI Token – $250,000 Rewards
---
NFT World News Social Media: Twitter, Instagram, Telegram, Tiktok, Youtube, Facebook
---
sources: xworldgames, medium
author: Rene Remsik
Disclaimer: This article is provided for informational purposes only. It is not offered or intended to be used as legal, tax, investment, financial, or other advice.