Quick Summary:
Coca Cola, the famous beverage company, has been very active in the NFT and metaverse recently. The firm marks its first anniversary in metaverse by dropping an NFT collection for its community. Unfortunately, it has not been a pleasant journey for Coca-Cola so far.
Coca Cola and NFTs
It's not the first time that Coca-Cola is dropping an NFT project for its 'magic community'. The brand has released NFTs on International Burger Day and International Pride Day, of which the latter was a collection launched to support the LGBTQIA+ community. None of the previous projects could draw the attention of the community. It looks like the recent NFT collection has inherited its performance from the previous collections.
Related: Coca-Cola supports the LGBT Community With an NFT Collection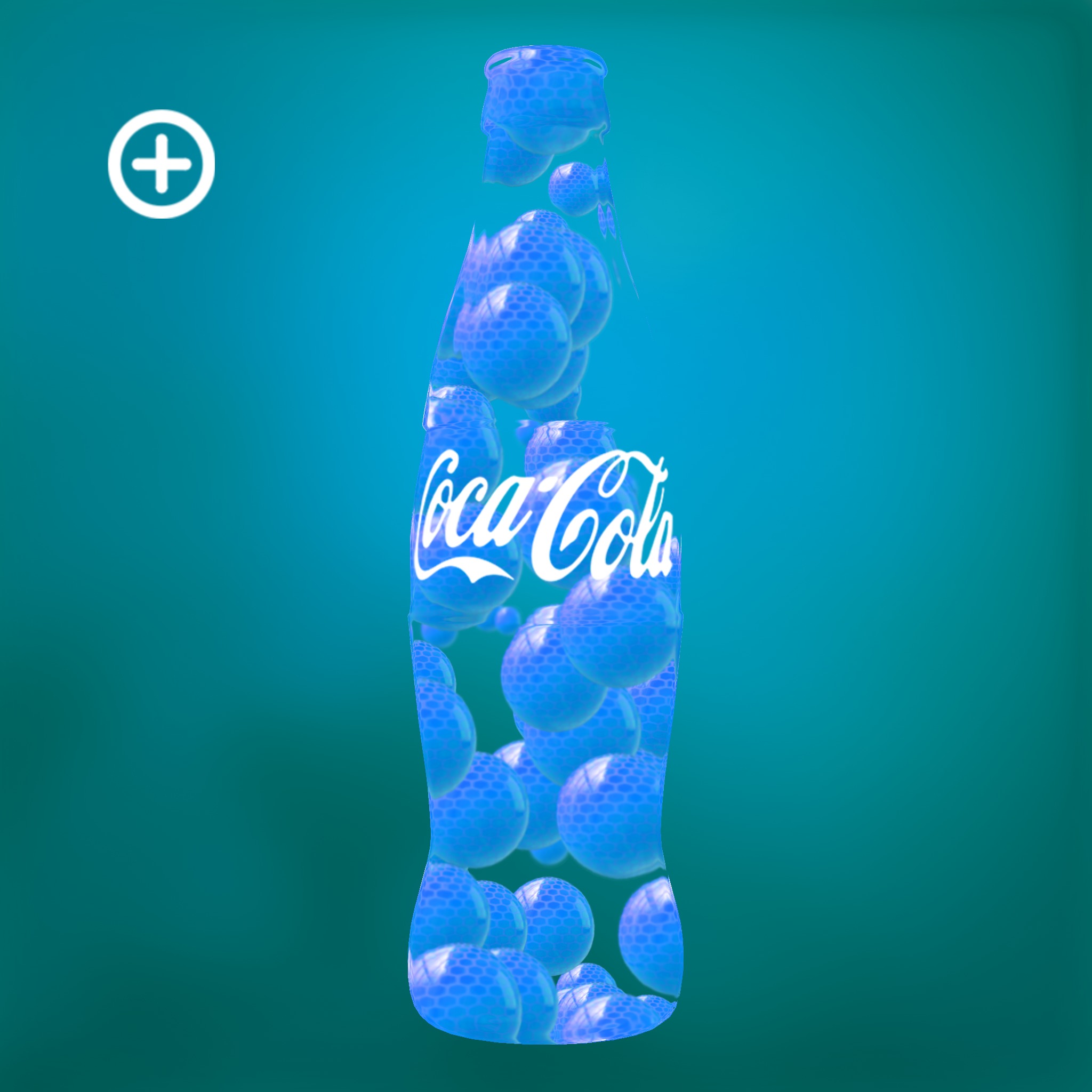 The firm recently launched the NFT collection on International Friendship Day July 30, 2022. This was an exclusive collection distributed to those who already owned the Coca-Cola NFTs of any collection. This was a well thought through NFT collection. To expand the community, each NFT holder could share an NFT with a friend. The NFTs are also backed by many utilities like Coke Studio-powered experiences, gaming events, and early access to Coca-Cola Creations limited-edition product launches. Coca-Cola is a billion dollars brand with international reach and an NFT drop from such a giant should be a massive hit but this is not what happened, did it?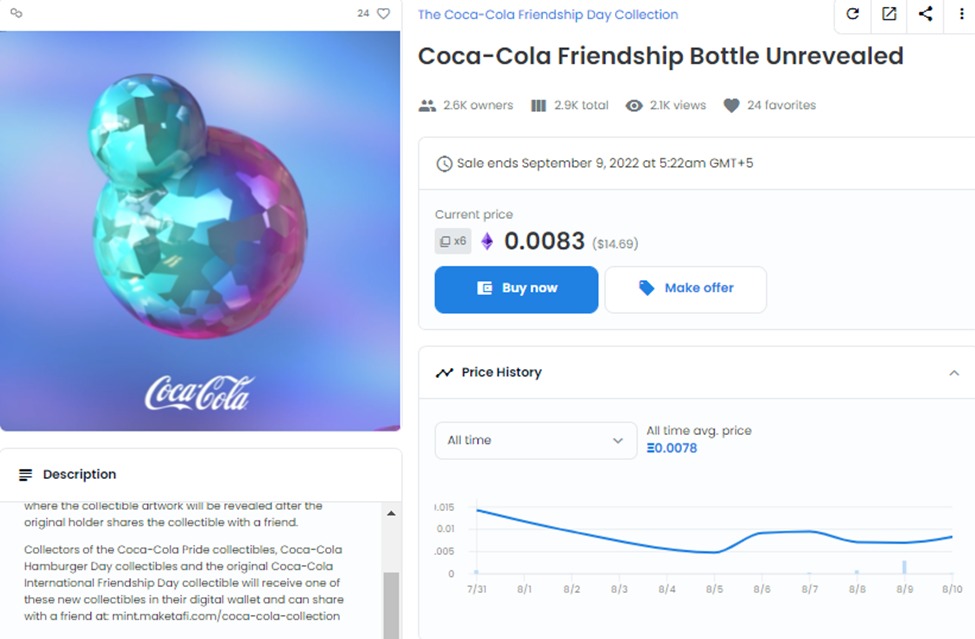 Why Coca-Cola NFTs Fail?
Coca-Cola was once the company that sold NFTs worth thousands of dollars. Just a year ago Coca sold an unlockable NFT 'Friendship Box' for $565,000. That NFT still sits in the wallet of the same owner. Although the NFT was listed many times it could not find any buyers.
So, what can possibly go wrong? Apparently, there could be two reasons for this.
The first collection by Coca-Cola was hype-driven. It did sell well but since there was not ample utility put in, the community lost interest in this creator.
The NFTs are not promoted as they should be. The reach of Coca-Cola is international but only a few media platforms covered the news of it dropping another NFT collection. Since the word is not spread effectively, the diamond hands don't buy it.
Conclusion:
Though both reasons seem fair, the former is more concrete. Usually, NFT projects reach out to the influencers and spend thousands of dollars on marketing. But if you are a Coca-Cola, one of the largest beverage brands, you don't need any of these. You can just spread the word by using your social media hands and already existing marketing tools. Also, if the digital space is so much intriguing why not put some 'real' utilities to get the attention of NFT whales?
more to read
The AMAZY Mobile Fitness App Launches TODAY
Ukraine Fights Russia with Crypto
Follow NFT World News: Twitter, Instagram, Telegram, Tiktok, Youtube, Twitch
author: mnmansha
Disclaimer: This article is provided for informational purposes only. It is not offered or intended to be used as legal, tax, investment, financial, or other advice.