Quick Summary
Zoo Crypto World is a project made by Singularity Studio. It's a GameFi metaverse that combines DeFi with GameFi. You can battle against your foes, stake in pools or fight with mega bosses. The ecosystem of this project is designed to provide stability, profit and fun to everyone.
With the rise of the play-to-earn (P2E) gaming model, it is important to pick the right game to play and the right tokens to invest in. In this blog, we will take a look at one project that is getting attention from all sides in the crypto communities. Let's have a look at Zoo Crypto World.
you might wanna read this too: TRM 2 – The Most Undervalued Gem
What's Zoo Crypto World
ZOO Crypto World is a project made by Singularity Studio, a GameFi enterprise maintained by over 30 employees. The majority of Singularity Studio developers are kept anonymous as they are industrial prodigies, however, the figureheads of the team have been listed below and on the whitepaper.
ZOO Crypto World is a GameFi metaverse that combines DeFi with GameFi. Battle against your foes, stake in pools or have action-packed fights with mega bosses! The ZOO Crypto World ecosystem is a complex economic model designed to provide stability, profit, and fun to all ZOO warriors.
What Zoo Crypto World Offers
ZOO Crypto World allows investors to stake and invest in a secure ZOO farming pools that offer immense returns
you may become a legendary fighter in the ZOO as you battle in PvP against other players in intense arena encounters for KEY (utility token in the game)
open loot chests to generate your own NFT animal to battle against other players, bosses or to generate ZOO token
NFT Animals passively mine ZOO token that flows into your wallet every second with no work required at all
Token information & ZOO Partners

ZOO is the governance token of the ZOO metaverse. Fixed at a max supply of 200 million, ZOO is utilized in battles, lotteries, staking and more. This game has a dual token economy with KEY as the utility token of the ZOO Crypto World Metaverse. With an unlimited supply, KEYs can be used to unlock NFTs!
ZOO token was launched in July 2021 and quickly spiked to almost $25 within a few days but within the next few months turmoil came. The price decreased by almost 99% and many traders are starting to look at this cryptocurrency as a good-looking investment. This token has currently a market cap of $23 million and a trading volume of several million dollars every day lately. This token could easily do a 1x – 10x jump in the next few weeks.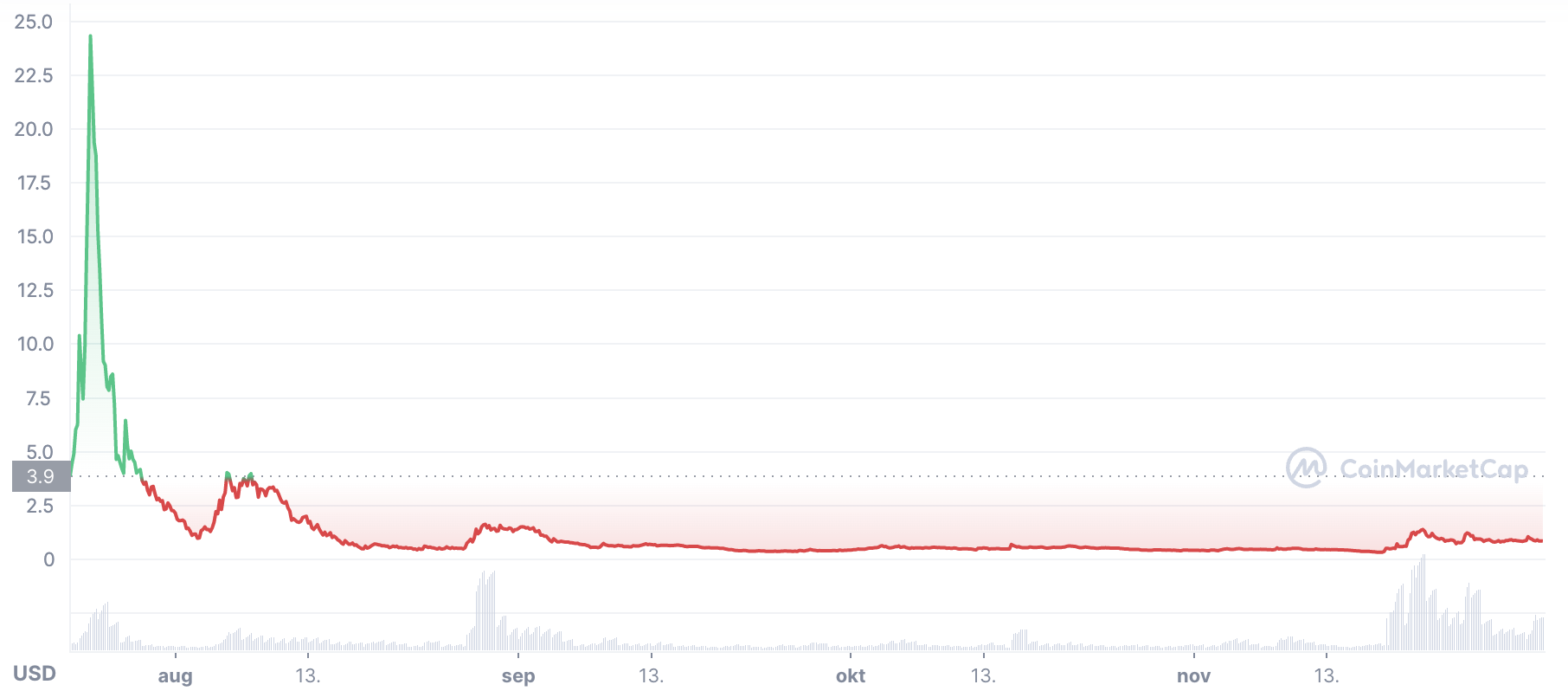 Conclusion
Zoo Crypto World has shown some pretty known models in the crypto world that benefit the users and with the current price of its governance token, the project seems to have a big potential for possible investors and gamers. If this project continues to gather attention like it is getting right now, the token could skyrocket more than people could comprehend.
more to read
This NFT Collection Will Scare You
---
NFT World News Social Media: Twitter, Instagram, Telegram, Tiktok, Youtube, Facebook
---
sources: zoogame, coinmarketcap
author: Rene Remsik
Disclaimer: This article is provided for informational purposes only. It is not offered or intended to be used as legal, tax, investment, financial, or other advice.