Quick Summary
Only 8% of the NFT traders make money, and most of these are experts that have learned to think differently than the other 92% ending up in loss. Most of these successful traders use Opensea screens to track sales. Yes, you might think that you have been doing the same. But you're reading this article, so you belong to that 92%. And here's the trick: you have been looking at the wrong screen.
Related: AMAZY is the Most Anticipated Web3 Project Launch of 2022
How it really works
The first step is to choose a project that you're familiar with and know about its traits of it. If not, you can spend some time learning which trait is rarer than others. You can also check the newly listed projects with good utility and look for rare traits. A project with more trade volume has a higher chance of returning rewards – if the hype is still up. Once you have learned about the project and you understand the traits, you can look for the NFTs that have those traits and their price is near to the floor price of the collection.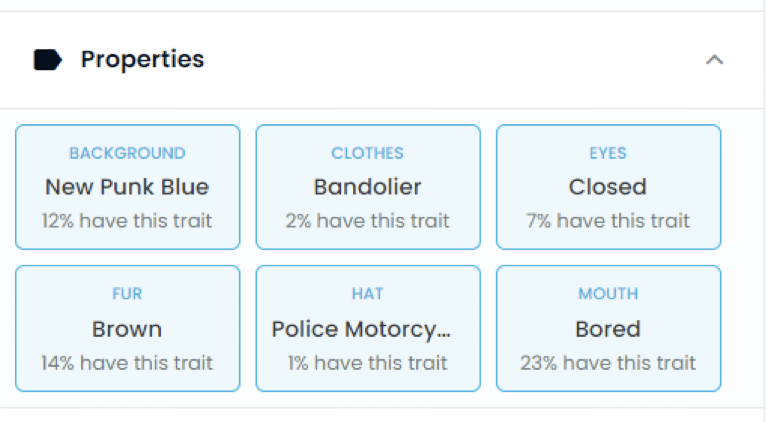 Searching NFTs with traits is easy. Open any NFT from the collection and from the left tab under "Properties" you can find the traits with their rarity. As shown above, only 1% of Apes have the "Motor Cycle Helmet" trait. This means out of 10,000 BAYC NFTs, only 100 NFTs will have this trait and whichever is the cheapest should be your target. It's better if you check multiple traits and get your hands on a better NFT.
These expert traders track the live data using current listings on Opensea. You can check the recent NFT listing of any project by clicking on "Activity" and then unchecking the "Sales" and checking the "Listings" box. Here you can find NFTs that have just been listed for sales. Since very few NFT traders use this screen, you can filter the NFT with rare traits and buy before others notice.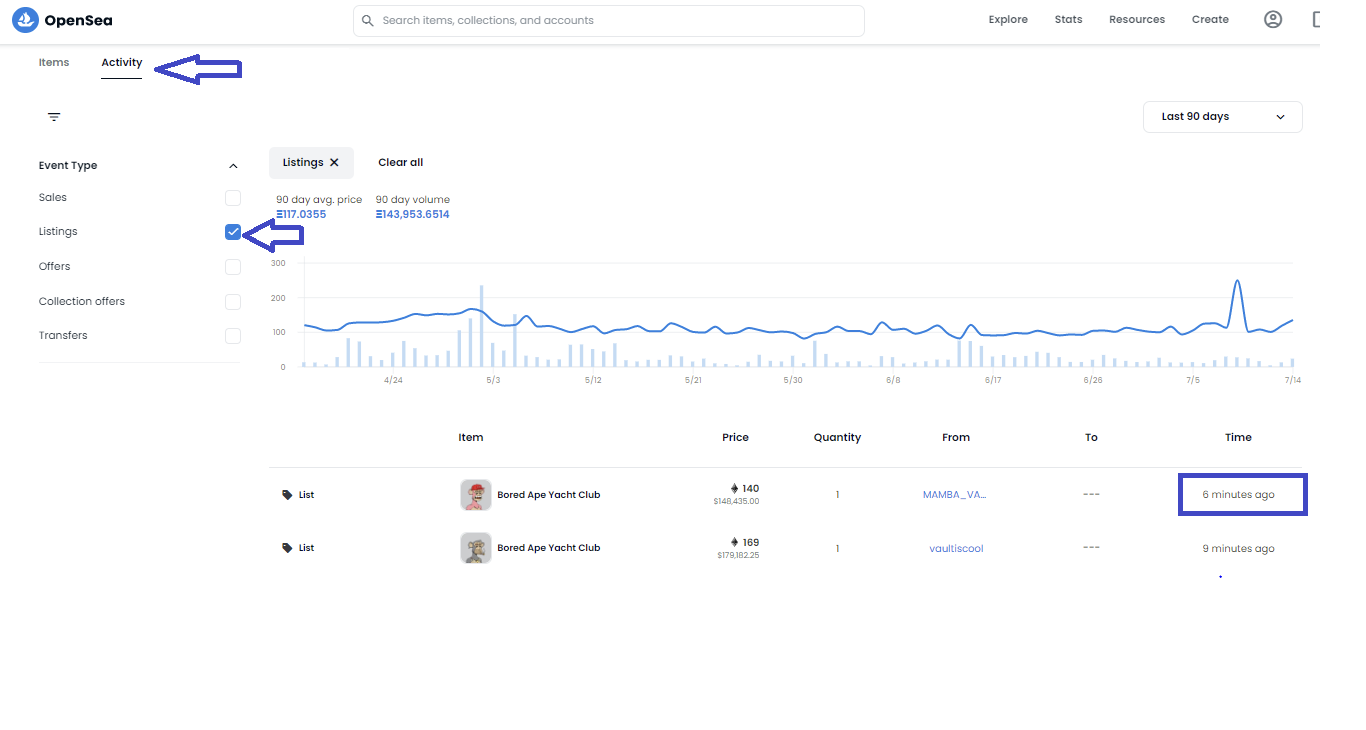 Soon after buying the NFTs, comes the last and final step: relisting. Since you have managed to buy the NFT near the floor price and it has rare traits, you can earn right away by relisting your NFT at the market price.
Conclusion
Flipping NFTs involves risks however following this strategy you'll have an advantage against all other traders who are just looking at the sales screen. Follow this strategy and let us know if this worked for you.
more to read
AMAZY is Officially Entering the Crypto Space with IGO
God Hates NFTees as the Most Original NFT Project of 2022
---
Follow NFT World News: Twitter, Instagram, Telegram, Tiktok, Youtube, Twitch
---
author: mnmansha
Disclaimer: This article is provided for informational purposes only. It is not offered or intended to be used as legal, tax, investment, financial, or other advice.