Quick Summary:
Night Run is a conceptual art project which includes a motorcycle video game, an NFT project about imaginary AI powered fashion houses and a series of videos documenting the creation process.
The Night Run NFTs will interact with the game by allowing collectors to make aesthetic choices which affect the experience of all players.
Nightrun.art is a non-fungible token (NFT) project that focuses on creating unique digital art and collectibles. It uses blockchain technology to authenticate ownership and provenance of the art pieces, making them one-of-a-kind and highly coveted by collectors. The project has a strong emphasis on community and creative collaboration, regularly featuring artists and allowing them to showcase their work to a wider audience.
One unique aspect of Nightrun.art is its use of gamification, with a variety of challenges and events that allow users to earn rewards and unlock new content. This has proven to be a popular feature, attracting a dedicated fanbase and helping to build a thriving community around the project.
In terms of its overall success, Nightrun.art has seen strong growth and engagement since its launch, with a steadily increasing number of users and transactions. Its NFTs have also garnered attention from the wider art world, with high-profile sales and exhibitions helping to bring even more attention to the project.
The Game
The Night Run game is a minimalistic experience where you drive a motorcycle through a procedurally generated futuristic night time city populated with billboards displaying artworks. The game will be accompanied by an NFT collection which will be an artwork in and of itself, but also a component of the entire Night Run piece.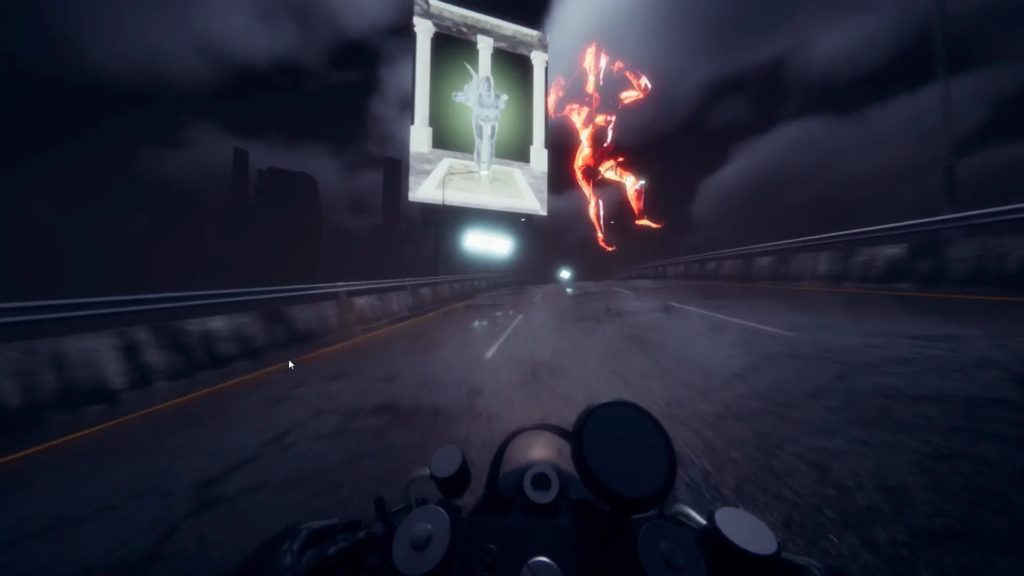 The game will be free to download and play without restriction. The game then becomes a kind of free public museum or art gallery subsidized by NFT collectors in which the public can drive through a night city while viewing curated collections of artworks.
Conclusion
Overall, Nightrun.art is a well-executed NFT project that combines a focus on unique digital art with a strong community-driven ethos. Its gamification elements and growing popularity make it a standout project in the NFT space.