Introduction: Rebel Bots
Rebel Bots is an ultimate play-to-earn game that uses robots as its main playable characters in the game. Avengers Age of Ultron 2015, Transformers 2007, and Terminator movies tell the story of robots taking over humanity. We all loved watching those. The Rebel Bots Resistance takes up the same story of the world takeover in the year 2052.
This is a digital card game that takes minutes to learn yet a lifetime to master. Like all the other P2E games, players compete with other players in a card battle game and earn crypto as a reward.
Rebel Bots: Beta Highlights
Competitive Advantage:
Rebel Bots distinguishes itself from other card games thanks to a number of competitive advantages.
First off, because the game is based on the Polygon blockchain, it supports Play-2-Earn gaming and gives users the option to own and exchange exclusive in-game items like characters and resources. Due to this, a new level of player engagement and monetization is created that is not present in conventional card games.
Second, this game is created with cross-platform compatibility for both PC and mobile platforms, enabling a larger player base and improved accessibility.
Thirdly, skill-based gameplay, as opposed to chance- or random-based gameplay, is the focus of the game's design. As a result, committed players can develop their skills over time and receive rewards for their perseverance. Furthermore, skill-based gameplay is more advantageous in tournaments because even lower-ranked players still have a chance to win.
Fourthly, Rebel Bots strongly emphasizes cooperative gameplay by offering rewards for teamwork and social interaction. High engagement and natural player base growth may result from this.
The production quality of Rebel Bots will be high in terms of design, stability, and backstory, to wrap up. This will improve the gameplay experience, which can help retain players and increase revenue. The team also wants to guarantee that the game has an easy system that enables players to participate and play on their own initiative while still winning.
Rebel Bots offers social gameplay although its social score is on a declining trajectory, nonetheless, this is still pretty high over the average score.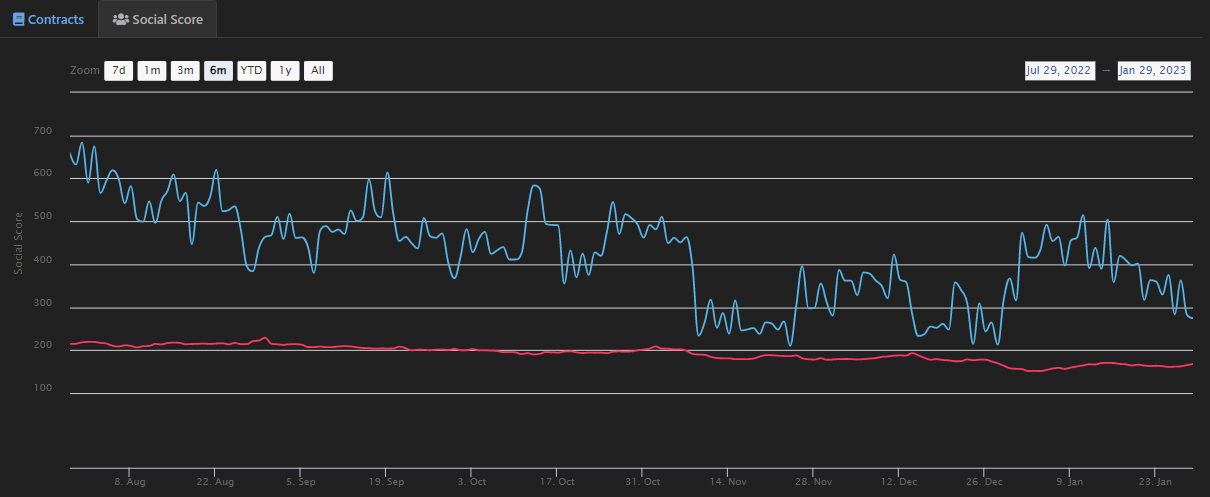 NFT Rarity:
As per the Rebel Bots whitepaper, The non-playable NFT characters in Rebel Bots are king Doms. 10,000 NFTs are the original collection of King lords and King doms. Each Rebel Bot is generation 1 of the Rebel Bots who tend to build more generations in the coming versions of the game.
| | | | | | |
| --- | --- | --- | --- | --- | --- |
| Lands | Generation 1 | Generation 2 | Generation 3 | Generation 4 | Total Lands in Game |
| New lands | 150,000 | 0 | 0 | 0 | 150,000 |
| New lands | 300,000 | 150,000 | 0 | 0 | 450,000 |
| New lands | 600,000 | 300,000 | 150,000 | 0 | 1,050,000 |
| New lands | 1,200,000 | 600,000 | 300,000 | 150,000 | 2,250,000 |
| New lands | 2,400,000 | 1,200,000 | 600,000 | 300,000 | 4,500,000 |
Tokenomics:
The Rebel Bots game has a token called RBLS which serves as a premium in-game currency. There is a maximum of 300 million RBLS tokens ever to be issued. These tokens can be earned by players through gameplay actions and can also be traded between players on exchanges.
The tokenomics of the RBLS token is designed to incentivize long-term growth and sustainability, and may also be distributed to community members for certain actions such as participation in community events, grants, bonus tokens, competitions, and more.
Summary:
Rebel Bots is a cross-platform Play-2-Earn card battle game built on the Polygon blockchain. It features a sci-fi-themed game world where players can travel, build armies of robots, and compete with other players for valuable resources. The game aims to be skill-based, socially interactive, and high-quality with a focus on building a gaming franchise and a sustainable Play-2-Earn economy. 
Overall, Rebel Bots' use of blockchain technology, cross-platform design, skill-based gameplay, social focus, and high production quality are unique features that set it apart from other card games and could give it a strong competitive advantage.