Quick Summary
Despite crypto winter, the major crypto projects never stop progressing. Besides the Ethereum merge in mid-September, here is the recap of the top 10 hottest crypto projects this month.
Related: TOP 3 Factors That Kill NFT Projects
Top 10 hottest projects in September
The price of crypto assets is based on two types of analysis: technical and fundamentals. The technical analysis is based on the previous price movement and patterns. However, a project's fundamentals are more important. If a project offers services, utilities, development structure, and blockchain tools, it should have a promising future. These good projects keep developing themselves to best match the current needs of scalability, security, and decentralization. Based on this, we have listed here the top 10 hottest projects with events in September 2022.
| | | | |
| --- | --- | --- | --- |
| Company | Event | Company | Event |
| Cardano | Vasil Upgrade is coming | SafePal | Partners with Binance Connect |
| LG | Launched an NFT platform | FIFA | The Soccer-themed NFT Collection is here |
| Planet Sandbox | Now live on Mainnet | The Sandbox | Partnered with Renault Korea |
| NFTrade | Just got updated with new features | REI Network | Partners with Mail 3 |
| CryptoCitizen | District 0 first look is here | GameStar+ | Debuts into the blockchain world |
1. Cardano ADA: Vasil Upgrade
Cardano (ADA) is one of the top projects by fundamentals. Cardano chain is all set to go under an upgrade on September 22, as announced by Cardano Foundation and Input Out on the Twitter thread. The upgrade will make low-cost transactions possible and will add to the network's overall throughput. The Vasil upgrade will enable developers to build more powerful and efficient blockchain-based applications on top of the Cardano blockchain.
Following the positive impact of the Cardano upgrade, native coin ADA is showing impressive gains despite the extremely bearish market.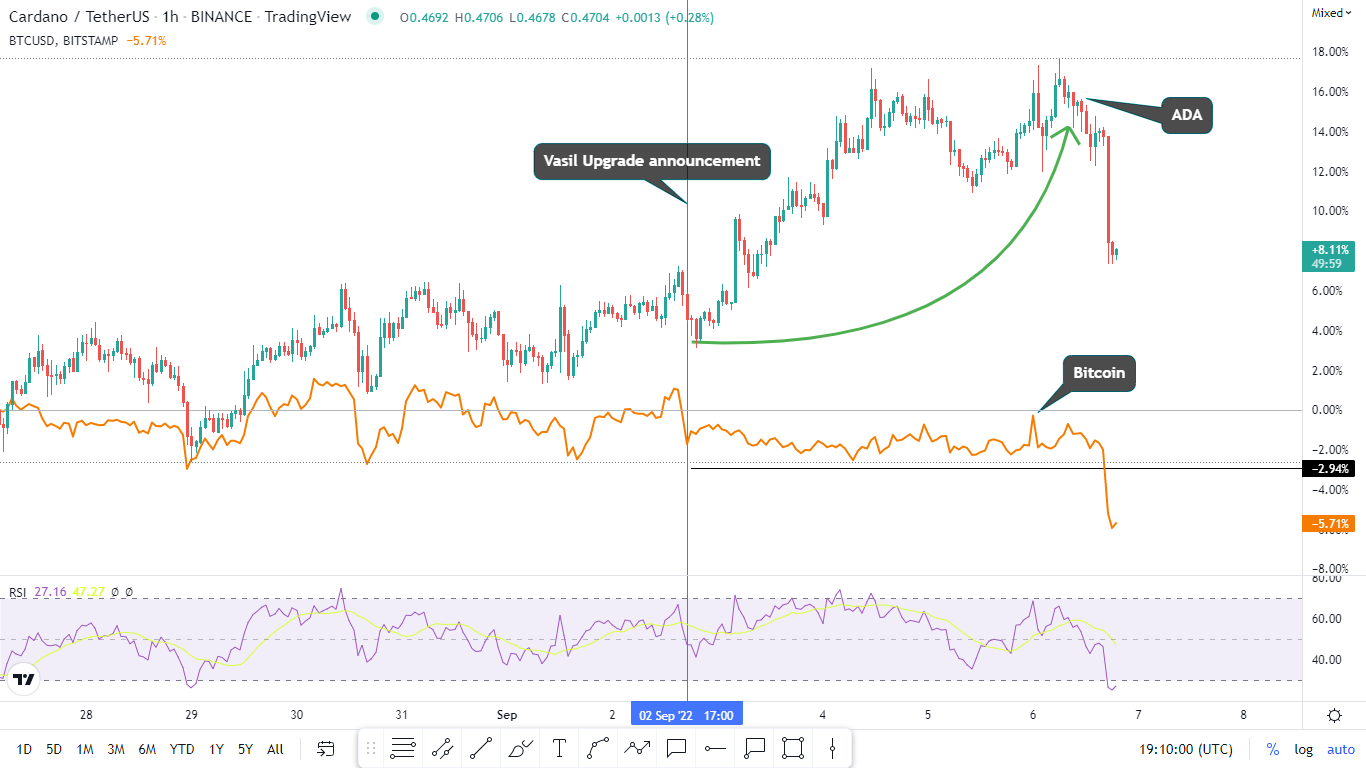 2. SafePal: Partnership with Binance Connect
SafePal offers hardware wallets, software wallets, and a chrome extension – all managed through their apps. The goal of SafePal is to increase the ease of access to cryptocurrencies. SafePal has partnered with Binance Connect, a global payment infrastructure provider powered by Binance. This partnership will serve more than 60 million people around the globe and will enable them to buy crypto through multiple payment options, including credit and debit cards.
SafePal coin has shown positive moves following this news. It gained more than 7% however the bear market dragged down the prices. SFP was rising on a bullish trend line before it started to slump even below its starting point.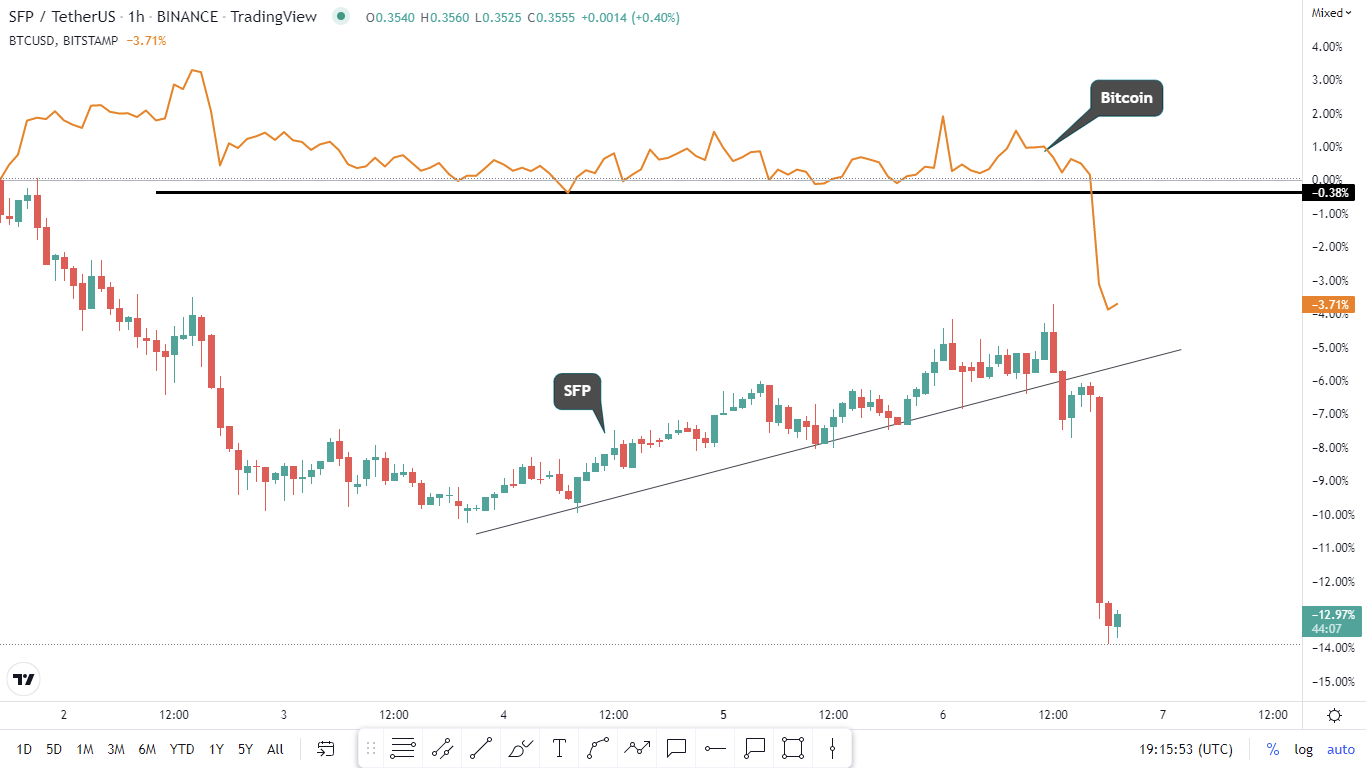 3. LG Electronics: NFT Platform
TV maker LG electronics has recently launched its own NFT platform and a crypto wallet called Wallypto. Based on the Hedra blockchain, LG's NFT platform will enable users to buy, sell, and display their NFTs on their Television. LG Art Lab, the NFT platform is only available in the US for now and will be accessible through WebOS 5.0 or higher TVs.
From LG's recent moves, it is evident that LG is trying to test the decentralized world of blockchain. The firm is testing the response through a crypto wallet and NFT platform in beta. If everything goes as planned, LG might extend its product and services in the blockchain world – however, none of this is disclosed officially.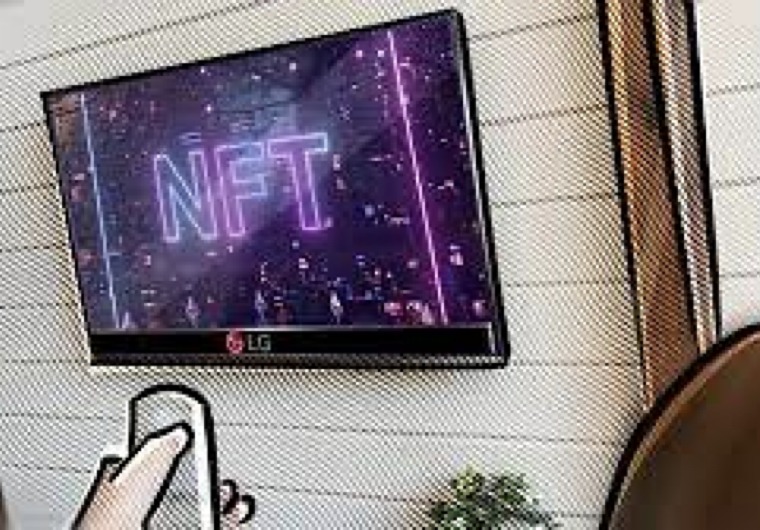 4. FIFA: NFT launch
FIFA is planning to launch an NFT collection in September. The soccer-themed NFTs will be launched on Solana and Ethereum competitive, proof of stake based Algorand blockchain. NFT collection will be launched ahead of Qatar world cup 2022. The NFTs will include the highlights from Classic Games' soccer actions.
5. Planet Sandbox: Live on mainnet
Planet Sandbox is a physics-powered Sandbox NFT game that allows players to build and own their own fight arenas. The virtual environment of the Planet Sandbox simulates climates, gravity, collision, and object interaction in Third Person Perspective (TPS) gameplay.
The most anticipated game went live on mainnet on September 4.
Looking at the chart of the Planet Sandbox token, it is evident that this event was already anticipated by their community. Following the announcement of Mainnet Live, the token pumped to a high of 135%. Soon after the announcement, the price started to dwindle due to increased selling pressure. Bitcoin's bearish moves have impacted the good gains of the token.
6. The Sandbox: partnership with Renault Korea
As reported, the metaverse of The Sandbox will now have more automotive features. The Sandbox has partnered with Renault Korea to offer a digital automotive experience in the virtual world. "This partnership is an excellent example of a collaboration The Sandbox can develop without any industrial boundaries," said Cindy Lee, CEO of The Sandbox Korea.
7. NFTrade: NFTrade 2.0 launch
NFTrade is an NFT platform and a multichain NFT marketplace that just upgraded itself. NFTrade 2.0 will be an improved version of its previous marketplace and will include features like improved UI/UX, multichain order book, and NFT limit orders.
Limit orders in crypto make trading very efficient. Traders place an order to sell or buy an asset at a particular price. As soon as that price hits, the order executes automatically. This saves a lot of time and comes in handy in the volatile market. With this feature being introduced in the NFT marketplace, NFT enthusiasts will use it to counter the NFT sales prices. Also, the sellers will be able to check the placed orders through a multichain order book and place their holdings on sales accordingly.
8. REI Network: Partners with Mail 3
REI network is an EVM compatible zero-fee blockchain network that offers a lightweight higher performance framework. REI network has partnered with web 3 communication protocol Mail 3. The partnership will open a new door of opportunity for both platforms.
9. GameStar+: to the blockchain
Steve Harvey's backed company is creating 315,000 jobs in the US to create more opportunities in blockchain-based game development. The company will bring the family game night shows like "Scene It", and "Family Feud" to the blockchain.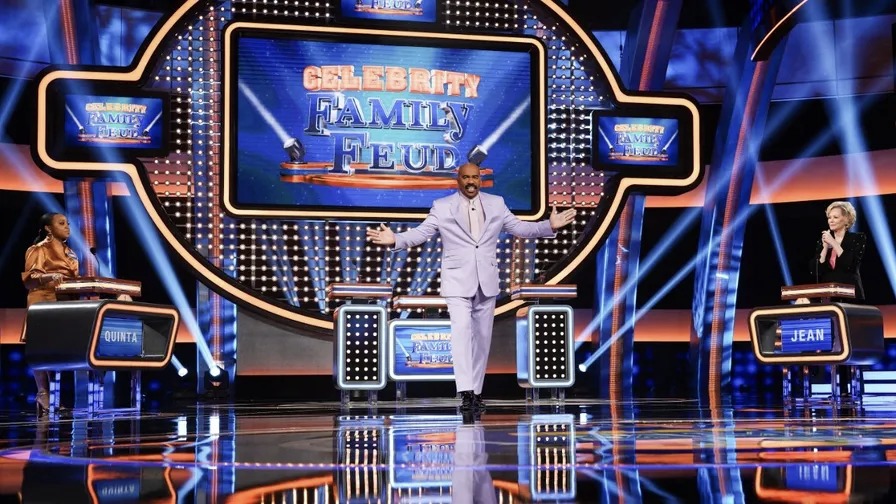 10. CryptoCitizen: District 0 is finished
CryptoCitizen is a free to play and earn MMO RPG metaverse game that is based on Rule and Earn (R&E) model. It has dropped a sneak peek at District Zero that has a lot to offer including NFT Marketplace, NFT Gallery, an armory, a clinic to make yourself sexier and deadlier, a disco, and everything else you'll need to succeed in the district.
Conclusion
While FUDs rekt the entire market, these developments and events can revive these projects. Since with events the projects make headlines, and people buy the news. This is the reason why most of the projects we discussed are performing great even under the clouds. Therefore, it is very necessary to keep an eye on the fundamentals, news, and technical analysis as all are equally important.
more to read
KLAYMETA Solidifies Existence of Its NFT In-game Assets
Banksy & LCD Labs join Magic Eden and Create "Radar Rats" NFTs
Follow NFT World News: Twitter, Instagram, Telegram, Tiktok, Youtube, Twitch
author: mnmansha
Disclaimer: This article is provided for informational purposes only. It is not offered or intended to be used as legal, tax, investment, financial, or other advice.