Quick Summary
BlockchainSpace is a data infrastructure for P2E guilds. It serves as a guild data oracle for metaverse games to scale all the guilds around the world. BlockchainSpace has even partnered up with Sandbox to connect players and guilds.
There is a huge growth in the gaming industry happening right now. A lot of people want to play games and with the development of play-to-earn (P2E) gaming, users can also make a profit by doing so. Blockchain, cryptocurrencies, and NFTs have changed the gaming industry forever.
Players operate alone or in guilds, and as a result, there are dozens of guilds in many different games. BlockchainSpace aims to be the Guild Hub of the Metaverse and enable players to scale in the Metaverse. Without further delay, let's have a look at the BlockchainSpace.
related: WAM As The Most Innovative P2E Crypto Gaming Platform
What's BlockchainSpace
BlockchainSpace is a data and infrastructure provider for P2E Guilds in the open Metaverse. BlockchainSpace's portfolio of academies (Axie Academy, Sandbox Academy), Data Feeds, Insights Reports, Dashboards, and Community Management Tools have positioned BlockchainSpace as the "Guild Data Oracle" of the Open Metaverse ready to scale the next Guilds around the world.
BlockchainSpace empowers Guilds to start up and scale by
Building Academies
Building Tooling (ERP) & Automation
Building Bridges to Financial Services
NFT games can leverage the Academies solution to create platforms that boost user growth and get a lot more momentum. More importantly, these platforms will benefit from BlockchainSpace's guild architecture, which will track player involvement and connect them via a high-performance global network.
BlockchainSpace x Sandbox Partnership
BlockchainSpace has partnered up with Sandbox at the end of 2021 for several reasons. They want to connect guilds and players to the virtual world that The Sandbox has already created. This will serve as a good example of how the capacity to scale communities for NFT games will become more significant in the future. BlockchainSpace also wants to connect millions of players worldwide, and allow them to socialize, play, earn and have fun.
Players can form groups or guilds, which requires highly scalable technology to provide an optimal experience. BlockchainSpace is the provider of that necessary infrastructure and scalable technology. Furthermore, proven dedication to community building and content creation will become a staple in one of the most significant metaverse projects on the market today.
Token Information (GUILD)
GUILD is BlockchainSpace's native ecosystem token that empowers Gamers, Guilds, Game Titles, and Investors through GameFi. The GUILD token will be used as a transaction and governance layer that rewards and distributes value to all stakeholders. GUILD is also integrated into MetaSports, a Web3-native esports ecosystem with a history of successful tournament operations through Lunacian Scholarship League, catering to Guilds of the Open Metaverse.
BlockchainSpace's native token has launched its token at the end of 2021 and it's available on several big exchanges like Uniswap, PancakeSwap, MEXC, and AEX. There's a maximal and total supply of 1 billion GUILD tokens to ever exist and the current market is around $5 million. The price of GUILD is down approximately 80%, which makes the project very undervalued at the moment.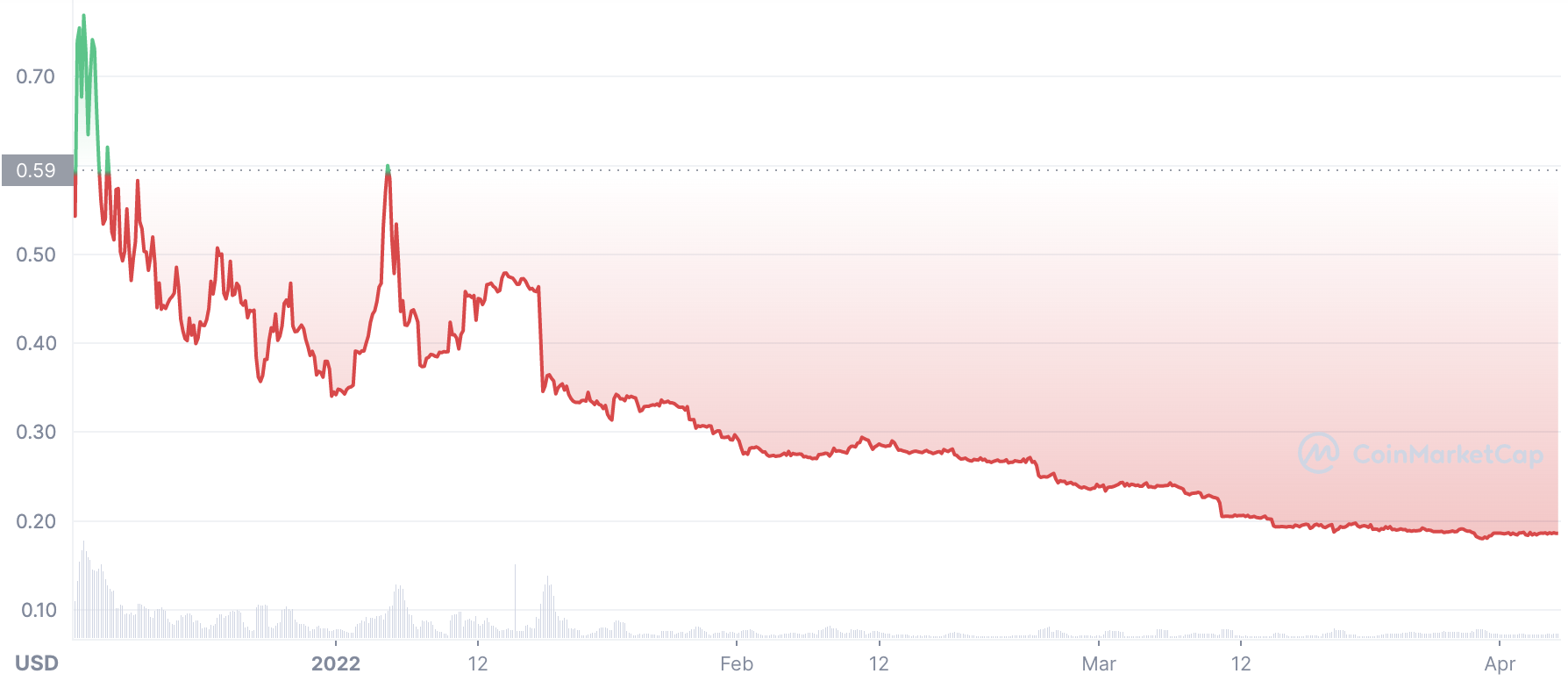 Conclusion
Scaling communities for NFT games is a crucial aspect of building and expanding the metaverse's appeal. There are many games but not a lot of projects that focus on what's BlockchainSpace trying to achieve. This project is very unique and it has huge potential as the gaming userbase is growing rapidly every year alongside NFTs and cryptocurrencies.
About BlockchainSpace
BlockchainSpace (BSPC) enables play-to-earn guilds to scale in the metaverse. We build tools to empower gaming communities and manage scholarship programs. We identify economic opportunities in games and connect guilds with gamers, game titles, and investors.
We are empowering the next generation of play-to-earn gamers and guild owners to become successful entrepreneurs by equipping them with essential, scalable infrastructure, digital tools, financing solutions, and networking opportunities.
Follow BlockchainSpace on social media to stay up to date with all the latest developments:
Website | | Twitter | Facebook | Medium | Gitbook | Discord | Telegram
more to read
Jeff Koons Is Starting An NFT Project
Heroes Of Mavia As The Future Of Play-To-Earn Gaming In Esports
The Path Ahead For Web3: Onboarding The Next Billion Users
---
NFT World News Social Media: Twitter, Instagram, Telegram, Tiktok, Youtube
---
sources: blockchainspace, coinmarketcap, medium, cointelegraph
author: Rene Remsik
Disclaimer: This article is provided for informational purposes only. It is not offered or intended to be used as legal, tax, investment, financial, or other advice.