Quick Summary
Bloktopia is a Skyscraper made up of 21 levels to pay recognition to 21 million BTC. Bloktopia is a land of earning opportunities in its own metaverse, where you can buy real estate, play games, advertise, have fun with friends and much more.
Bloktopia has 3 main earning opportunities – its native token BLOK, trading with real estate REBLOK, and advertising inside of the metaverse ADBLOK.
While NFTs went mainstream in 2021, now there is new a trend coming. Since Facebook announced a rebranding to Meta, and building its own metaverse, it is the hottest theme in the news right now. Suddenly, everybody wants to be a part of it and wants a piece of the metaverse. Currently, most metaverse projects are in the development stage, but metaverse could seriously impact our society and change how things work. Bloktopia is one of the leading companies when it comes to building metaverse. What is it and why is it so popular?
What's Metaverse?
Metaverse is the hypothesized next iteration of the internet, supporting decentralized, persistent online 3-D virtual environments. Metaverse is the bridge between physical and virtual worlds within the decentralized and open-source virtual world. Cryptographic protocols will emerge for managing digital value, for example, digital art, real estate & advertising space. The facilitators that make this happen will be NFT's on the Polygon Network allowing affordable and rapid transactions.
Bloktopia – The Home of Crypto
Bloktopia is a Skyscraper made up of 21 levels to pay recognition to 21 million Bitcoin. Token holders will be known as Bloktopians. It will act as a central hub and welcome all levels of the crypto experience. For the first time ever, users will have access to crypto information and immersive content all in one place.
Bloktopians will be able to earn revenue through real estate ownership, advertising revenue, play games, build networks and much more. By using the world's most advanced real-time 3D Creation Engine, Bloktopia will leverage this technology to create stunning visualizations and user experience.
Bloktopia is a land of earning opportunities for Bloktopians. Bloktopians will have several opportunities connected with its metaverse, such as buying real estate inside Bloktopia, and other opportunities will offer passive earning, staking and advertising. Users can come and play games, entertain friends and network through a truly immersive, first-person perspective of a virtual reality world. Users can also create scenes and artworks using the simple builder tool, and participate in events to win prizes.
3 Main Earning Opportunities
BLOK – Bloktopians will be able to buy and sell BLOK via both decentralized and centralized exchanges. All BLOK from initial real estate purchases will be publicity burnt decreasing the overall supply of the token. BLOK will also be required to purchase items from within Bloktopia, for example, upgrading real estate space or purchasing items from its marketplace. This is what makes BLOK valuable and necessary for the ecosystem to function properly.
REBLOK – The purchase of real estate inside of Bloktopia is known as Reblok. The real estate will be a valuable commodity within Bloktopia allowing Bloktopians to speculate on the property and either resell for profit or lease for passive income opportunities.
ADBLOK – Within Bloktopia, one of the key earning opportunities to investors is via advertising. Bloktopia will work with key brand partners and give them a unique opportunity to advertise within Bloktopia. A proportion of these advertising fees generated will be returned to Bloktopia token holders.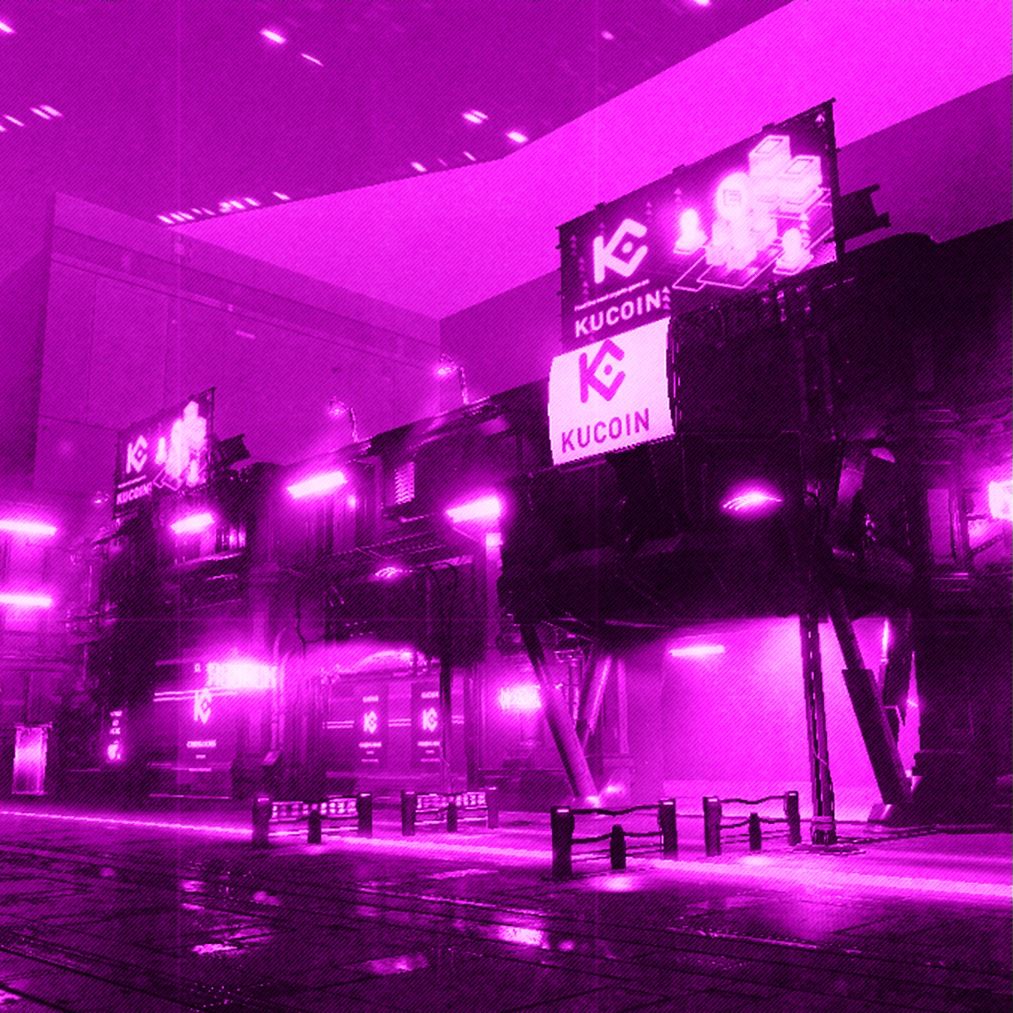 KuCoin Launched Virtual Office in Bloktopia
Crypto exchange KuCoin has announced it will be opening a virtual office inside the skyscraper from the decentralized metaverse Bloktopia. According to the exchange, the meta office will allow users to decorate cyberpunks, interact with virtual furnishings, as well as chat and speak to each other in the virtual environment.
Token Information (BLOK)
Bloktopia has a native token BLOK which had an initial coin offering (ICO) in September at a price of $0.00025. The price exploded all the way to $0.1777 on October 31st and currently sits at $0.086, with a market cap of approximately $525 million. Its max supply is 200,000,000,000 and this token is listed on prominent exchanges, such as KuCoin and Gate. However, it could be listed on other big exchanges which would help boost its price even more. Bloktopia has a serious potential not just as a project, but as an investment.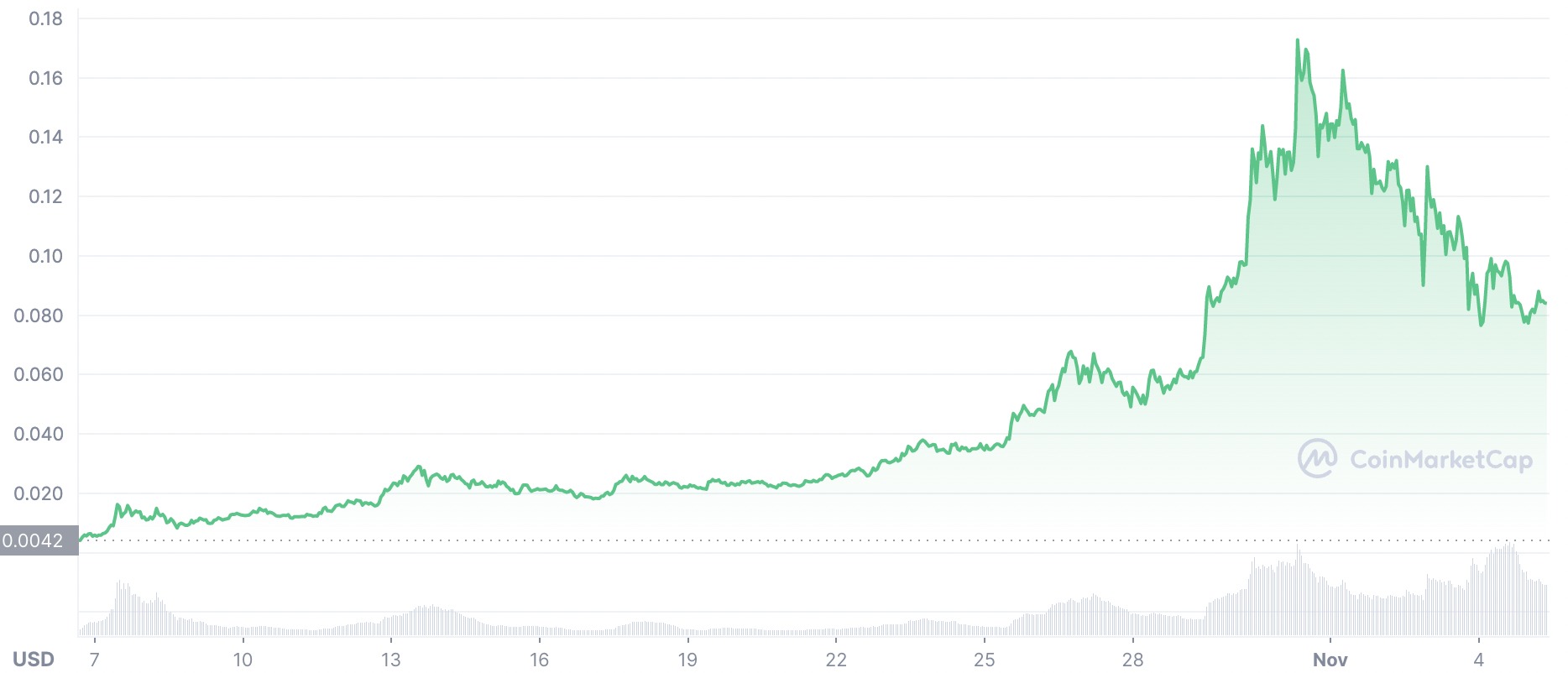 Conclusion
Metaverse is the #1 trend in the crypto and NFT sphere right now, and Bloktopia was able to jump on this trend real quick, as its token increased tremendously in value in just one month. If this project is successful, it could get to TOP100 tokens in coinmarketcap no problem in a few months. In the near future, it can be expected that metaverse projects are going to explode in popularity much more.
more to read
Crypto. com Collaborates with UFC to Debut NFTs
SuperFarm – The Ultimate NFT Platform
Sentiment: positive
NFT World News Social Media: Twitter, Instagram, Telegram, Tiktok, Youtube, Facebook
---
sources: bloktopia, cointelegraph, cointelegraph
author: Rene Remsik
Disclaimer: This article is provided for informational purposes only. It is not offered or intended to be used as legal, tax, investment, financial, or other advice.