Quick Summary
Bored Ape Kennel Club is a special NFT collection released by Bored Ape Yacht Club, made out of 10,000 bored dogs with great design. The project is also running on the Ethereum blockchain with a current floor price of 7.5 ETH.
Bored Ape Kennel Club was launched exclusively for the Bored Ape Yacht Club community. Bored Ape Kennel NFTs were free to mint for the entire Bored Ape Yacht Community. This joint project Bored Ape Kennel NFT includes dogs that will be the companions of the Apes. Any wallet containing a Bored Ape Yacht Club NFT could mint a companion Bored Ape Kennel Dog for free; the only fee was the gas fee.
related: OtherSide Metaverse and the BAYC's ApeCoin Crash
Bored Ape Kennel Club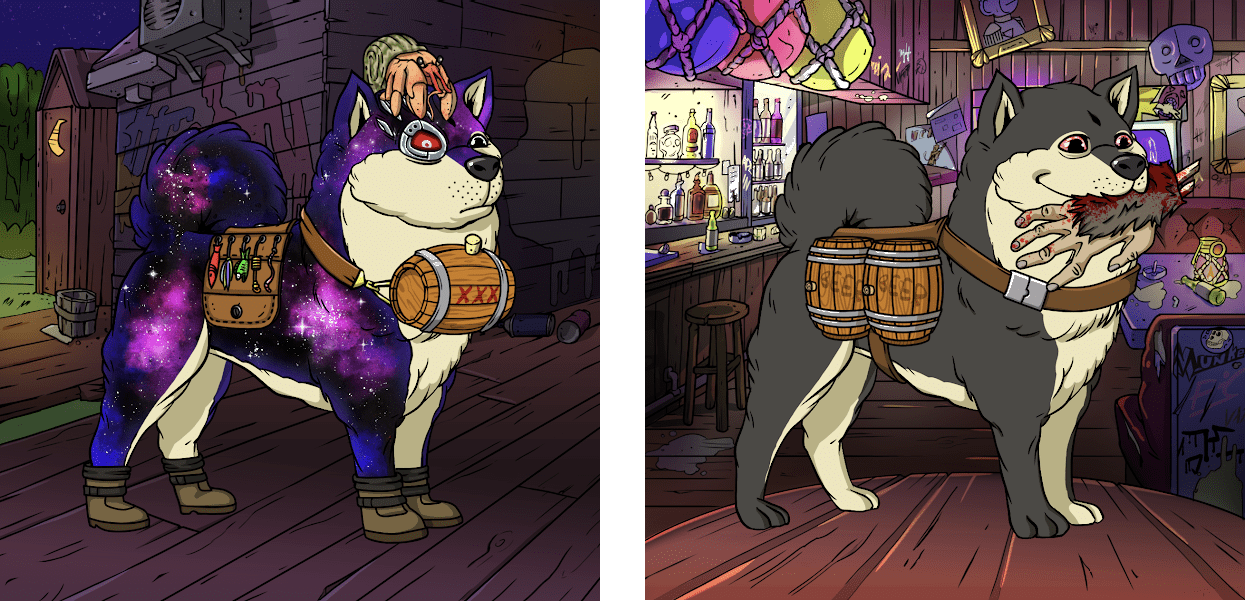 Bored Ape Yacht Club – this is the name NFTs are known for. Bored Ape Yacht Club is a game-changing NFT project that started with a utility and stormed the crypto space with its fame. From an NFT community, the project turned into a movement that now includes an Ape token soaring to the skies and many other projects it's collaborating with. Bored Ape Yacht Club has multiplied from the mint price of 0.35 ETH to the recent floor price of 97.75 ETH – setting a bar for the NFTs at a challenging price. The project has now taken a turn with the Bored Ape Kennel Club.
Bored Ape Kennel NFT is a joint project by BAYC for Bored Ape Yacht Club NFT holders. Since Bored Ape Yacht was a very successful project in the NFT space, everyone who invested in it has multiplied their investments and turned them into a community with an impact and influence. Despite Apes being happy and chilling in the Ethereum wallets, they always needed a company to interact with. So, the Bored Ape Yacht Club core team decided to buy them a pet – Bored Ape Kennel Club. As bored as Apes, these dogs as pets were the perfect company for the Bored Apes in the swamp. 
The parent collection, Bored Ape Yacht Club, has a total collection of 10,000 NFTs. So, to give one pet to every Ape holder, the total supply of the Bored Ape Kennel NFTs was set to 10,000. There are currently 6400 wallets that contain 10,000 Bored Ape Yacht Club – every two wallets have an average of 3 BAYC NFTs. So, if you happen you own more than 1 NFT, you could mint more than 1 Bored Ape Kennel Club NFT. Currently, there's almost a 100k ETH trading volume on Opensea, with a 7.5 Ethereum floor price per one NFT. 
So, if you happen you own more than 1 NFT, you could mint more than 1 Bored Ape Kennel Club NFT. If we look at the trade volume of these NFTs, the numbers are very encouraging. The price of BAKC has been rising, according to NFT Stats. In the last 7 days alone, Bored Ape Kennel Club NFTs were sold 163 times, with a total sales volume of $2.55 million in the previous 7 days. This is huge for a project rising under the shadows of its parent project. The average price of Bored Ape Kennel Club NFTs in the last 7 days was $15,600.

Bored Ape Kennel Club Collection serves a great purpose – NFTs for a cause. NFT Marketplace Opensea charges 2.5% royalty fees on secondary sales except for the gas fees charged from the buyers. Besides these 2.5% fees, all Bored Ape Kennel Club earnings will go to charity. The donation will go to the animal shelters, including The Giving Block. The first donation was made to Wright-Way Rescue. Six weeks after the launch, Opensea will remove the 2.5% fee which the platform charges as a commission.
Conclusion
Although the project is shadowed by the Bored Ape Yacht Club, it did no harm but helped it gain the most attractive community in NFT place. This project is dropping an excellent idea for the new NFT projects to include the future drops in their road map. For example, a cat NFT may now be planning to drop kitten NFTs for its community. Above all the debate, the good thing about this project is that it served a great cause and helped animal shelters with thousands of dollars (if not millions). We will probably be seeing more such children's projects in the future – another reason to hold NFTs.
more to read
Heavenland: Futuristic Solana-Based Game For Dreamers
Journey Into The Bloxverse And Explore Web3
Elf Matrix: Pokemon & CryptoKitties Inspired NFT Game, But Better
---
Follow NWN: Twitter, Instagram, Telegram, Tiktok, Youtube, Twitch
---
sources: opensea, nftstats, boredapeyachtclub
author: mnmansha
Disclaimer: This article is provided for informational purposes only. It is not offered or intended to be used as legal, tax, investment, financial, or other advice.