Quick Summary
BurgerSwap is a DEX built on top of the BSC allowing automated market making. It enables a swapping mechanism with democratic procedures. Users are rewarded with Burger tokens for creating liquidity, staking and voting.
Decentralized Finance (DeFi) is a sector that gained huge momentum in the last few months. It's one of the most trending topics before metaverse right now and it is interesting to discuss DeFi protocols that can shape the future of cryptocurrencies. However, most of them suffer from liquidity and slippage issues, making trading expensive for their users. BurgerSwap offers a comprehensive set of tools that can solve these concerns.
this might interest you: 5 Biggest Upcoming Metaverse Projects (Part 2)
BurgerSwap
BurgerSwap (launched in September 2020) is a decentralized exchange built on top of the Binance Smart Chain (BSC) that allows users to conduct cryptocurrency swaps facilitated by its automated market maker (AMM). Burger Swap is based on the DEMAX decentralized Binance platform; it enables a swapping mechanism with democratic procedures that allows the community to change system parameters through transparent voting.
BURGER token staking allows any user to create proposals and influence the adjustment of transaction fees, block rewards, and other system parameters of the Burger Swap exchange via voting. The Burger Swap decentralized governance system was designed to prevent control by any centralized entity. Users are rewarded with BURGER tokens for creating liquidity, staking, and voting within the governance system.
It's very easy to set up BurgerSwap. All you need is an online wallet such as MetaMask, and Binance Chain Wallet. Once you already have one, you can just go to the website and link your wallet to start trading.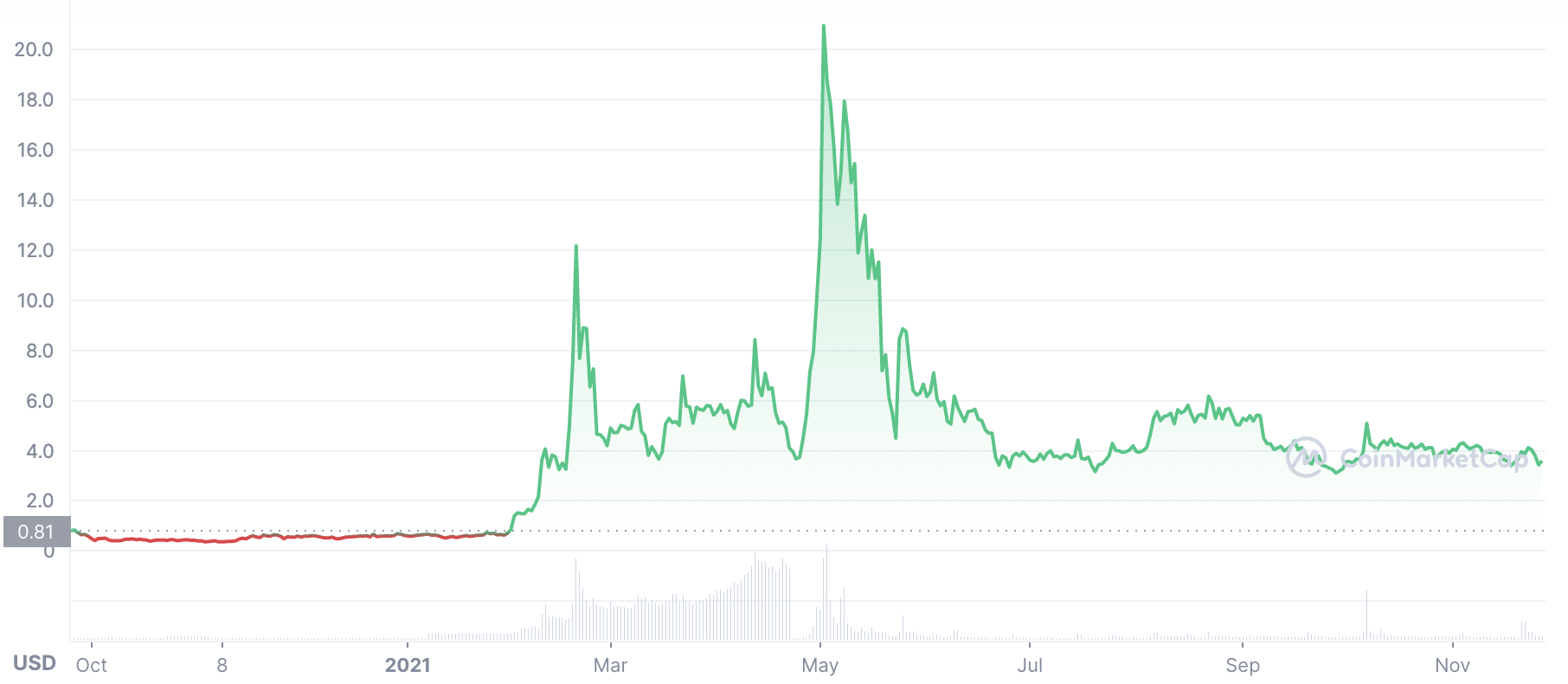 BurgerSwap has been through a rollercoaster since its launching price of $0.8 and consequent rise to more than $20! However, the price didn't stay there for too long and then it declined to the current $3.6. The project has a market cap of $61 million and seems very underrated as it's down around 80% from its top. This cryptocurrency has a regular trading volume of several million dollars on a daily basis and people's interest in this token is still present. 
Conclusion
With the rise of many DEXs in the space, it is worth looking into their incentive structure to determine how they aim to get people to support their platform. BurgerSwap has a promising approach on that particular aspect. Using the platform's native token, or any other supported cryptocurrency asset, they can earn more tokens in rewards. Using advanced DeFi concepts such as liquidity mining and yield farming, users can also produce optimal gains from their holdings.
more to read
11-Year Old Turned His Love For Dogs In NFTs
People Buy Real Estate In Metaverse Using Crypto
Sentiment: positive
---
NFT World News Social Media: Twitter, Instagram, Telegram, Tiktok, Youtube, Facebook
---
sources: coinmarketcap, asiacryptotoday
author: Rene Remsik
Disclaimer: This article is provided for informational purposes only. It is not offered or intended to be used as legal, tax, investment, financial, or other advice.