Quick Summary
The fashion industry continues to adopt NFTs. Dolce & Gabbana jumped on this trend and created a collection that combines physical and digital NFT collections that sold out for around $6 million.
One of the most notable items that got sold are The Dress in gold and silver, The Doge Crown or The Glass Suit (an emerald green men's suit).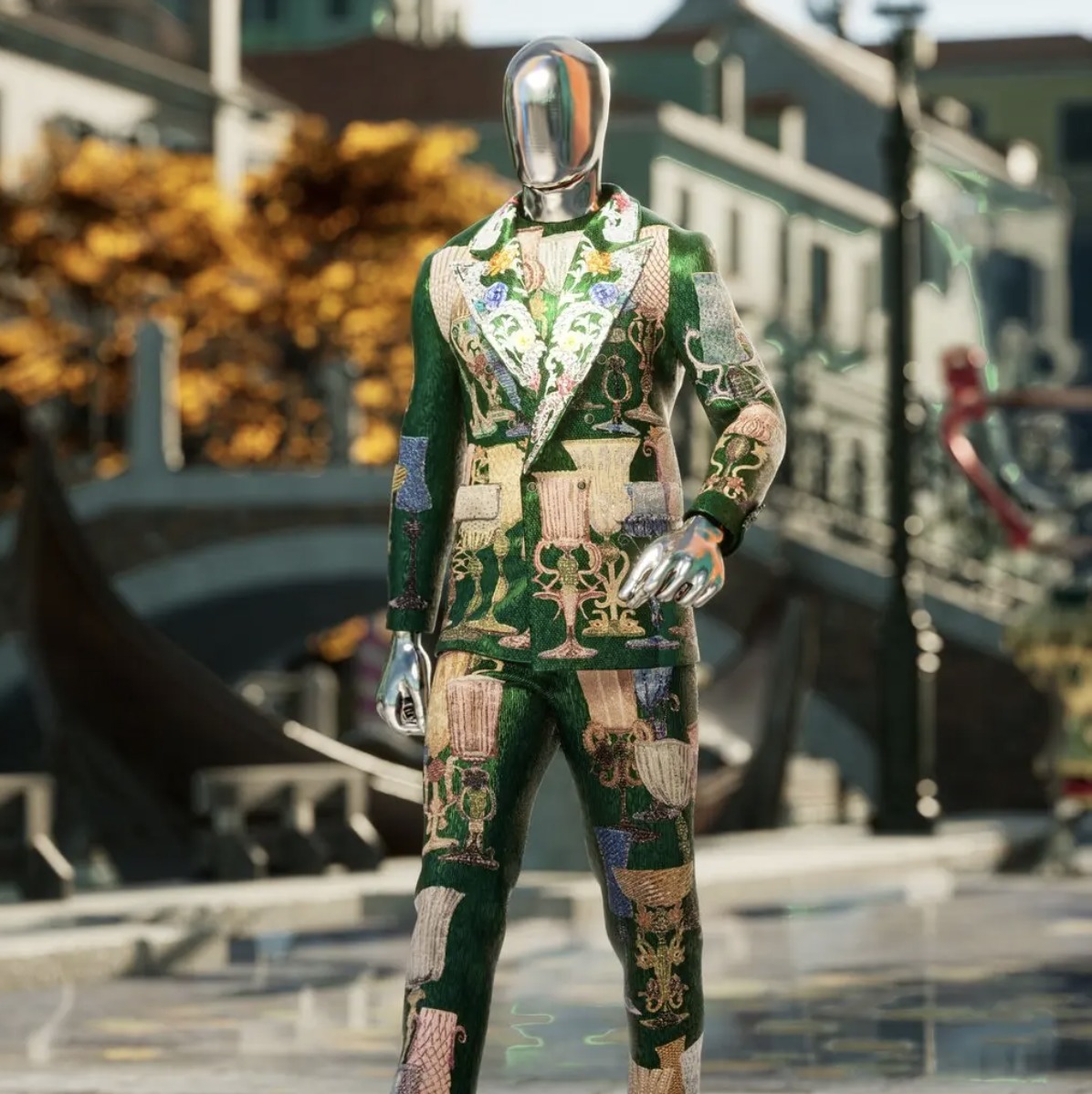 The fashion industry is slowly adopting NFTs. Recently, the first fashion NFTs were sold in India by Manish Malhotra. Now, even Dolce&Gabbana is interested. 9-piece collection was sold at auction for 1885.7 ETH (Ethereum), which at the time was around $5.7 million. It is worth more than $6 million thanks to the rise of the price growth of Ethereum.
Sold alongside some physical couture items, the brand displayed and auctioned its digital 'Collezione Genesi' collection on the digital luxury marketplace UNXD. The collection was made up of five physical designs and four digital creations was a collaboration with UNXD. Its founder and CEO Shashi Menon was the one to propose Dolce & Gabbana with the original idea.
With Dolce & Gabbana designs, UNXD created the virtual versions of the physical designs, including two versions of The Dress from a Dream designed in both gold and silver. The Golden one sold for 225.5 Ether. Other virtual items included are an emerald green man's suit, called The Glass Suit, and a crown called The Impossible Tiara. Tiara sold for 99.99 ETH.
The highest sale of the collection was The Doge Crown, a headdress decorated with seven blue sapphires and 142 diamonds, sold for 423.50 ETH. People praise these kinds of auctions as real fashion pieces are combined with fashion NFTs, which can be used in metaverses (digital worlds). There are world-renowned designers creating something absolutely unique, with attention to detail. This is all beyond what you expect to see in a typical digital rendering.
Conclusion
Non-fungible tokens are still running into every possible industry in the world. Currently, it is mainly a fashion industry. It may look like this is one of the biggest NFT sales, but Beeple still holds the record for the highest sale of this digital art valued at that time at $69 million. Is this the new standard? NFTs sold for millions like nothing's happening?
Sentiment: positive
more to read
sources: fashionunited, nytimes
Rene Remsik
Disclaimer: This article is provided for informational purposes only. It is not offered or intended to be used as legal, tax, investment, financial, or other advice.