Quick Summary
FEG token is a decentralized transaction network driven by its native, hyper-deflationary and community-driven token. FEG offers an entire ecosystem focused on reshaping and evolving DeFi. This project is building Smart DeFi with special features.
Feed Every Gorilla (FEG)
this might interest you: Americans Start to Give Cryptos as a Gift
FEG is a decentralized transaction network on Ethereum (ETH) and Binance Smart Chain (BSC). It is driven by its native FEG token, which is a hyper-deflationary, community-driven governance token with a 2% transaction tax.
FEG offers an entire ecosystem built with a focus on reshaping and evolving how decentralized finance works. It includes a FEG Exchange for swapping, staking and providing liquidity to tokens, as well as fWraps, which enable users to wrap another cryptocurrency like ADA, DOGE, or XRP and receive rewards. 
Moreover, it offers FEGtrack, a mobile and web app enabling users to track their FEG rewards. FEG also introduced Smart DeFi, which is called "the latest innovation". According to FEG, it makes decentralized finance more secure, efficient and provides better returns by removing the need for liquidity pools.
Smart DeFi
SmartDeFi is a template for creating brand new cryptocurrencies with enhanced security, rewards systems, and other great features such as interest-free borrowing. They are also asset-backed and therefore have an always increasing baseline value. The baseline value is like a safety net or trampoline which prevents a SmartDeFi token's intrinsic value from ever dropping to zero. 
Anyone will be able to create a totally new SmartDeFi token very easily with a FEGdeployer tool. People can customize the reward systems of the token, add liquidity, add asset backing, and deploy it to the blockchain, all without writing a single line of code. When a SmartDeFi token is created using FEGdeployer tool, it's available on FEGex and FEGcharts automatically within a few minutes.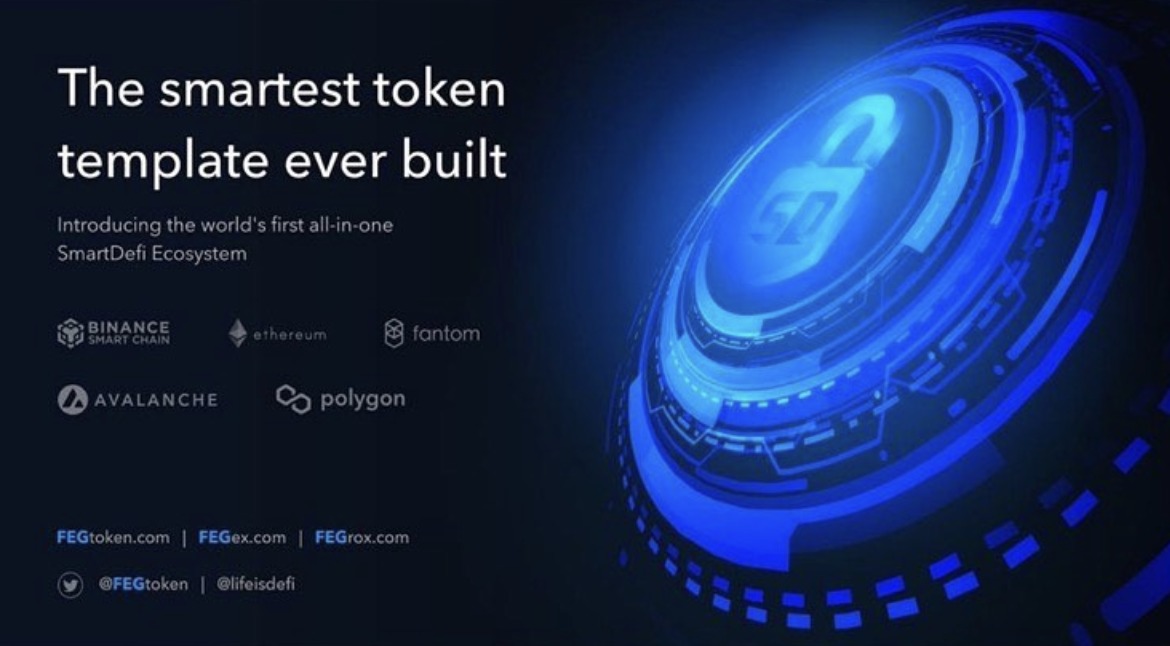 In reality, FEGex will never truly "host" a SmartDeFi token, since SmartDeFi tokens hold their own liquidity pool and swap code inside themselves. SmartDeFi tokens are a token and exchange in one smart contract. FEGdeployer allows you to configure and deploy an SD token, while FEGex just provides a UI for interacting with them.
It's possible to layer smart contracts on top of SmartDeFi to add utility and give SD tokens additional use cases, providing a secure store of value with an increasing value, reflection rewards, interest-free lending, and locked liquidity. 
SmartDeFi will be available on Ethereum, Binance Smart Chain, Fantom, Avalanche, and Polygon in due course. SmartDeFi tokens will be tradable on any custom-built website that uses FEG provided trading widget. ROX is the first SmartDeFi token and is available on FEGex.com right now, on ETH and BSC.
Token Information (FEG)
Feed Every Gorilla (FEG) is a cryptocurrency with some great concepts and it was launched at the beginning of 2021 and grew by thousands of percent in a matter of a couple of months but then fell hard. This project has a maximum circulating supply of 100Q (quadrillion) on both ETH and BSC blockchains that involves an inaccessible burn wallet. The current market cap is around $180 million and the price is almost 90% down from the top, so the cryptocurrency seems pretty undervalued.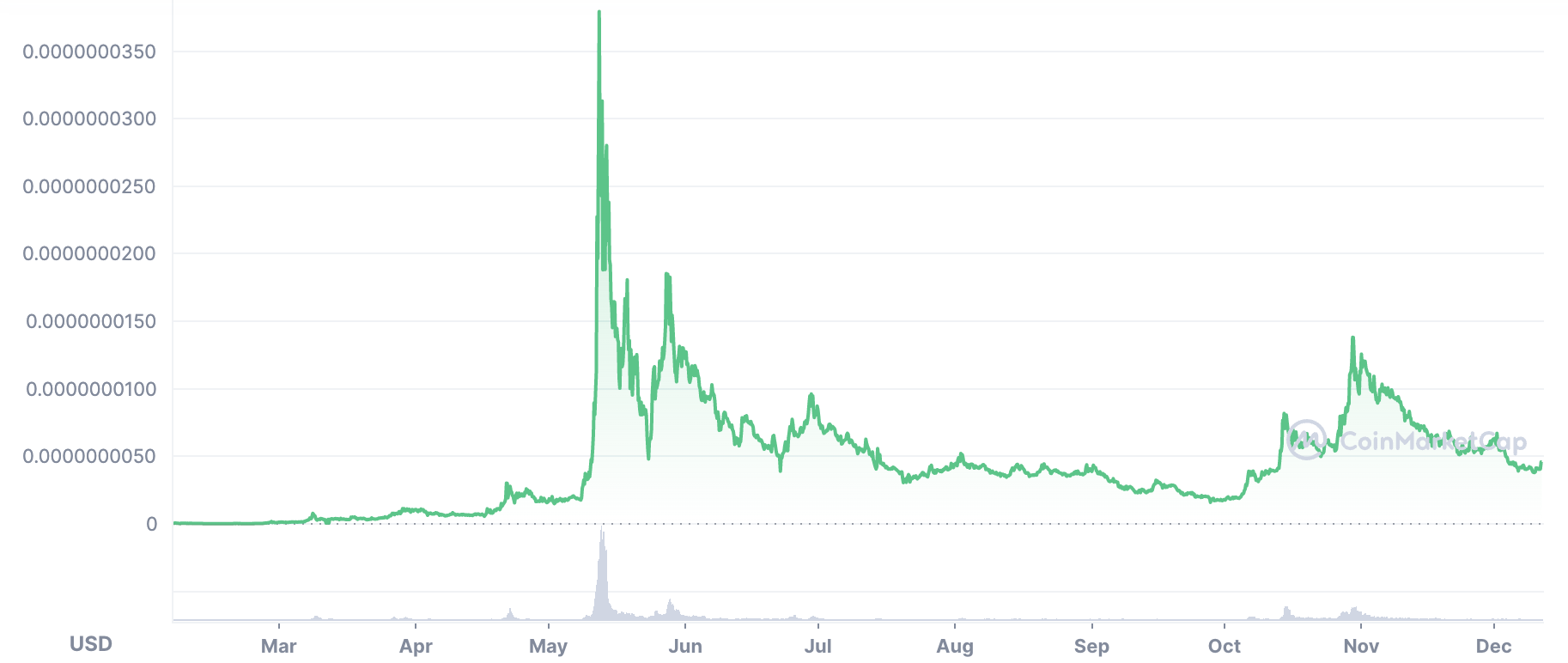 Conclusion
FEG token is one of the examples of combining innovative ideas with crypto and creating something new as a result. This project received high interest and built a huge community in just one year. Imagine what they could do in the next few years!
more to read
Audius As The Future of Decentralized Music
Origin Protocol – Pro NFT & DeFi Crypto Project
---
NFT World News Social Media: Twitter, Instagram, Telegram, Tiktok, Youtube
---
sources: fegtoken, coinmarketcap,
author: Rene Remsik
Disclaimer: This article is provided for informational purposes only. It is not offered or intended to be used as legal, tax, investment, financial, or other advice.