Quick Summary
MonkeyBall is the next-gen metaverse P2E game where you can create, play, compete and earn thanks to NFT monkeys. It's a soccer game based on Solana Blockchain that combines multiplayer gaming, NFTs and DeFi.
Jumping on the non-fungible tokens (NFTs) and gaming bandwagon isn't enough to turn a game into a success as hundreds of blockchain game creators compete in this sphere. The best way to succeed is to differentiate from the competition, and that's something MonkeyBall did by combining world-favorite sport with immersive digital attributes and a play-to-earn (P2E) model. 
this might interest you: The Metaverse Will Bring NFTs To Life
MonkeyBall Explained
MonkeyBall is the next-gen esports metaverse that enables players to Create, Play, Compete, and Earn thanks to NFT monkeys. MonkeyBall is a turn-based metaverse soccer game based on the Solana (SOL) blockchain, which allows players to create a team of virtual monkeys, each with their own unique characteristics. This game combines high-production-value, multiplayer gaming with Solana blockchain, NFTs, and decentralized finance (DeFi) to deliver an exciting, turn-based, P2E soccer game that's easy to learn yet hard to master.
How Does MonkeyBall Work?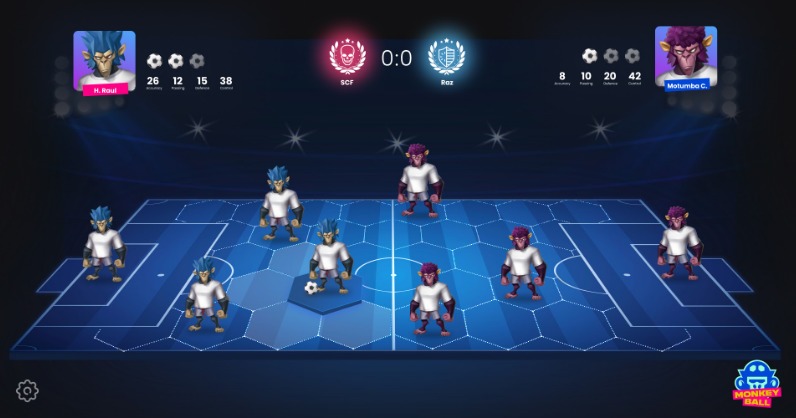 This 4v4 P2E game requires players to build a team consisting of four monkeys for a Striker, Defender, Midfielder, and Goalkeeper positions. While players can choose any type of Monkey for each position, what would increase their chances of winning is by thoroughly studying a Monkey's abilities to determine the most appropriate role it should have in the game.
Each match consists of 12 rounds, and every round finishes after every team have completed their turns. For the Monkey's movements, a soccer team has 5 options to beat their opponent: moving, shooting the ball, passing, dribbling, and what the game calls "Special Moves." 
The rarity of a Monkey sets its specific abilities. In other words, they are already established, but players may also improve their character's other abilities through training and development throughout the game. But increased abilities don't mean that players can easily win, as every time they finish their turn, their opponents would surely do everything to beat them with all the skills and assets they have.
A strikers' dribble score or accuracy score are some of the areas where both opposing teams could try to outdo each other. And the team with a better combination of Monkeys, inherent abilities, improved stats, and skills to leverage all these capabilities would likely win each round.  There are other great things about this game like offering multiple ways of earning. Aside from winning matches, players can also generate income by staking and creating Stadiums and being a Spectator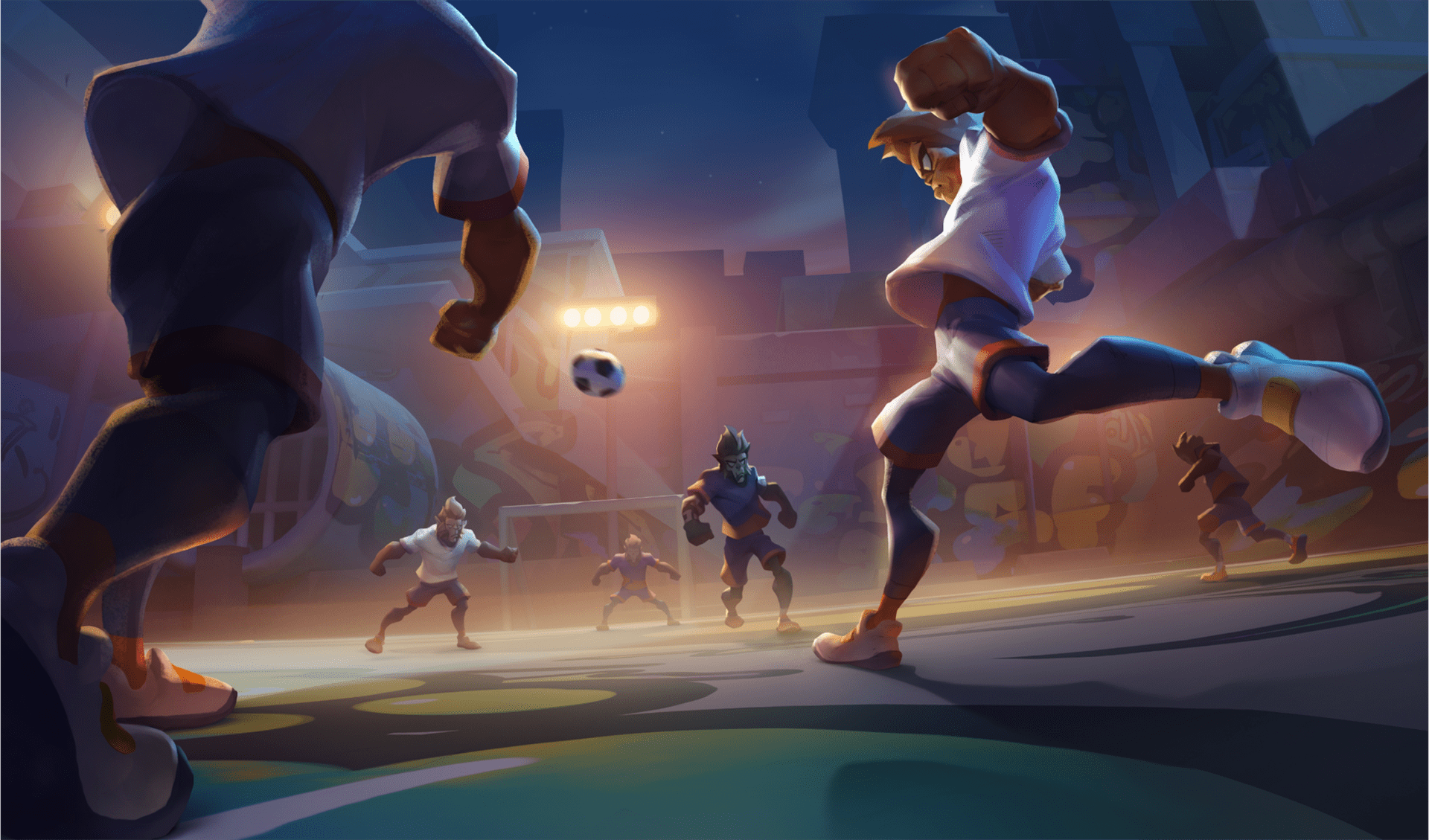 Tokens
MonkeyBall has two tokens, where one is called MonkeyBucks (MBS) and the other is SCORE. MBS token has a total supply of 1 billion and it's been added on more than 36k watchlists on coinmarketcap. MBS is an in-game currency that can be earned through winning matches, completing missions, opening loot boxes, hosting games in Stadiums, or being a Spectator. SCORE is MonkeyBall's governance token, and it serves as the key to its decentralized autonomous organization or DAO.
Conclusion
P2E gaming sphere is slowly but surely becoming a mainstream debate with millions of people jumping on the train. However, there are many new games coming out right now. But MonkeyBall with its immersive gameplay combined with various options to earn, this game has the high potential to spark a strong following and carve a secure space in the competition. 
more to read
LUKSO – Modern Lifestyle Blockchain
4 Determinants For NFT Valuation
---
NFT World News Social Media: Twitter, Instagram, Telegram, Tiktok, Youtube
---
sources: asiacryptotoday, coinmarketcap
author: Rene Remsik
Disclaimer: This article is provided for informational purposes only. It is not offered or intended to be used as legal, tax, investment, financial, or other advice.