Quick Summary
LUKSO is a multiverse blockchain network where the worlds of fashion, gaming, design and social media intersect. This project wants to bring blockchain to the masses and provides an infrastructure with solutions for physical and digital consumer goods.
Driven by the digital revolution, more and more fashion items, and collectibles will be created as NFTs. The fashion and collecting industries are regarded as the blue ocean of the NFT market, and LUKSO is already pioneering this. What does it mean? Let's have a look at LUKSO.
related: 5 Biggest Upcoming Metaverse Projects (part 3)
LUKSO – Different Kind Of Blockchain
LUKSO is a multiverse blockchain network where the worlds of fashion, gaming, design, and social media intersect. LUKSO focuses on bringing blockchain to the masses through its smart contract-based blockchain, industry-involving standards processes, and an innovative new direction of decentralized applications (dApps).
LUKSO is a blockchain infrastructure providing a series of standards and solutions for physical and digital consumer goods, in order to foster transparency, circularity, and new forms of responsible production and consumption.
This project wants to introduce standards and tools that will enable a new economy based on three main aspects: Cultural Currencies, Digital Certificates and Universal Public Profiles.
Cultural Currencies
Blockchain-based user and company profiles enable permanent identifiers in the digital world. They allow universal logins that make remembering the username and password a thing of the past while providing full control of all of your virtual assets. Universal profiles make economic and verifiable interactions possible, and they're the core building block for the new creative economies.
Digital Certificates
By establishing a digital identity for physical and digital products, LUKSO enables new forms of digital ownership. LUKSO introduces an additional digital layer to the ownership of creative goods that make unique characteristics permanently visible. Each product can be linked to a corresponding record of data, bridging the physical and the virtual world and their communities (It may also be called Phygital Ownership).
Universal Public Profiles
Tokens are a new form of interest, status, participation, and value on a global scale. They are cultural currencies and attach measurable and transferable value to all socio-creative activity. Digital tokens can act as the connective medium for lifestyle communities, which makes them valuable, participative, and inclusive.
Token Information (LYXe)
LUKSO project has its token LYXe with a current market cap of $225 million and a few-million dollar day trading volume. The max supply is set at 100,000,000 tokens but only 15% is in circulation. The token launched in the first half of 2020 and saw significant price growth in 2021, rising from just $0.25 to $25 (100x return)! The token is available for trading on well-known exchanges such as KuCoin, Gate and UniSwap.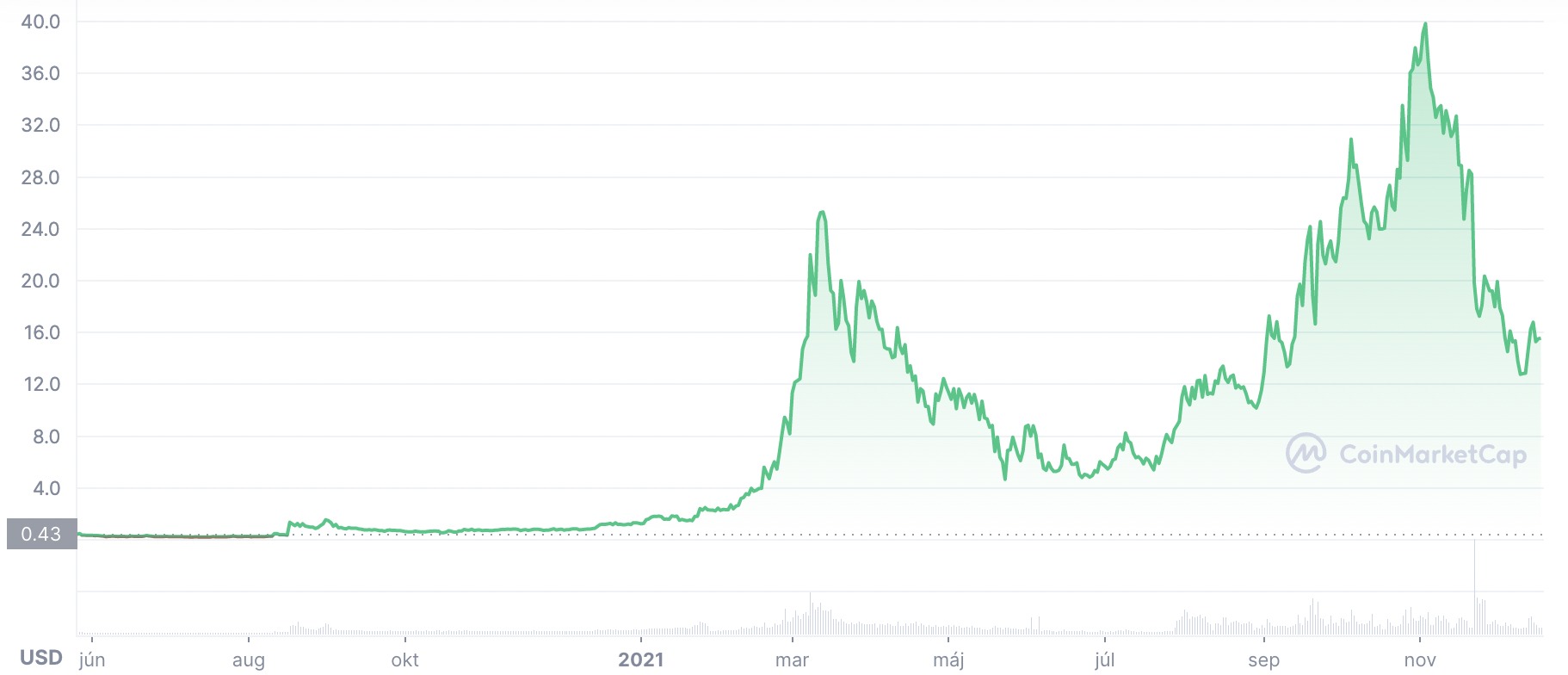 Conclusion
Under the hype of NFT, LUKSO had an amazing performance in 2021. As the digital world moves forward, LUKSO will play a more important role. Due to the innovations and technical advantages mentioned in the article, LUKSO has a bright future ahead.
more to read
Virtual Lands In Metaverse Dominate The NFT Market
Hoge Finance – DeFi Done Right
---
NFT World News Social Media: Twitter, Instagram, Telegram, Tiktok, Youtube
---
sources: lukso, coinmarketcap, kucoin
author: Rene Remsik
Disclaimer: This article is provided for informational purposes only. It is not offered or intended to be used as legal, tax, investment, financial, or other advice.