Quick Summary
The first NFT poker club is a partnership of none other than World Poker Tour and blockchain studio GAMAVRS. It's called Poker Heroes Club, and the likes of Steve Aoki, Phil Ivey or Maria Ho have already joined the game.
Related: Polker: The First Blockchain-Based Poker Game
Poker and blockchain technology are building quite the relationship. One example of this crossover is Polker, the first ever blockchain-based poker game. It's a virtual gaming platform where people can play poker on the blockchain in two ways: free-to-play and play-to-earn. For the free model, anyone can play poker with the limitation of playing a certain number of hands within 24 hours. In the play-to-earn model, players can buy a PKR Pass to get an increased number of hands every 24 hours and earn rewards like NFTs. Due to its association with NFTs, the game is currently receiving attention in the crypto gaming scene.
In addition to Polker, there's something else for poker enthusiasts and NFT aficionados to get their teeth into. It's called Poker Heroes Club and we'll go over what it is today on the blog.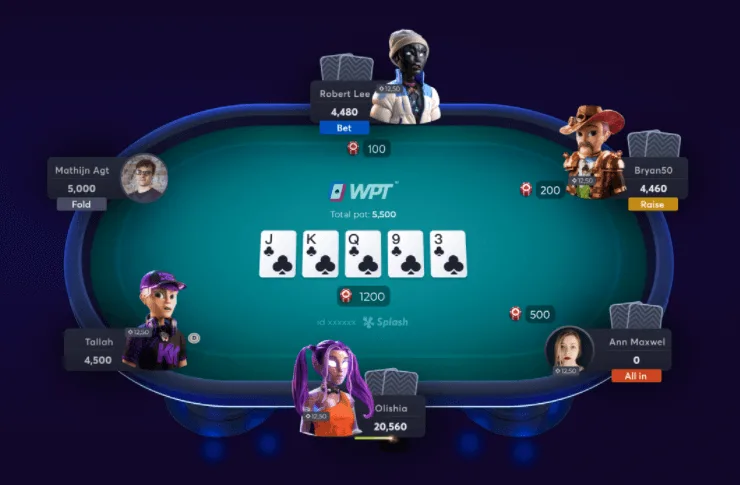 What is Poker Heroes Club?
Poker Heroes Club is the world's first NFT poker club launched last February 4th. It's in partnership with the gaming and entertainment brand World Poker Tour (WPT) and blockchain studio GAMAVRS. Poker Heroes Club is an NFT collection where club members can use the 'Poker Heroes' within it as their avatars or virtual representations during poker games.
There are a total of 10,000 avatars to choose from, which WPT worked closely with GAMAVRS to create. It may seem a lot but it's actually going to bring a greater experience and more options to the new generation of poker players enjoying the game on virtual tables.
The many perks available to club members include the ability to join celebrity poker tables, enter global WPT Live VIP Events, access the 'Million Dollar Giveaways', and join the exclusive 'Members Only Club'. If you'd like to take advantage of the aforementioned benefits then let's head on over to find out which Poker Heroes are on the platform.
Which Poker Heroes are available?
As mentioned above, there are over 10,000 Poker Heroes to choose from. This large number can be a little overwhelming at first, but let's get down to a few plausible options.
Some of the best poker players of all time, including Phil Ivey, are available on Poker Heroes Club. This Poker Hall of Famer is dubbed the "Tiger Woods of Poker" — a testament to his superior skills at the table. Ivey has won 10 World Series of Poker bracelets and remains one of the most fearer players on the pro circuit.
In addition to these achievements, this isn't Ivey's first rodeo with NFTs either. Last year, GAMAVRS partnered with him to auction NFTs of Poker Moments, which are memorable plays by legends of the game. Ivey's 'A Legendary Bluff in Poker History' sold for 40ETH. And rightfully so as it's considered one of the greatest triple-barrel bluffs ever in televised poker history.
Another high-profile Poker Heroes NFT that is available is DJ and producer Steve Aoki, one of the celebrity ambassadors for WPT. What people may not know is that this Las Vegas-based DJ has a long history with poker. In fact, he's friends with many of the game's best players including Dan Bilzerian. Aoki has also dabbled in NFTs in the past, making money off of them and even launching his own membership club based on NFTs called Aokiverse. On a personal level, he even competed in the 2021 World Poker Tour Heads-Up Poker Championship, making him the perfect celebrity to be a global ambassador.
Conclusion
If you're a poker player and NFT enthusiast, make sure to check out Poker Heroes Club today. Who knows, you might just play your next games with Steve Aoki or Phil Ivey!
more to read
Crypto Citizen Announces New NFT Gaming Sale of Karma
Audius As The Future of Decentralized Music
Follow NFT World News: Twitter, Instagram, Telegram, Tiktok, Youtube, Twitch
sources:
author: Tatiana Cernochova
Disclaimer: This article is provided for informational purposes only. It is not offered or intended to be used as legal, tax, investment, financial, or other advice.