Quick Summary
Ragnarok Meta is a unique collection of 7,777 NFTs that combine many web3 spheres. It launched in April this year and is almost at 20k ETH volume on OpenSea.
Ragnarok Meta is a limited collection of 7,777 NFTs created by Fanfare and his team for exclusive access to a blend of Web3, lore, metaverse, and a Role-Playing game (RPG). The minting of this rare collection started on April 27, 2022, with a mint price of 0.77ETH. Three phases are completed of this mint in which 7500 NFTs have been minted with Fair Auction. The floor Price of this collection is exchanging hands at 0.509 ETH.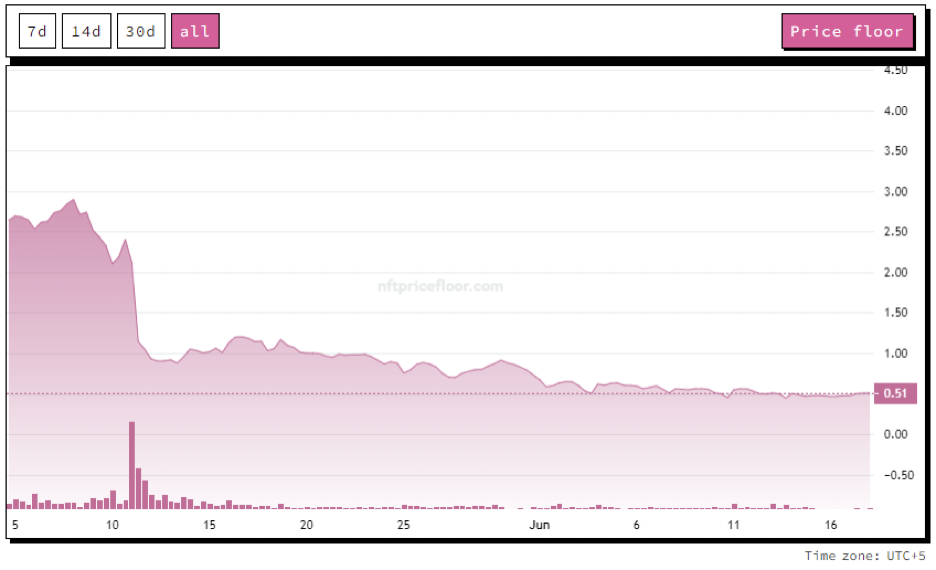 On May 2, 2022, the last round of NFTs was minted in which remaining NFTs were minted through Fair Auction. A fair auction allows you to claim back the difference between the minting price and the closing price of the auction.
On May 8, 2022, the floor price touched its all-time high of 2.89 ETH but couldn't hold as loose hands started to sell their NFTs for lower rates. The floor price of the project in the last 30 days is 50% down, and the current floor price is 0.599 ETH.
related: Superpower Squad: Get Ready For This Amazing TPS Game
Ragnarok is a metaverse game or MetaRPG set in a dystopian future where cyborgs have taken over the world from another realm. Each Ronin Zero begins a journey, a chance to take control and unravel the mysteries of the invading cyborgs.
Ragnarok Meta combines Metaverse, web3, Lore, and Role Playing Game (RPG). Anyone can access the RPG through the browser and a collection of 7,777 Ronin Zero NFTs. These rare collections can be used for exclusive access to the RPG, Profile Picture (PFP), and as an in-game character. Users can have an immersive experience with the collection of three different fields.
you may also read: TOP 3 Factors That Kill NFT Projects
Ragnarok Meta is offering scarce NFT collectibles. These collectibles fall somewhere between the number of punk traits (90) and monkeys (190), so they settled at 177. This means you can tell what's rare and what's not at a glance. Monkeys and punks are rare, cyborgs are rare, Pixel items are rare, and the combination of the two is even rarer. For example, someone without hair is very rare. The rarity of all other attributes reflects what is rare in real life and what is useful in the game.
The project team has explained rarity traits through their medium post. Let's have a look at the different traits of these NFTs to know more about the project. As defined by the project team, the most significant influence on the collection is Manga. This is the reason there is a thick outline on all Ronin NFTs. The game is set to take place in the future, where the earth is impossible to live on, so most of the warriors will be human. Punks and Apes represent the virtual side of things.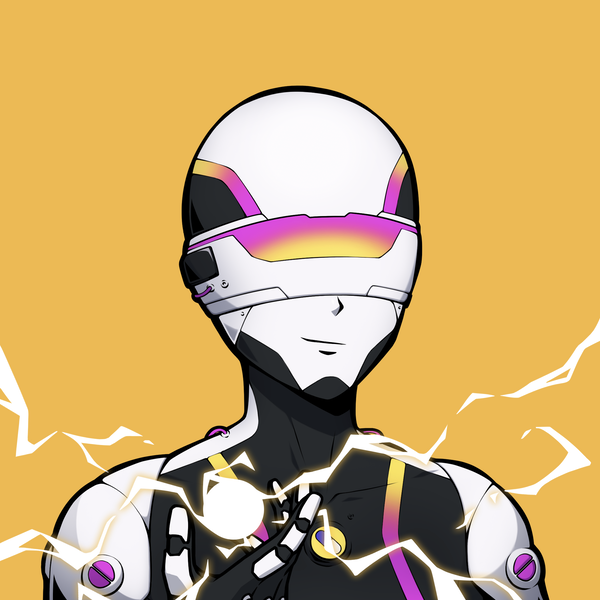 These traits make Ronin NFTs of Ragnarok Meta super rare and extraordinary. These characters with different levels of rarity will participate in the battle to level up and try to take back their planet from cyborgs. The Ragnarok Meta NFT asset #6104 is the most expensive piece so far, but as the secondary sale is continuously going, we might get to see another expensive NFT. This NFT was sold for 25 ETH 20 days ago. 
Conclusion
The project has been doing fantastic after its listing on Opensea. Unfortunately, since the crypto market is under a cloud, it's not only Ragnarok Meta that is suffering, but NFT giants like BAYC's floor price is witnessing a crazy drop. Nevertheless, Ragnarok seems to be a success and will continue its journey for the P2E.
The animated character does seem impressive because users can use it as their profile picture or represent their character in the game. We might see a sudden price rise once the market stabilizes because Ragnarok has been number 1 on Opensea based on trading volume and can claim that position again.
more to read
Blinder NFTs Went up by 10x in a Bear Market!
Jim Carrey's First-Ever NFT Sale For 62 Ethereum
---
Follow NFT World News: Twitter, Instagram, Telegram, Tiktok, Youtube, Twitch
---
sources: opensea, nftpricefloor
author: mnmansha
Disclaimer: This article is provided for informational purposes only. It is not offered or intended to be used as legal, tax, investment, financial, or other advice.