Quick Summary
WhitePigeon Network is a platform using blockchain technology to connect merchants and consumers. The project has its own native WP token, crypto debit card, WP smart band and much more.
The need for blockchain solutions from traditional organizations is increasing as the crypto industry matures. As a result, digital entrepreneurs attempt to serve such industries and give them valuable and useful platforms. The WhitePigeon Network is one such firm that intends to use its WP token to help consumers and retailers. So let's have a look at this project.
related: SolidProof – The Best KYC & Audit Services For DeFi Projects
What is WhitePigeon Network
The WhitePigeon Network is a platform that uses blockchain technology to connect merchants and consumers. The team is working on a native chain to provide this link. As a result, when buyers purchase goods and services from vendors, the platform can tokenize the payment process. To put it another way, the WhitePigeon Network app allows users to buy and sell real goods and items with cryptocurrencies.
WhitePigeon Network is combining P2P and DeFi transactions to create a more open economic system for underbanked and unbanked populations. The project's CEO attempts to help large financial institutions streamline market infrastructure and serve wholesale and retail buyers.
Innovative Solutions
Merchants have to pay many high kinds of fees to banks for the sales and payments they receive from customers. Consumers, on the other hand, have no way to spend their cryptocurrencies, so they end up keeping them in their wallets, making them more of an asset than a utility.
WhitePigeon Network envisions a future in which it would bridge this divide by allowing consumers to pay for their products directly with WP tokens, and merchants to convert them into their favorite cryptocurrencies via a liquidity pool. WhitePigeon Network is partnering with well-known industry leaders to provide digital products that can be integrated with WP's Phase One of the Marketplace development.
These digital products range from gift cards to subscription cards from Amazon, Netflix, Spotify, and event tickets, for which the consumers can pay with WhitePigeon Network tokens. The same can be converted into a desired crypto from the Liquidity pool which will be maintained by the WhitePigeon Network to support the Merchants.
WhitePigeon Network also aims to be the platform where freelancers would list their work, ranging from logo designing to writing smart contracts. Their platform will be more than just "buy-and-sell of goods and services". WhitePigeon Network plans to support Merchants in many different ways ranging from spotlights to token grants.
Crypto Debit Cards
WhitePigeon Network also plans to create crypto debit cards to make it easier for its users! Many people own cryptocurrencies at the moment but they don't really know how to spend them. WP users can get a crypto debit card and use their cryptocurrencies to buy real-world items and services.
WhitePigeon Crypto debit cards are recommended for regular users of crypto as they will allow you to instantly convert your cryptos to fiat at merchant points and ATMs where Visa is supported. You can pay for goods and services with crypto, where the outlet or merchant does not support receiving crypto directly as payment. Convert crypto on demand and use it anywhere in the world. Earn up to 2% instant cashbacks and referral bonuses with minimum monthly WP token staking.
Fitness Health Band – WP Smart Band
People are becoming aware of their health conditions and want to stay fit by following a healthier lifestyle, and as a result, there's an increase in fitness sector activities. WhitePigeon Network can incorporate new features into the mobile app based on a variety of emerging technologies such as AI and AR. WP's smart band will allow its users to earn WP tokens by staying healthy.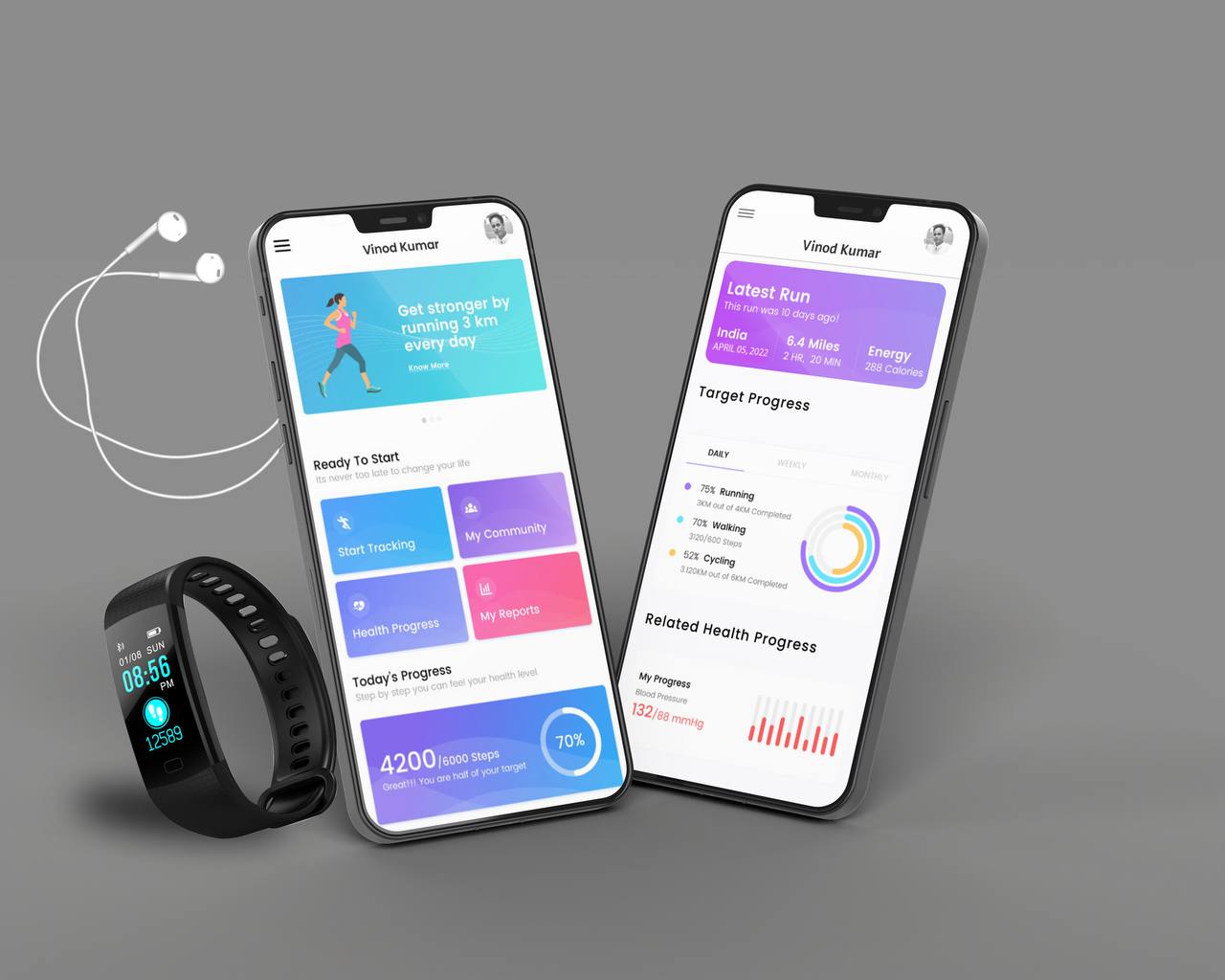 Token Information (WP)
WP is an ERC20-based token that serves as a means of fundraising for the White Pigeon project. Moreover, top holders can get access to a mesmerizing Jet Black Crypto card. This card allows holders to load their tokens to pay for commodities at merchants' stores. Furthermore, any holder could convert his ERC20 altcoin to the new coin in a 1:1 ratio after the WhitePigeon Network Main Net's release.
Token Name: WHITEPIGEON
Symbol: WP
Website: https://whitepigeon.network/
Token total supply: 1,000,000,000
Smart contract address: 0x8f4f0e144783e60971376c8e24ba25d0d54d127b
Conclusion
The project's team is working hard to deliver a game-changing platform that could transform the way we pay and buy things in the future. Creativity knows no limits and WhitePigeon Network is the proof of that. If you want to follow this project's journey, check out the social media listed below.
Follow WhitePigeon Network: Website | Marketplace | Twitter | Medium | Youtube | Telegram
more to read
BlockchainSpace Assembles Guild Hubs For The Best Gaming Experience
Jeff Koons Is Starting An NFT Project
These NFT Bulls Rocked OpenSea!
---
NFT World News Social Media: Twitter, Instagram, Telegram, Tiktok, Youtube
---
sources: whitepigeon.network, medium, twitter, youtube, tokpie
author: Rene Remsik
Disclaimer: This article is provided for informational purposes only. It is not offered or intended to be used as legal, tax, investment, financial, or other advice.