Quick Summary
dYdX is a layer-2 decentralized trading platform built on ETH that supports multiple financial products. DYDX changed the game forever with its smart and decentralized advanced trading platform.
Decentralized Finance (DeFi) and Decentralized Exchanges (DEX) are on the rise ever since they have been created. The decentralized aspect will probably disrupt every possible industry in this world and dYdX is doing a very good job at pushing the boundaries of the old ways. Let's take a look at what's dYdX and how it's different from traditional ways. 
you might wanna read this: 3 Most Anticipated NFT-Crypto Projects In 2022 (part 2)
dYdX Explained
dYdX is a layer-2 decentralized trading platform built on Ethereum (ETH) that supports multiple financial products such as perpetual, margin trading, leveraged trading, and spot trading. Simply said, it combines off-chain order books with an on-chain settlement layer to enable bidirectional trading.
While these tools were only available and limited on centralized exchanges like KuCoin, Huobi or Binance, dYdX changed the game forever. For the first time, these standard trading features are being built in a trustful and decentralized way. DYDX is one of the most advanced platforms and non-custodial financial protocols besides being decentralized and trustful. 
read about the best-selling NFT artist in 2021 here
Instead of individual borrowers and lenders making and accepting loan offers, everyone interacts in one global lending pool. Each asset has its own lending pool managed by smart contracts so withdrawing, borrowing, and lending can happen at any time without needing to wait for matches or sufficient capital.
The interaction between borrowers and lenders, demand, and supply determine the interest rates of each asset automatically. Of course, the access is as easy as connecting your MetaMask wallet to the platform and you can start. 
Token Details (dYdX)
DYDX is a governance token that allows the dYdX community to truly govern the dYdX Layer 2 Protocol. By enabling shared control of the protocol, dYdX allows traders, liquidity providers, and partners of dYdX to work collectively towards an enhanced Protocol. The launch of the token has been a huge success, starting at $1 per one dYdX and quickly rising to approximately $26.
DYDX enables a robust ecosystem around governance, rewards, and staking — each designed to drive future growth and decentralization of dYdX, resulting in a better experience for users. The token is down from its top at $8 currently which may offer a great opportunity for investors. It has a $535 million market cap and a large trading volume. This token is available on the biggest crypto exchanges like Binance, Huobi, KuCoin, Huobi, Gate and many more.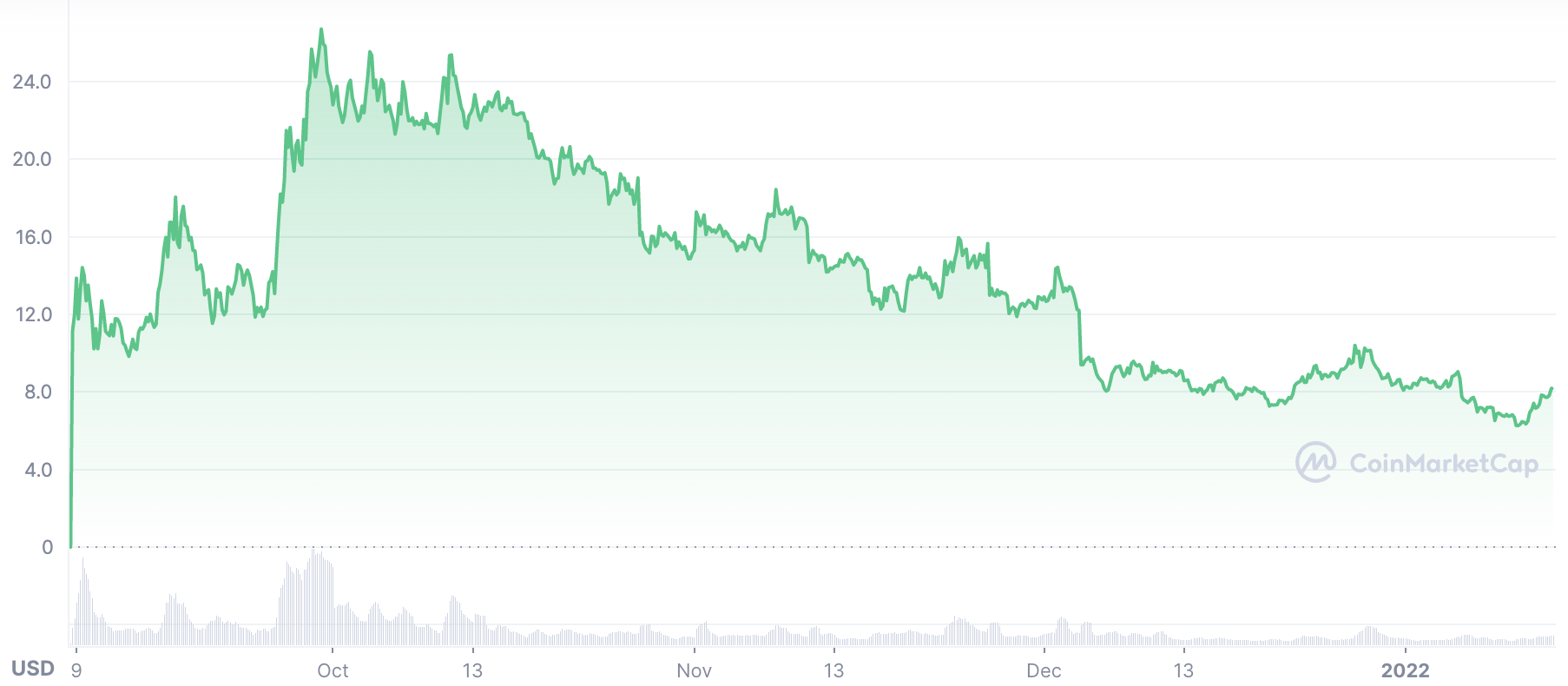 Conclusion
This project has been in development since 2017 and obviously all their hard work paid off. dYdX became one of the smartest and most favorite decentralized exchanges with several tools and possibilities. DYDX is a great example of where the future is heading – decentralized and organized finance.
more to read
Anyone Can Create DeFi Products With This Project
These NFTs Are The Most Successful Lions
---
NFT World News Social Media: Twitter, Instagram, Telegram, Tiktok, Youtube
---
sources: dydxcommunity, coinmarketcap, icodrops, coin98insights, decrypt
author: Rene Remsik
Disclaimer: This article is provided for informational purposes only. It is not offered or intended to be used as legal, tax, investment, financial, or other advice.