Quick Summary
Floki Inu is a meme cryptocurrency birthed by fans of Shiba Inu. Floki is building NFT gaming metaverse, NFT and merchandise marketplace and an educational platform. Floki has a basic three pillars: The meme, utility and charitability.
Meme cultures are rising every day. It all started with Dogecoin, and now, there is a number of meme coins with similar goals. They all want to connect people, build communities and use profits to help charities or build useful programs like Inuversity. Floki Inu is proof that memes and cryptocurrencies can go hand in hand and contribute something useful to this world.
you might wanna read this: FEG As The Best Community-Driven Token
Floki Inu – The People's Cryptocurrency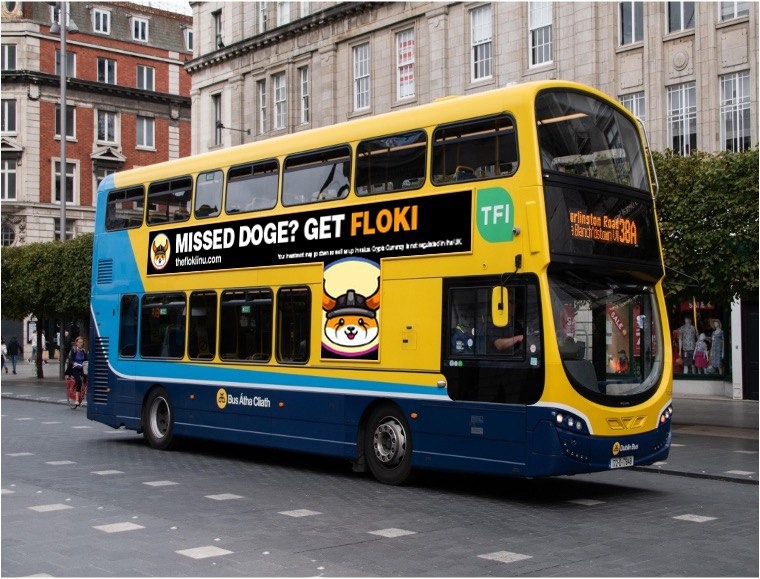 This cryptocurrency is a dog-themed meme coin, calling itself not a meme coin but "a movement". It's a cryptocurrency birthed by fans and members of the Shiba Inu (SHIB) community. The coin is named after Elon Musk's Shiba Inu. However, Floki Inu is not your everyday meme coin. There's more to it. Floki Inu is working on three flagship utility projects:
NFT gaming metaverse called Valhalla
NFT and merchandise marketplace called FlokiPlaces
content and education platform called Floki Inuversity
The community calls itself the "Floki Vikings" in honor of Floki (Musk's dog) that was named after a Viking character. Floki Inu vows to take its community efforts seriously and has been listed several times in the Top 10 of LunarCrush's social engagement leaderboards. Floki Inu has been founded by a group of crypto influencers by the names of B, PetaByte Capital, Sabre and MrBrown Whale.
The Three Pillars of FLOKI
The meme – FLOKI's meme culture is strong. The community loves and lives for the memes, and Floki firmly believes that the only way to truly take cryptocurrency mainstream and ensure mainstream adoption is by leveraging the power of memes. Memes appeal to everybody: to poor and rich, to small and great, and to young and old alike. This is why the people's cryptocurrency is a meme at heart.
Utility – the utility of Floki lies in the three above-mentioned flagship projects: NFT gaming metaverse Valhalla, NFT, and merchandise marketplace FlokiPlaces and an educational platform Floki Inuversity.
Charitability – as a movement and the people's cryptocurrency, FLOKI aims to cross through divides, race, and borders to help make life easier for the average Joe. Blockchain technology and cryptocurrencies are useful only if they make life easier for us and contribute to the world being a better place to live in. This is why charitability is a very core part of what FLOKI is. FLOKI's core vision is to build a school in every continent. Floki partnered with Pencils of Promise to achieve this goal and has commissioned them to start building a school in Ghana. Floki is also partnered with the Million Gardens Movement to help millions of people garden, eat healthily and sustainably.
Token Information (FLOKI)
Floki Inu has been released in July 2021 and already acquired more than a billion-dollar valuation. The price grew by more than tenfold and is currently valued at almost $1.5 billion. The max and total supply of FLOKI tokens are set at 10,000,000,000,000. It has a regular giant 7-figure trading volume as the big community pushes the price higher on regular basis. There is a 3% tax on every buy and sell. This tax goes to the FLOKI treasury which is used for the development of the FLOKI project, partnerships, making the world a better place through charitable initiatives, and creating awareness about FLOKI. The current all-time high is around $0.00035 and it could easily grow to $0.002 in a year or so!
Conclusion
Floki Inu is one of the newest trends in the crypto world. First, memes were created and then cryptocurrencies came. Now, their combination is what drives people and. shapes the future for the better! Communities can build anything if there are enough like-minded people and enough capital. This is something that meme coins can do and it will change the world forever.
more to read
Audius As The Future of Decentralized Music
Virtual Lands In Metaverse Dominate The NFT Market
---
NFT World News Social Media: Twitter, Instagram, Telegram, Tiktok, Youtube
---
sources: coinmarketcap, floki
author: Rene Remsik
Disclaimer: This article is provided for informational purposes only. It is not offered or intended to be used as legal, tax, investment, financial, or other advice.