There is a long list of NFTs that were trending lately but this article includes the top 4 NFTs that are hot in April 2022. Non-fungible Tokens or NFTs are the words you must have heard about, so let's have a look at the most trending ones on the internet right now.
related: These NFT Bulls Rocked OpenSea!
Ethereum based (ERC-20) Decentraland MANA is an AR (augmented reality) based metaverse project that allows people to interact in virtual reality. NFT collection of Decentraland has a floor price of 4.14 ETH and there are 97.7k NFT items according to Opensea.io.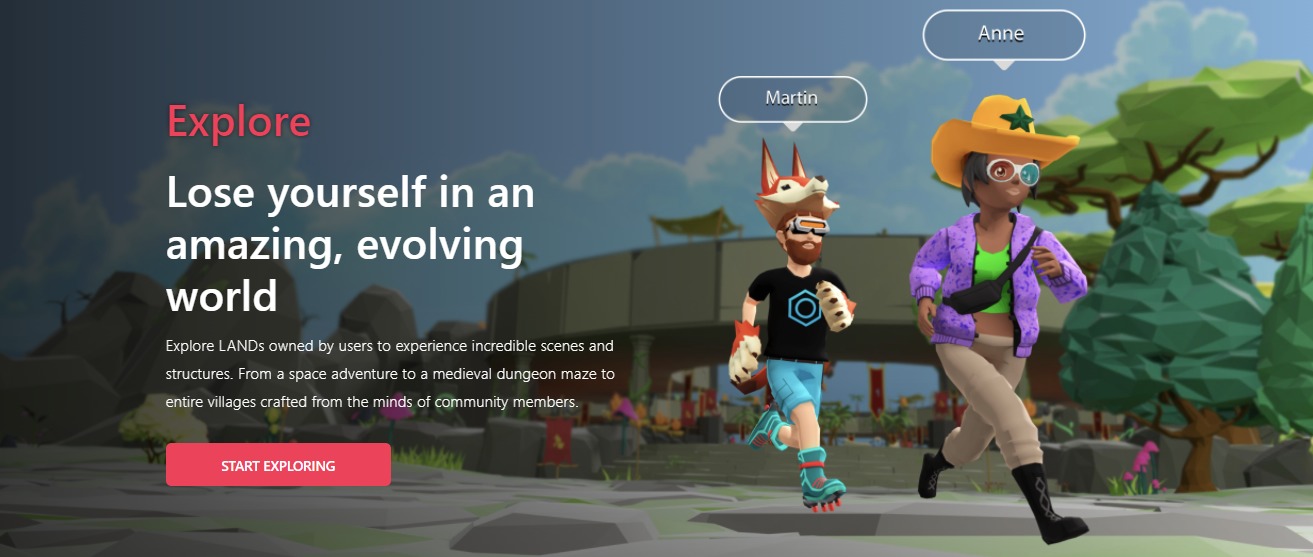 Should you Buy Decentraland MANA?
MANA gains $78.8k volume as the Top NFT project on Twitter.
The digital world as metaverse has partnered with JP Morgan to build infrastructure in their metaverse land.
This increased attention spurs sales as more people get into this project.
Bored Ape Yacht Club appeared as one of the top-grossing NFT collections and this name is not fading away anytime soon. Living on the Ethereum blockchain (ERC-20), Bored Ape Yacht Club is a membership-based NFT collection of 10,000 Apes.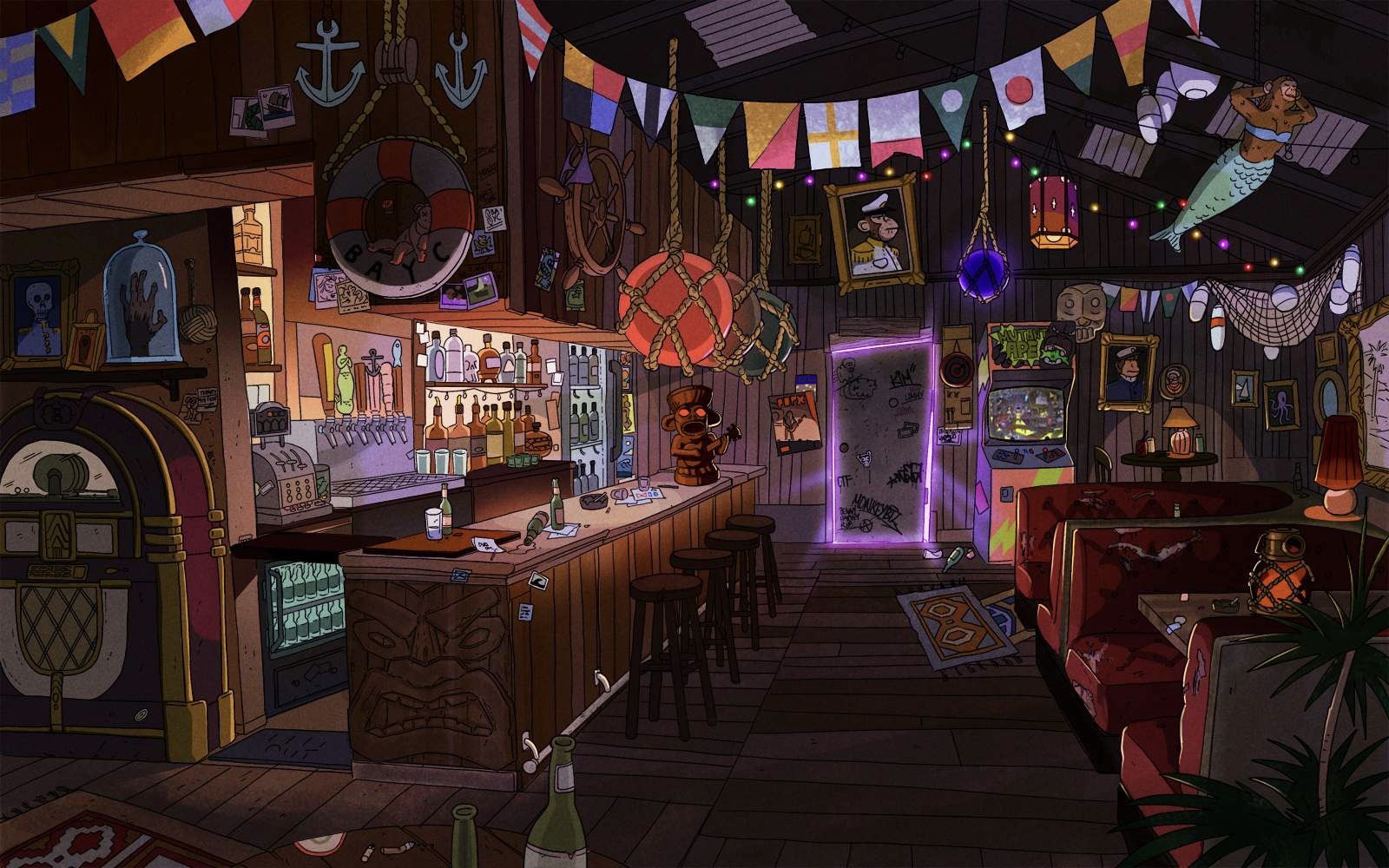 Should you buy Bore Ape Yacht Club
BAYC has dropped a sneak peek at its roadmap 2.0 and a mobile game was launched in January.
BAYC is becoming more of an off-chain brand that can keep the project in news and the price might keep spiking.
The project has already partnered with Adidas and paving its way to Hollywood.
NFTrees is an MMO RPG (Massively Multi-player Online Role-Playing Game) that comes with a MOBA-Style combat system. NFTrees is a collection of 420 trees that can be planted inside the game where players grow the trees and sell the fruits to earn passive income. The project is made of three collections on Opensea.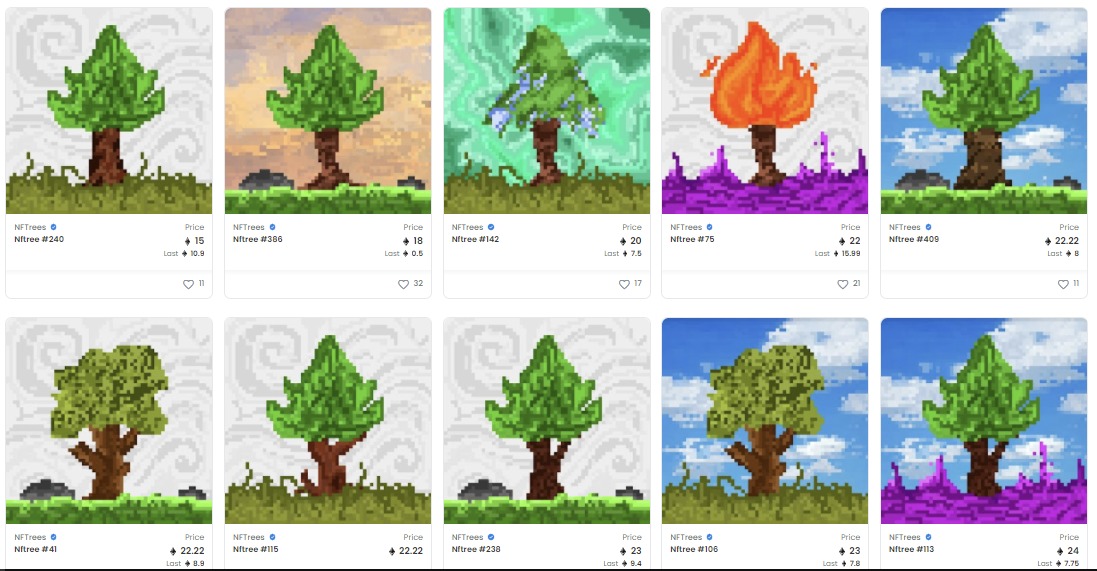 The floor price for NFTree is 15 ETH, which is already huge and the traded volume exceeds over $2.8k. NFTree #87 is the most expensive in the collection and it's worth 199 ETH.
NFTree comprises 3 rich NFT categories.
The total number of NFTs is 420 which makes them super rare.
NFTree offers passive income which can generate revenue effortlessly.
CyberBrokers are relatively newer in the market yet have a trading volume of over $17,000. This amazing collection has 10,000 anthropoids NFTs with intermixed ape characteristics. These CyberBrokers appear as first of its kind art by Josie Bellini, an NFT veteran. These on-chain CyberBrokers NFTs have a floor price of 2.89 ETH. CyberBrokers rank first in the Opensea top collection over 7 days. 
Why you should Buy CyberBrokers
CyberBrokers offers members-only benefits to those holding these NFTs.
CyberBrokers has created over 11,000 transactions in the last few weeks.
From the mint price of 0.35 ETH to the floor price of 1.9 ETH, it was a steep flight that can continue as the project offers a metaverse experience.
Conclusion
While getting into NFTs, one must do deep research and never trust a single source to pour the money in. NFTs have value until they are in news, once they get off sight, they start losing their value, and that's probably the reason why Cryptokitties and Cyberkongz are not part of our today's list.
more to read
WhitePigeon Network – A True DeFi Revolution
BlockchainSpace Assembles Guild Hubs For The Best Gaming Experience
---
NFT World News Social Media: Twitter, Instagram, Telegram, Tiktok, Youtube
---
sources: opensea, fastcompany
author: Rene Remsik, mnmansha
Disclaimer: This article is provided for informational purposes only. It is not offered or intended to be used as legal, tax, investment, financial, or other advice.