Quick Summary
Bella Hadid, a well-known model and designer, is about to release an NFT collection with REB4S3 called CY-B3LLA. It's made out of 11,111 unique NFTs, and you may apply for a whitelist on cybella.xyz.
Bella Hadid, the model and designer, has been teasing lately on social media and in press releases that she is excited to announce a new project and collection called CY-B3LLA.
"Cy-B3LLA," wrote Hadid in the official launch on Instagram. She noted that as I get reminded every once in a while, this universe we live in is imperfect. But I think that offers us a unique opportunity to build a metacommunity sustained by peace, love, compassion, and meaningful connections. So, despite all the buzz, is it worth checking out? Let's find out! meaningful connections. Despite all the buzz, is it worth checking out? Let's find out!
related: AJ Vaynerchuk Launches His Own NFT Project Called Local Weather
Why is CY-B3LLA Unique?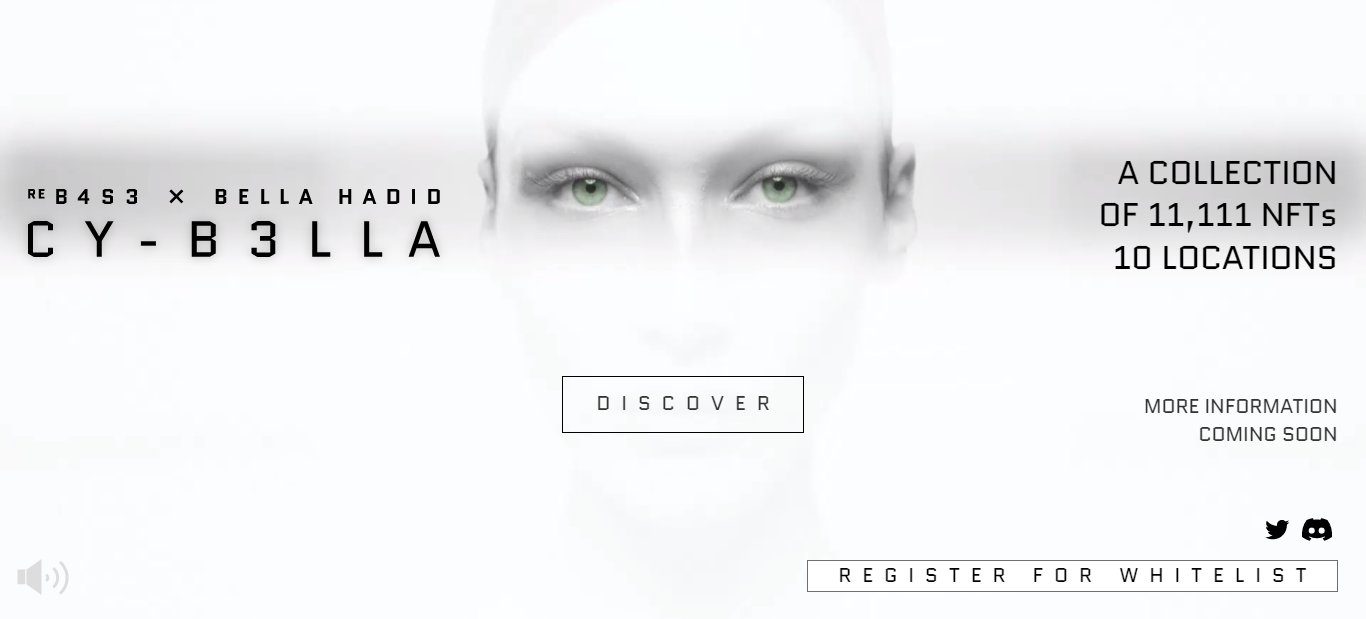 For the recent drop, Bella partnered with reBASE to utilize their technology and geocoding system to integrate directly into their NFT. In a post released by Bella and reBASE, they explain that they decided to join forces because of their shared ideologies. Both want to develop something that goes beyond simple marketing gimmicks or promotions.
Bella and reBASE plan to drop NFTs in geo-fenced areas worldwide following the mint. To redeem the NFT for these crypto-collectibles, users will have to meet at nearby locations and unlock rewards by verifying that they are geographically near each other.
Also, Hadid explained that each of her NFTs would feature different and unique 3D scans of me, designed for emulation around the world. They're meant to inspire travel, community building, technological progress, imagination, and human interactions.
The Bella collection NFT project has been in development for just about a year now and will consist of ten unique series. Each series includes 1,111 for 11,111 NFTs produced (and in circulation).
Surprisingly, this project will also allow people to access digital luxury experiences. For example, they may receive keys to experience private Bella Hadid metaverse mansions and exclusive legacy brand collaborations with Bella.
The NFTs for each region will be crafted by talented local artists and a 3D scan of Bella's body. The body scan ensures that the various regions have an easily distinguishable art style and consistent elements representing the ten different locations worldwide.
Conclusion
With all the hype and 51.5 million of its creators, the CY-B3LLA is worth checking out. And, if you're into crypto and want to gain some points, you can join the whitelist from the official website. Lastly, the initial tokens would be minted without the geolocation verification, so there's no need to worry about traveling or even getting up in advance if you are an early bird.
Follow Cybella: Website | Twitter | Discord |
more to read
Millionaire Land: Answer To Earn Crypto
AMAZY is the Next Big Move to Earn Project in the Crypto Space
Get ready for NFT.NYC happening on June 20th, 2022
---
Follow NFT World News: Twitter, Instagram, Telegram, Tiktok, Youtube, Twitch
---
sources: Opensea, Instagram, cybella.xyz
author: mnmansha
Disclaimer: This article is provided for informational purposes only. It is not offered or intended to be used as legal, tax, investment, financial, or other advice.