Quick Summary
Ray Dalio is a well-known hedge fund manager with a great investing track record who was a proclaimed Bitcoin critic. His negative stance turned around and he sees crypto as alternative money where the value of cash money is depreciating significantly.
Governments, politicians, and famous investors like Warren Buffet criticize cryptocurrencies often, which may lead to a short-term price fall. However, more people are starting to understand the concept of cryptocurrencies and they change their negative attitude towards them. Ray Dalio is one of the latest influential personalities that is impressed with Bitcoins' performance and stage.  
you might wanna read this: Americans Start to Give Cryptos as a Gift
Dalio's Point Of View
Ray Dalio is a well-known hedge fund manager with a great investing track record. He was also a Bitcoin critic, however, things have changed. He ended the year 2021 with a positive stance. Dalio is impressed with crypto while classifying cash as the worst investment.
"I think it's impressive that for the last 10–11 years, that programming has held up. It hasn't been hacked, and it has an adoption rate," said Dalio.
Dalio said a part of his portfolio consists of Bitcoin (BTC) and Ethereum (ETH) but it's a small part as he goes big on diversification. He's been very critical of BTC, however, his opinion is the opposite right now, calling crypto "one hell of an invention".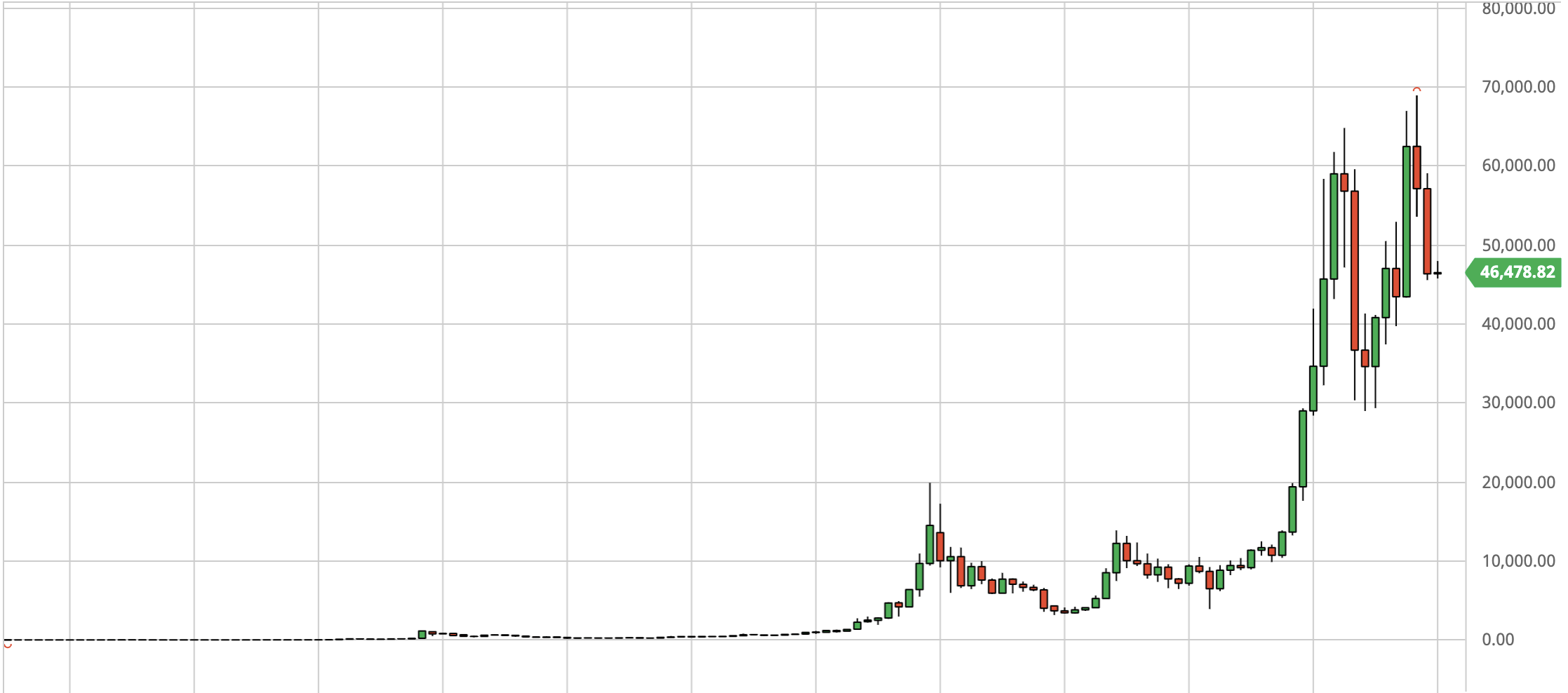 In an essay that Dalio published back in January 2021, he clarified that both crypto advocates and antagonists are looking at the same thing from different angles. He said he understands that Bitcoin has its pros and cons.
The billionaire fund manager proceeded to point out that he views crypto "as an alternative money in an environment where the value of cash money is depreciating in real terms." He added that he still thinks that "cash is trash" as he said in previous interviews.
He also said, "I believe in blockchain technology. There's going to be that revolution, so it has earned credibility. It's almost a younger generation's alternative to gold. Although it has no intrinsic value, it has imputed value, and it has, therefore some merit".
On March 25, Dalio stated that it's likely that Bitcoin may be outlawed the way gold was outlawed under some sets of circumstances. He cited the gold ban in the 1930s as an example, saying that this may also happen to Bitcoin. During those times, the government didn't want gold to compete with fiat because things may go "out of control," Dalio said.
Conclusion
No one knows the future but one thing is certain. People are starting to accept Bitcoin and other cryptocurrencies, so the mass adoption is slowly but surely starting out and Bitcoin still has ways to go.
more to read
The Cryptocurrency Of The Adult Industry For Web 3
Golem Network – The Airbnb For Computers
Sentiment: positive
---
NFT World News Social Media: Twitter, Instagram, Telegram, Tiktok, Youtube
---
sources: cnbc, cointelegraph
author: Rene Remsik
Disclaimer: This article is provided for informational purposes only. It is not offered or intended to be used as legal, tax, investment, financial, or other advice.